The arrival of the Blu-ray disc was a game-changing moment for the entertainment industry. Although released worldwide in 2006, Blu-ray didn't become the standard until 2008, following its victory in the now infamous high-definition optical disc format war against the HD DVD format.
Blu-ray is now widely considered the standard, and most major films have been released in this format. Still, not everyone has a Blu-ray player, and those who do might not own every available film. However, some titles are too good to pass, and fans on Reddit have several opinions about which Blu-ray discs are must-haves for any self-respecting film lover.
10
'Titanic' (1997)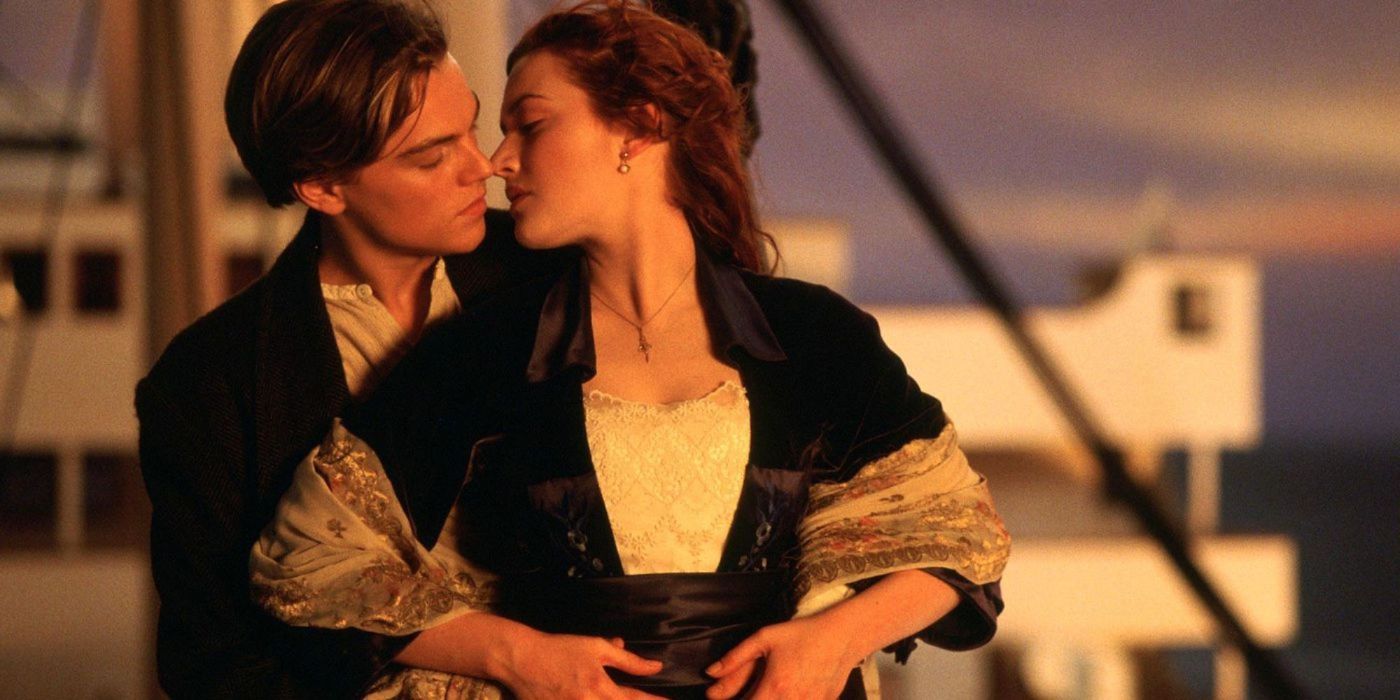 James Cameron's 1997 epic romantic drama Titanic often ranks among the all-time best films; thus, it makes sense it's among the all-time best Blu-rays. Oscar winners Leonardo DiCaprio and Kate Winslet star as star-crossed lovers who meet and fall in love aboard the RMS Titanic, a doomed passenger liner on its maiden voyage from England to New York.
RELATED: The 10 Best Epic Movies of All Time, According to the AFI
Reddit user Trevor_barnette calls Titanic "an outstanding Blu-ray," considering it among the best in their collection. Another user, TheOptimalGPU, recommends the film's 3D version: "Split across two discs with an average bitrate of 40Mb/s and up to 60Mb/s, it looks amazing." Cameron's acclaimed film is a technical marvel with impressive visual effects and a timeless romance. It thrives on nearly every format, including Blu-ray.
9
'Se7en' (1995)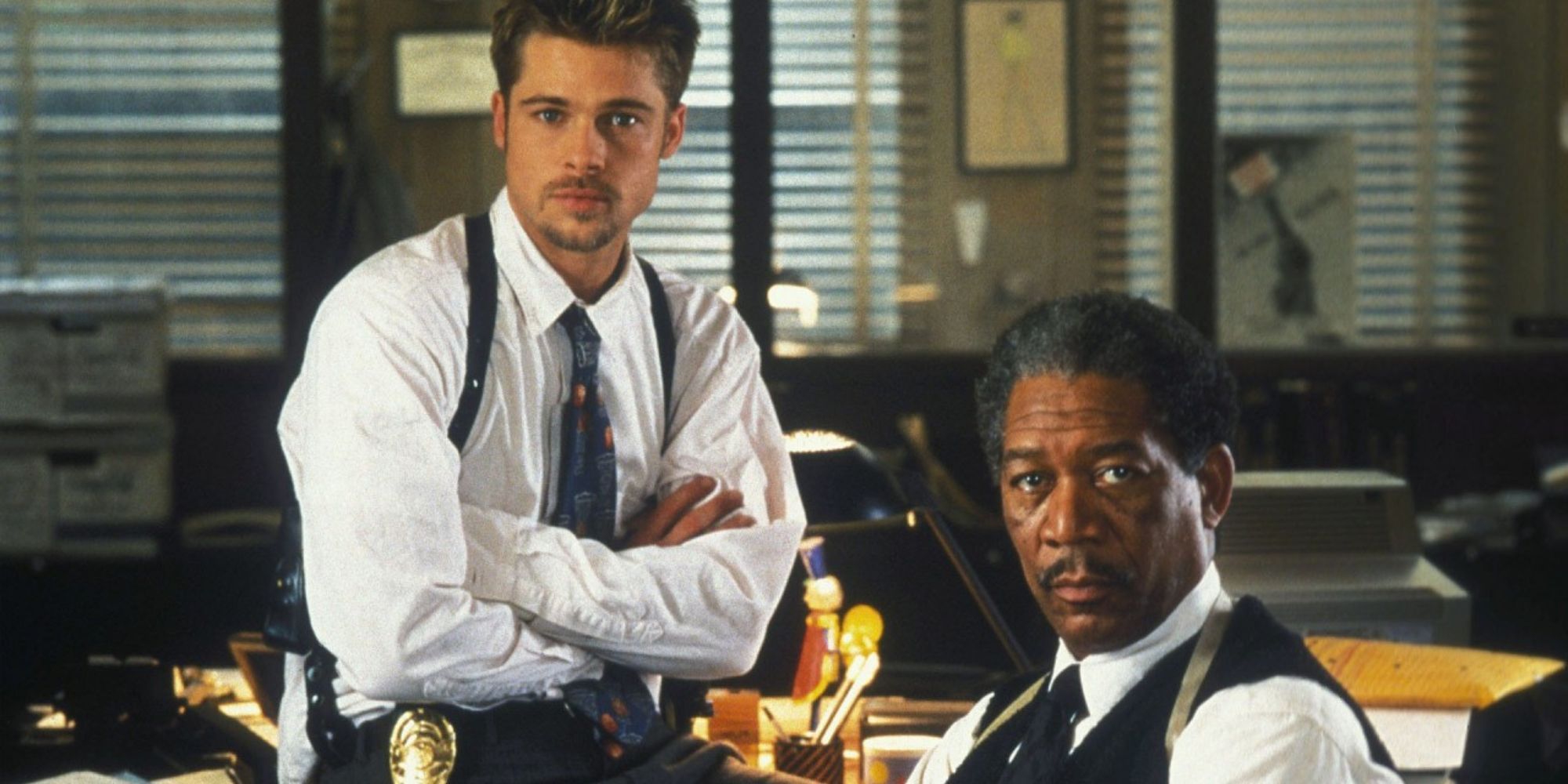 Morgan Freeman and Brad Pitt star in David Fincher's seminal 1995 crime thriller Se7en. The plot follows a disenchanted detective and his newly assigned partner as they struggle to catch a serial killer targeting his victims using the seven deathly sins.
Se7en is a modern classic and a must-have in any film lover's Blu-ray collection. Reddit user Alfredotwo claims it "looks amazing on Blu-ray" and mentions how "Fincher talks about the extra steps they took for it" in the film's director's commentary. Fincher recently confirmed Se7en will receive a 4K remaster, meaning fans can expect to see the riveting thriller in all its high-def glory.
8
'Lawrence of Arabia' (1962)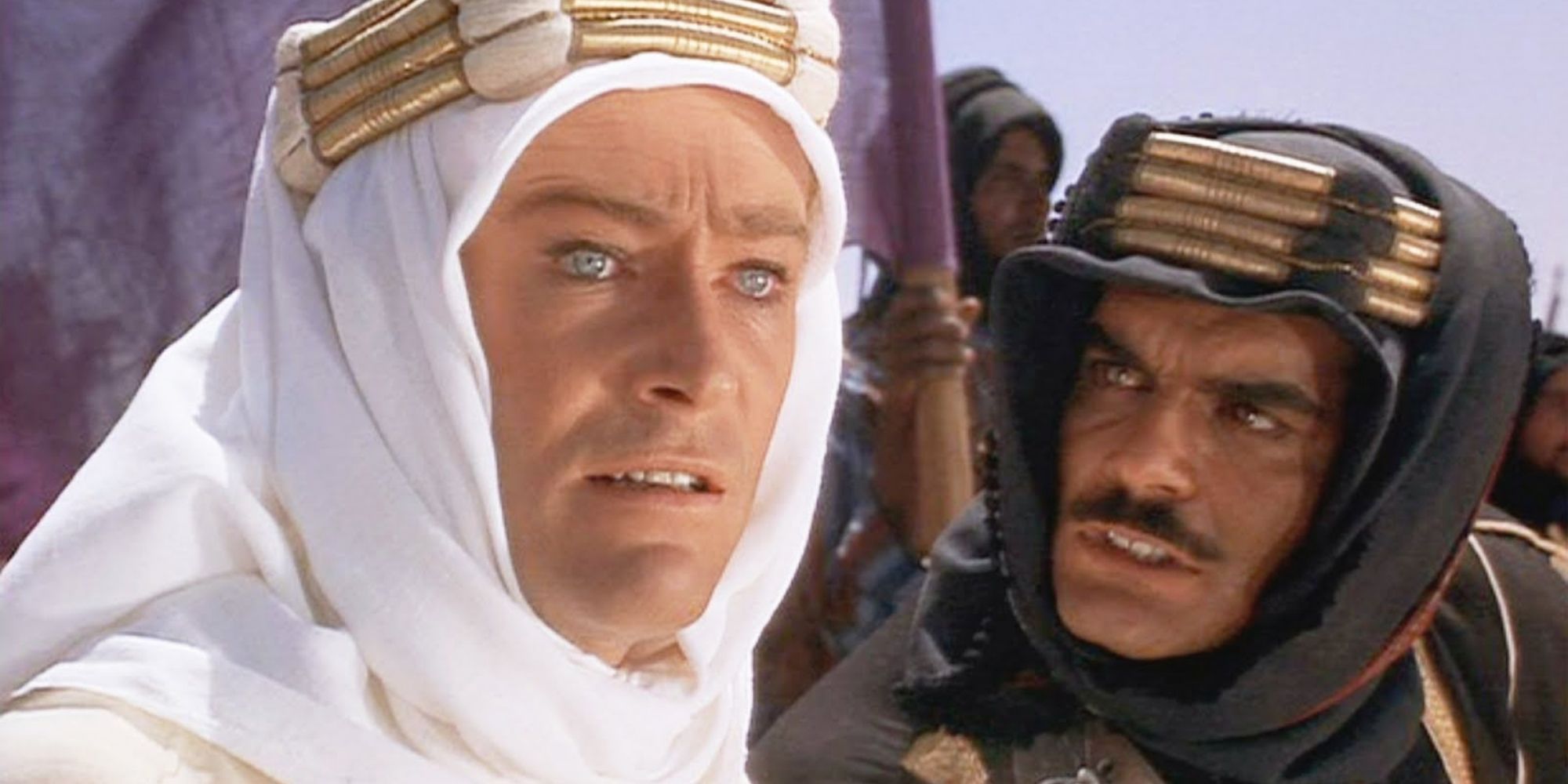 The late Peter O'Toole stars in the iconic 1962 epic film Lawrence of Arabia, directed by David Lean. Based on the life of British archeologist, soldier, and diplomat T. E. Lawrence, the film depicts his experiences in the Ottoman Empire, his aid of the Arabs against the Turks, and his involvement with the Arab National Council.
RELATED: 10 Most Historically Accurate Movies, According to Reddit
Reddit user TheFlawlessCowboy63 calls the Lawrence of Arabia Blu-ray disc "insane," claiming they "would have thought (they) were watching a 4K" had they not known better. The film is already an impressive technical achievement with lush desert vistas and stellar production values, meaning it will look splendid in every format. However, its Blu-ray disc proves that 4K is not always necessary to receive a worthy and awe-inspiring viewing experience.
7
'Edge of Tomorrow' (2014)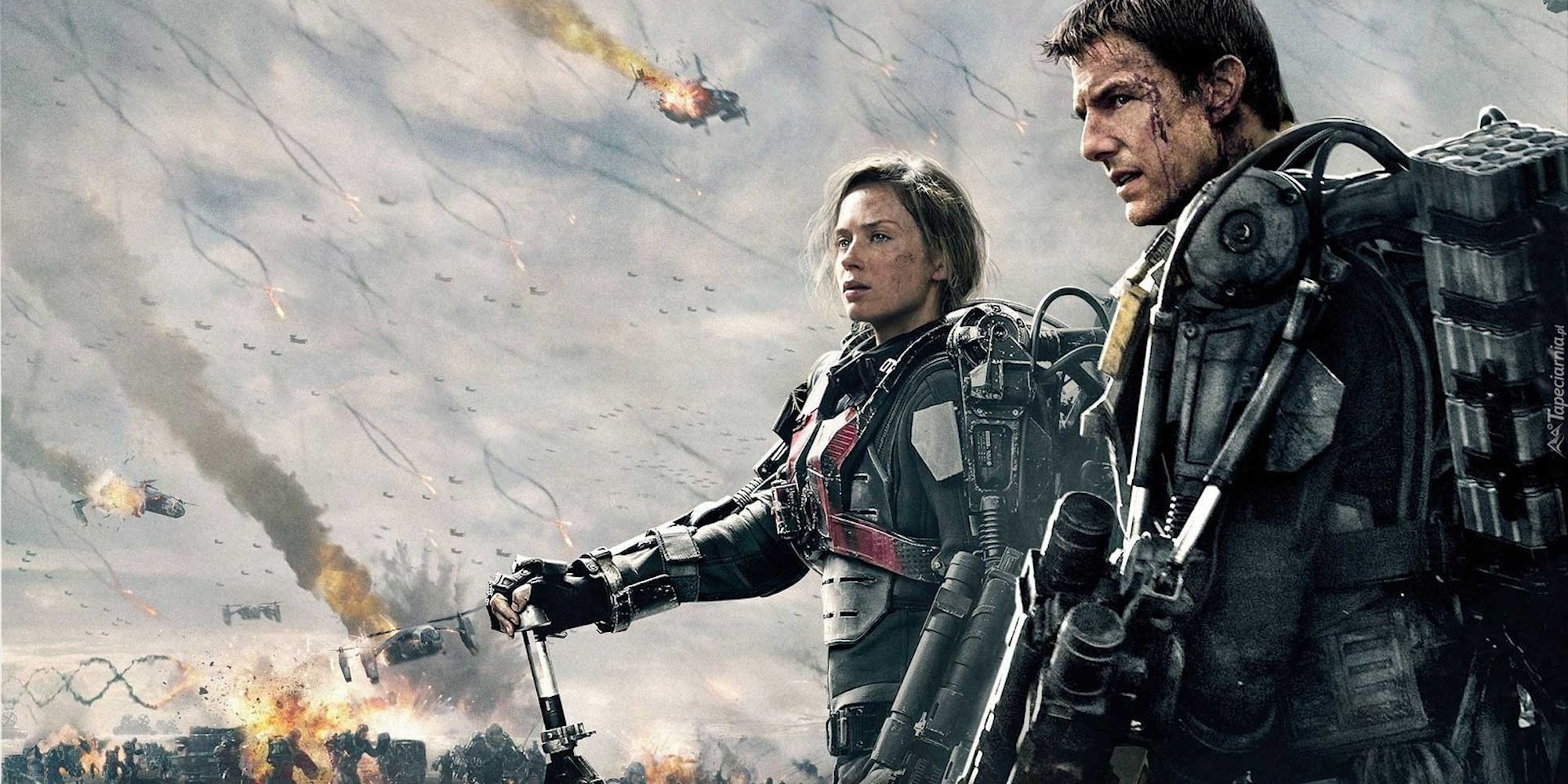 Tom Cruise and Emily Blunt star in the 2014 action sci-fi Edge of Tomorrow. The plot centers on Major William Cage, who becomes trapped in a time loop shortly after his death during a battle against an alien invasion. With each new round, Cage and his ally, Sergeant Rita Vratasky, become ever closer to defeating the alien threat.
Widely considered among the best modern action sci-fi movies, Edge of Tomorrow is a must-have Blu-ray disc, according to several Reddit users who believe it to be worth the price. "The opening sequence can destroy your subwoofer," says AngryVirginian, a powerful endorsement for any home theater user.
6
'Her' (2013)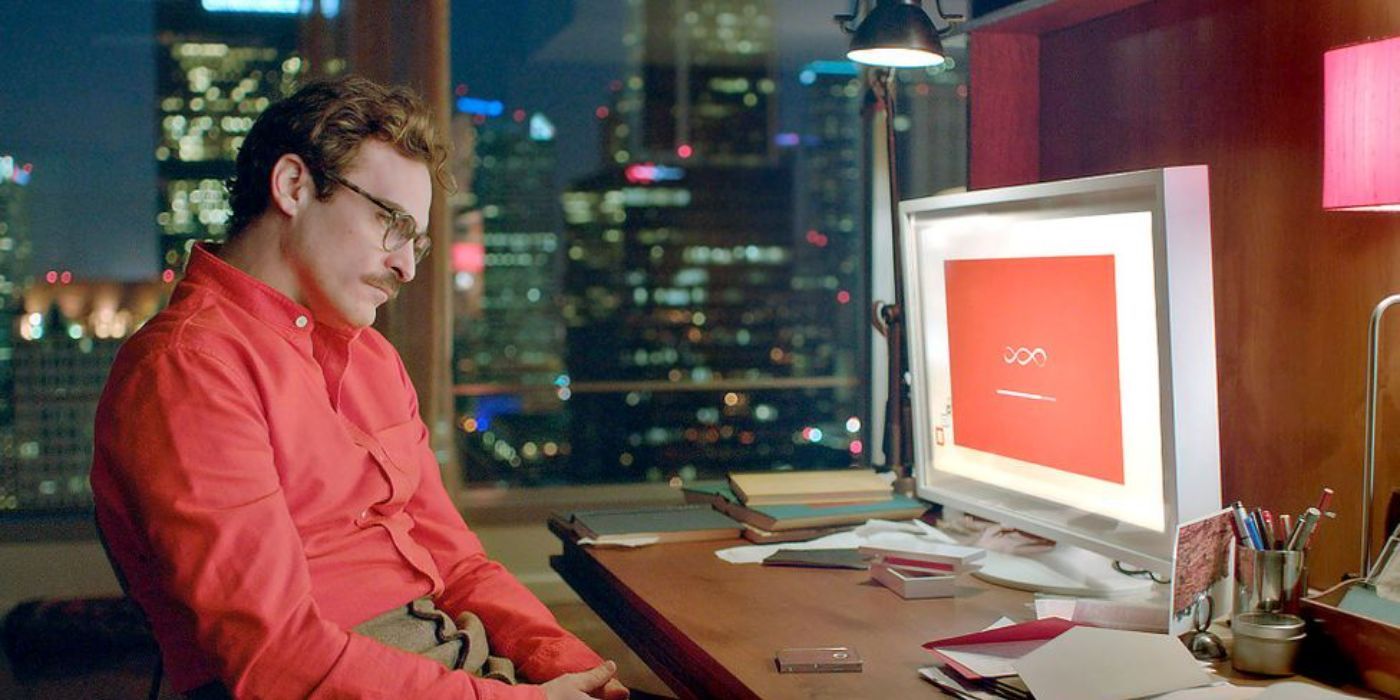 Academy Award winner Joaquin Phoenix stars in Spike Jonze's Oscar-winning 2013 sci-fi romance Her. Set in near-future Los Angeles, the film follows Theodore Twombly, a shy but sensitive card writer who develops a romantic relationship with Samantha, an AI operation system voiced by Scarlett Johansson.
Often considered among the all-time best sci-fi romances, Her is a thoughtful, thought-provoking, and deeply humane look at love, romance, and connection. It's also a remarkably beautiful film that looks even better on Blu-ray. Reddit user Deadhouse_Gates says it "looks excellent" with a "clean and crisp 1080p transfer that showcases the film's gorgeous and colorful cinematography very well.
5
'The Banshees of Inisherin' (2022)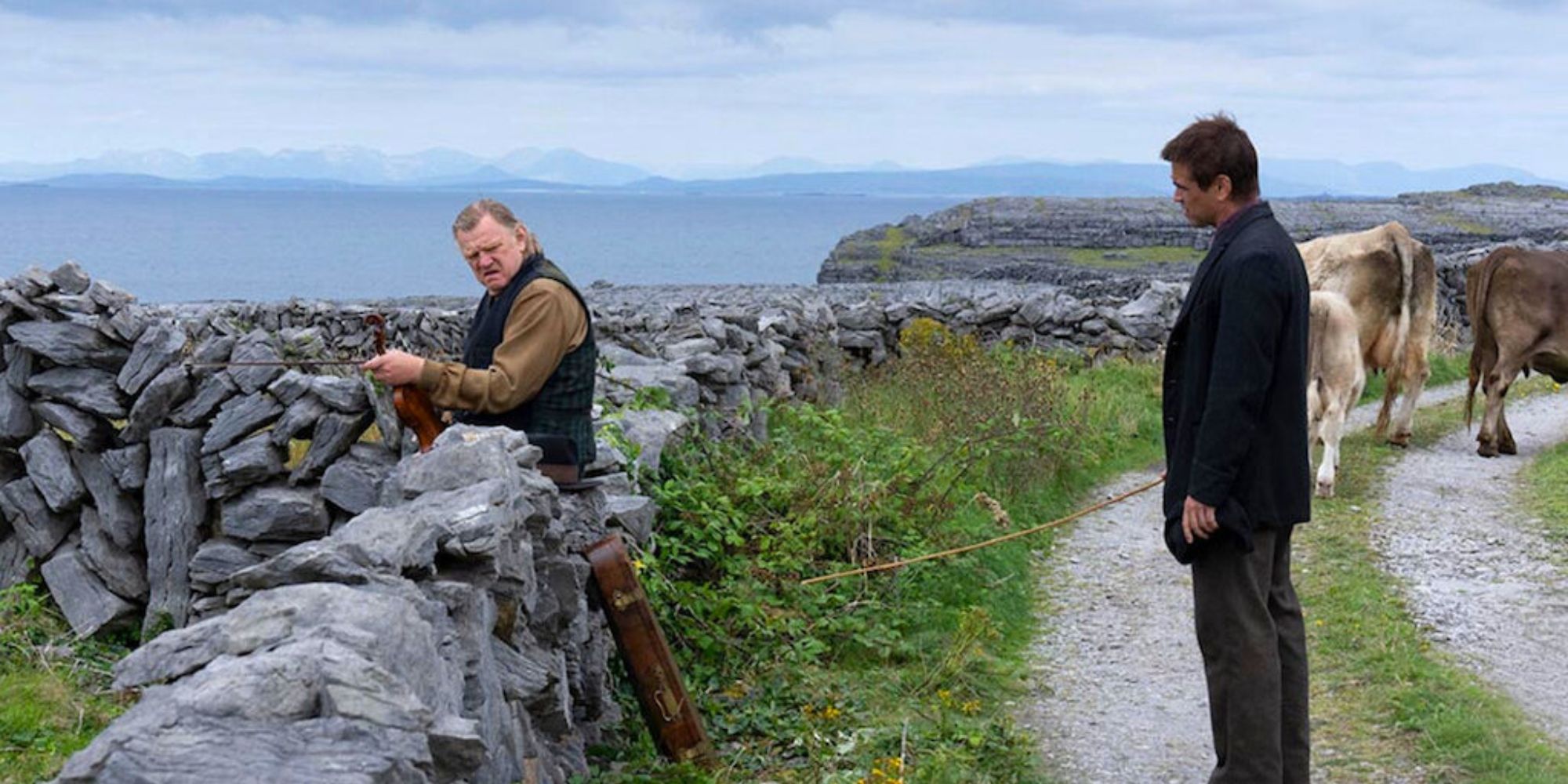 Martin McDonagh's heart-wrenching 2022 tragicomedy The Banshees of Inisherin stars Colin Farrell, Brendan Gleeson, Kerry Condon, and Barry Keoghan in Oscar-nominated turns. The plot follows Pádraic, a shy but well-meaning man whose life unravels after his lifelong best friend, Colm, announces he no longer wants to continue their friendship.
The Banshees of Inisherin is among the best Irish comedies of the 21st century, but it's not necessarily the film that would come to mind when thinking about great Blu-ray discs. However, Reddit user a_denizen vouches for the film, writing that the film's "colors are lush and vibrant, and detail is rendered so clearly in nearly every shot." The user goes on to praise the film's grading, painting a vivid and irresistible portrayal of its visual qualities.
4
'Blade Runner' (1982)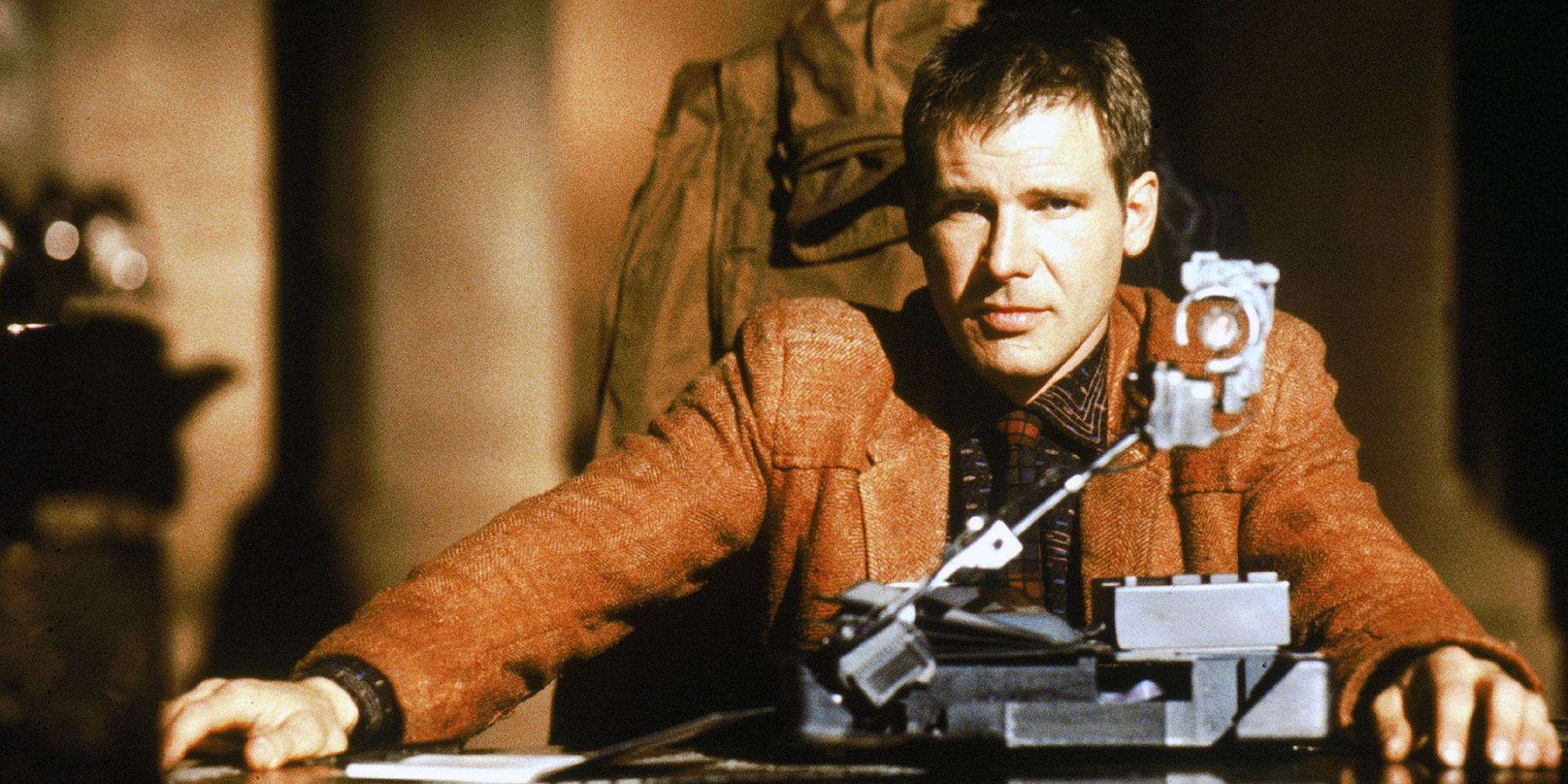 Harrison Ford stars in Ridley Scott's seminal sci-fi classic Blade Runner. An adaptation of Philip K. Dick's 1968 novel Do Androids Dream of Electric Sheep?, the film follows Rick Deckard, a blade runner tasked with capturing a group of rogue replicants traveling to Earth.
Blade Runner is a favorite of most film aficionados and has thus received many released on Blu-ray and a 4k upgrade. However, Reddit users like action_park believes the five-disc Blu-ray "is the most comprehensive" release "in terms of all the versions and extras." The user claims they'll still take the 4K upgrade because it provides the best viewing experience, but the [five]-disc Blu-ray might be the right choice for those looking for a more immersive approach to the world of Blade Runner.
3
'The Shining' (1980)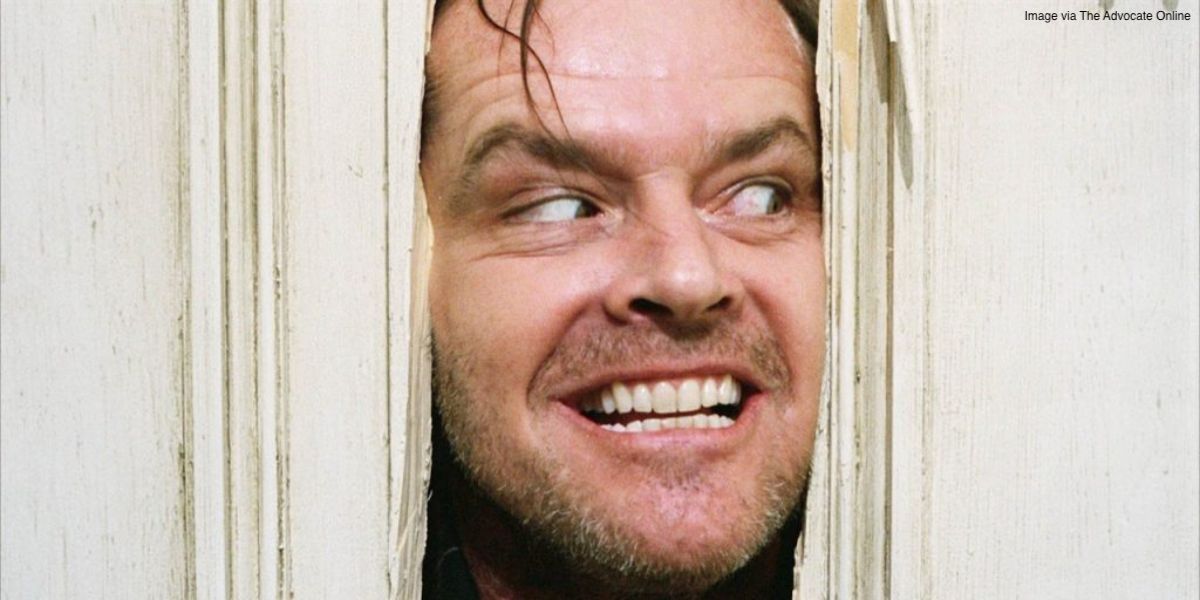 Stanley Kubrick's horror masterpiece The Shining is a bonafide classic and one of the all-time scariest films. Based on the novel by Stephen King, the film follows Jack Torrance, who travels to the secluded Overlook Hotel with his family to act as a caretaker during the off-season. However, the hotel's supernatural forces influence Jack, turning him against his wife and child.
RELATED: 10 Classic Horror Movies That Get Better with Age
As a classic of horror and one of the most influential films in modern cinematic history, The Shining is required viewing for every film lover. Reddit user RonjonKar recommends owning the film in Blu-ray or 4K, although they favor the latter because "it's worth watching such an exceptional film on the best possible medium."
2
'Jaws' (1975)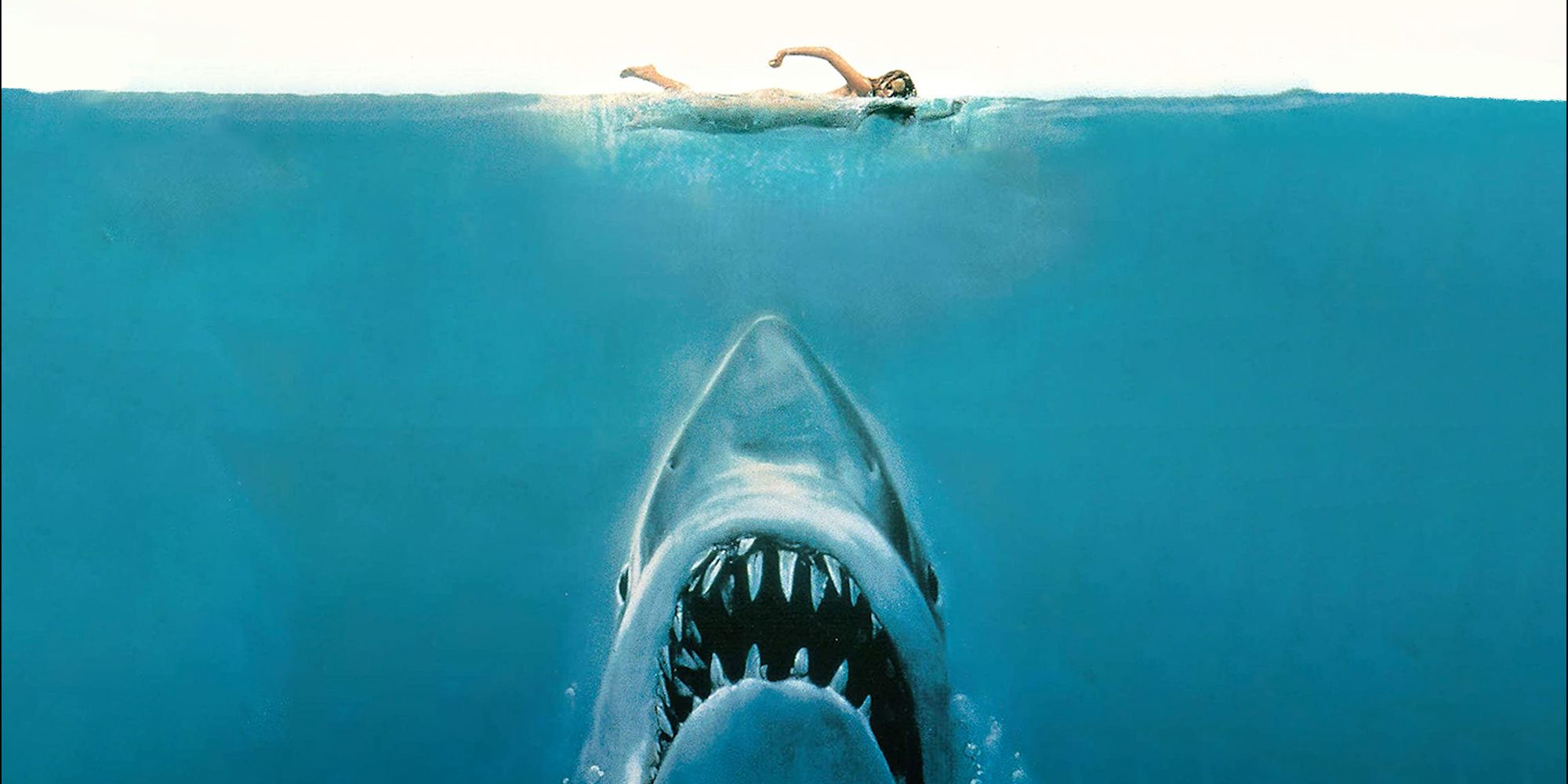 The modern blockbuster took shape with the 1975 release of Steven Spielberg's thriller Jaws. The plot centers on the efforts of a police chief, a marine biologist, and a professional shark hunter to hunt and kill a great white shark terrorizing the tourists at a vacation resort.
Jaws had several sequels, although none lived up to the original. Still, the Blu-ray set that includes the first three films is a favorite of many Reddit user, including chip008, CarryOnUptheMorning, and imascarylion2018. The latter goes so far as to say it's "the most brilliant Blu-ray set ever released." And while there's a healthy dose of irony in the comment, there's also enough truth to make it a valid endorsement of the set.
1
'The Lord of the Rings' Trilogy (2001-2003)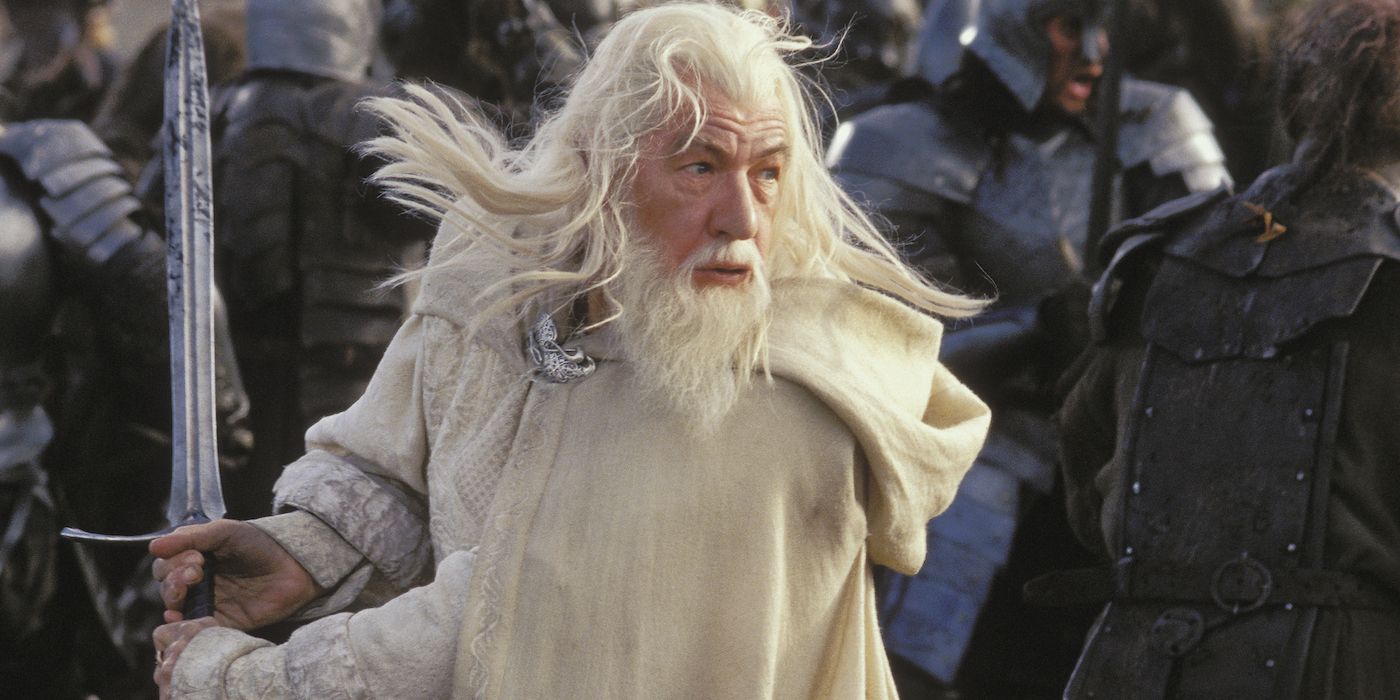 Peter Jackson's epic adaptation of J. R. R. Tolkien's literary classic The Lord of the Rings remains an undisputed classic of modern cinema. The trilogy follows Frodo Baggins and his efforts to journey to Mount Doom and destroy the One Ring of Power before the Dark Lord Sauron can retrieve it.
The Lord of the Rings is usually considered a must-have for any fan of movies. Many users, including The-Mandalorian and The_Fat_Fish, believe the standard Blu-ray is better than the 4K upgrade, with the former stating that the standard Blu-ray "shows more detail than the 4K's due to DNR." It's a matter of personal preference, but these two Reddit users are not alone in believing the classic Blu-ray is the superior choice to watch Jackson's magnum opus.
KEEP READING: 10 Movies Worth Upgrading from Blu-ray to 4K Disc, According to Reddit