As the leaves begin to change and a crisp chill fills the air, it's time for fans to sink their teeth into a classic TV show of spooks and scares. Over the years, audiences have embraced the supernatural fascination around vampire lore, giving birth to multitudes of vampire-themed TV shows. From brooding vampires with tormented souls to witty, satirical takes on the undead, the world of vampire TV is rich and diverse with many options to choose from.
Throughout the vampire-infested realms of television, fans are treated to some of the finest bloodsucking narratives ever created. From captivating narratives to complex characters, whether viewers are vampire enthusiasts or just looking for a thrilling binge-watch, these shows promise something fangtastic for everyone. The undead allure has never been more irresistible.
RELATED: 10 Best Spooky Shows for the Faint of Heart to Watch This Halloween
10
Buffy The Vampire Slayer
Streaming on: Hulu
In the late '90s, Joss Whedon unleashed Buffy The Vampire Slayer, a groundbreaking series that completely redefined the vampire genre. Following the adventures of Buffy Summers, played by Sarah Michelle Gellar, a young woman chosen to battle vampires alongside other supernatural entities, the show captured the hearts of audiences with its unique blend of horror, humor and campiness. Buffy The Vampire Slayer stands as a high contender for any spooky and atmospheric watch, featuring iconic characters like Spike, Angel and Willow.
Handling complex relationships while addressing important underlying themes of adolescence and empowerment, Buffy The Vampire Slayer transcends being a mere cultural phenomenon. With a seven-season run, Buffy offers fans a wide range of supernatural elements to explore and dissect. The series invites viewers to delve into a world where the undead and the living collide, making it a timeless favorite for those seeking a thrilling adventure.
9
The Originals
Streaming on: Amazon Prime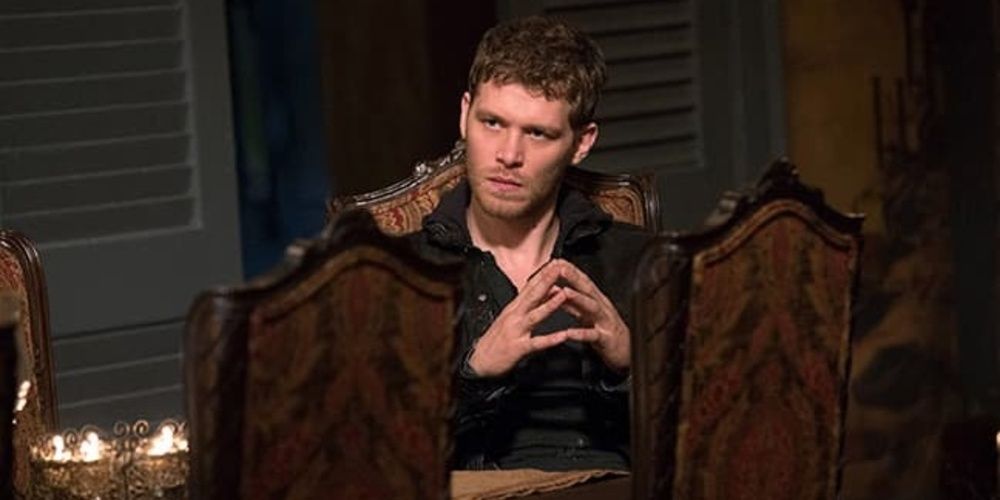 A spin-off from The Vampire Diaries, The Originals focuses on the riveting world of the Mikaelson siblings, the first family of vampires in history. Led by the charismatic and enigmatic Klaus Mikaelson, portrayed by Joseph Morgan, the family returns to their ancestral home in the heart of New Orleans, only to find themselves embroiled in a complex power struggle with witches, werewolves and other supernatural beings.
As the Mikaelson's navigate the treacherous landscape of the Crescent City, they must confront their own demons and tangled relationships. With its intricate family dynamics, political lure and charismatic antiheroes, The Originals offers another dark and more mature perspective on the vampire universe, holding the viewer's attention hostage throughout its five-season run.
RELATED: 10 Goosebumps Episodes Perfect for the Halloween Season
8
Being Human (UK)
Streaming on: Stars, Amazon Prime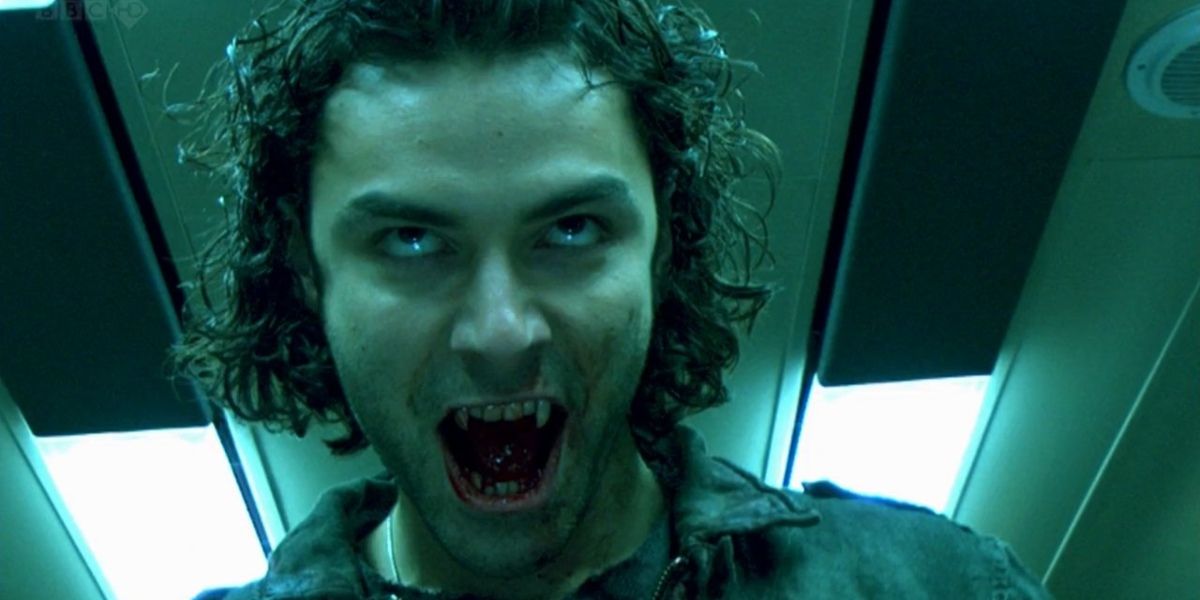 Being Human is a TV show that follows the lives of three roommates: a vampire, a ghost and a werewolf, as they strive to live normal lives despite their supernatural upbringings. Balancing humor, drama and horror, Being Human explores profound themes of friendship, identity and self-acceptance.
Though the US version offers its own unique take, the original British series is particularly acclaimed for its clever storytelling and well-developed characters. Spanning a total of five seasons, Being Human offers a distinct perspective on the internal and external challenges of being different in a world that often fails to comprehend the supernatural intricacies.
7
True Blood
Streaming on: Max, Hulu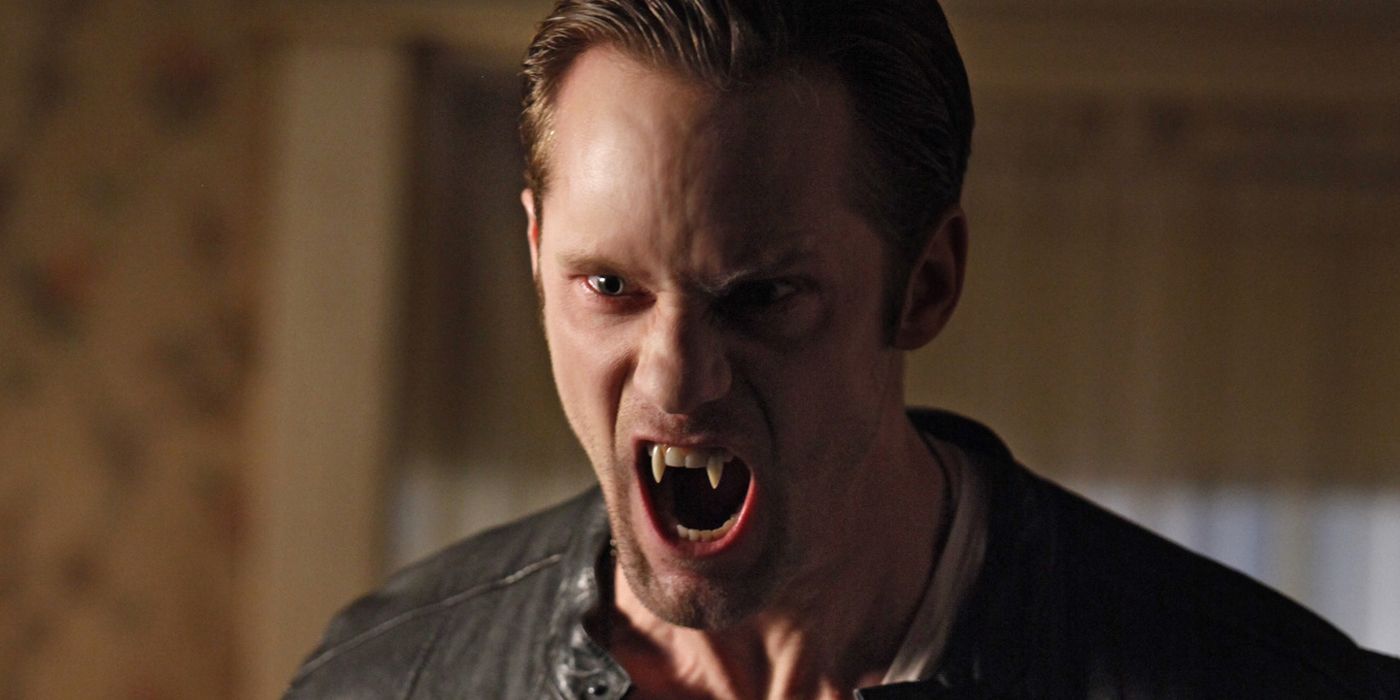 True Blood takes a bold and sultry approach to vampire mythology, delving into a world where vampires emerge from their coffins to live openly among humans. Set in the fictional town of Bon Temps, Louisiana, this steamy and atmospheric series, based on Charlaine Harris' novels, explores themes of vampire politics, Southern Gothic charm and passionate relationships. Audiences are invited to watch as the central character, Sookie Stackhouse, portrayed by Anna Paquin, a telepathic waitress, becomes entangled in the supernatural world.
Over seven seasons, True Blood is filled to the brim with blood, sex, mystery, romance and political intrigue, promising to quench viewers' thirst for vampiric lore. With every episode unraveling new layers of suspense, it's no wonder viewers become more and more enthralled throughout. For those seeking a narrative that goes beyond the ordinary, True Blood offers an exploration of the shadows where desires, both human and vampiric, intertwine.
6
Penny Dreadful
Streaming on: Showtime, Hulu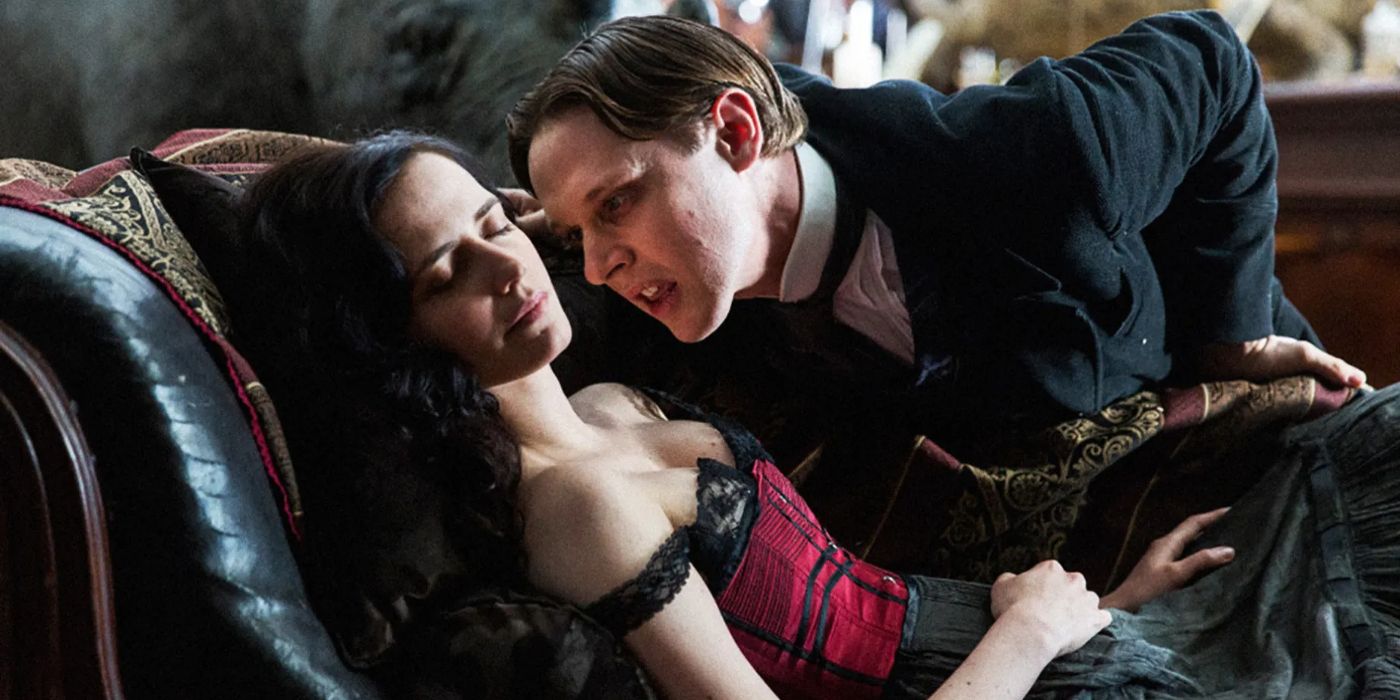 Penny Dreadful is a dark and gothic series that recounts the tales of classic literary characters, including Dr. Frankenstein, Dorian Gray and Dracula. Set in Victorian London, Penny Dreadful explores the sinister, macabre and supernatural underbelly of the bygone era. Such a combination of horror, romance, and literary references makes for a unique and compelling narrative.
Intricately, Penny Dreadful entwines these iconic characters into a complex story of darkness and intrigue, delving deep into their inner demons and the horrors lurking in the shadows. With such a haunting atmosphere, Penny Dreadfulticks all the boxes for an October Spookfest viewing, grabbing hold of its audience with its eerie charm and bewitching storytelling.
RELATED: 10 Horror Movies That Would Make Great TV Series
5
The Vampire Diaries
Streaming on: Max, Peacock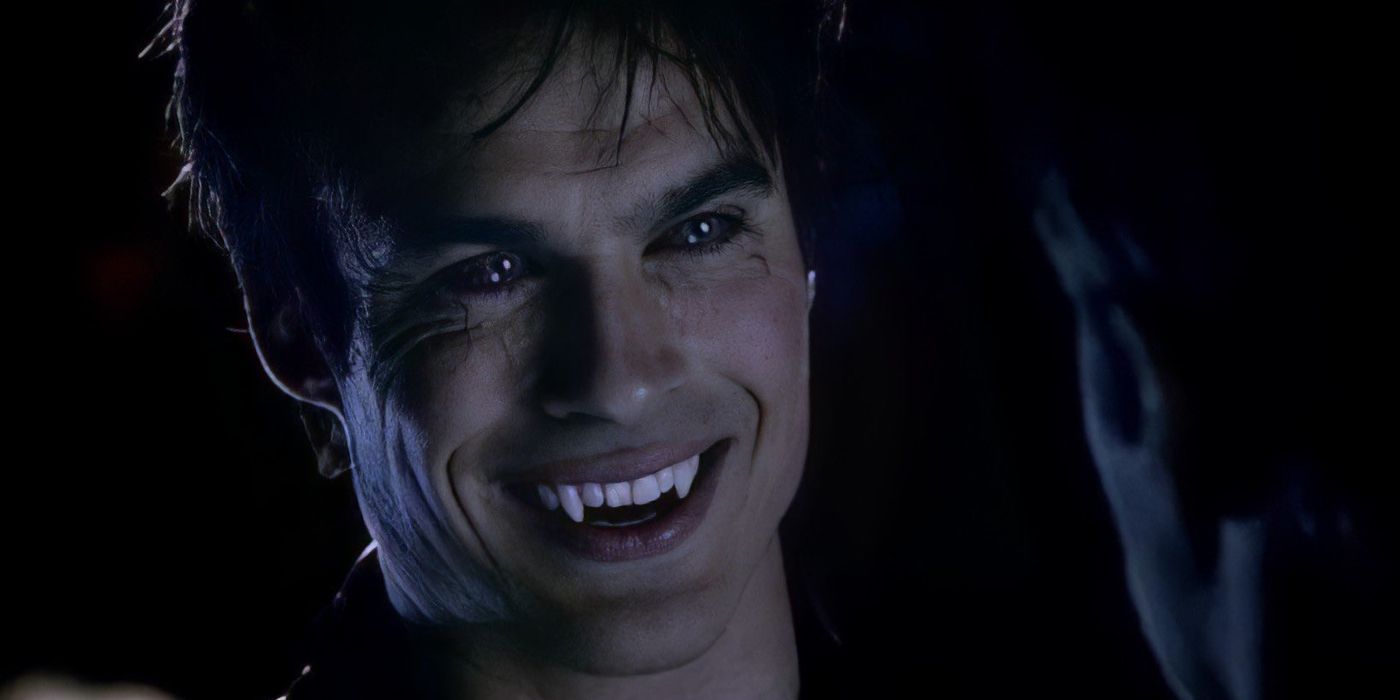 Following the lives of the Salvatore brothers, Damon and Stefan, as they vie for the affections of Elena Gilbert, The Vampire Diaries offers a juicy tale of love, drama, revenge, redemption and angst. Set in the fictional town of Mystic Falls, the show is most known for its intricate love triangles, supernatural mysteries, and an abundance of vampire lore. With eight seasons filled with compelling character development and a rollercoaster of plot twists, The Vampire Diaries is a gripping saga that keeps viewers hooked from the first bite.
Beyond the love and drama, The Vampire Diaries has become a cornerstone of vampire lore on television, creating a legacy that extends to its spin-offs, The Originals and Legacies. This enduring legacy solidifies its place in the hearts of audiences, ensuring that the allure of Mystic Falls and its immortal beings continues to captivate viewers across generations.
4
The Strain
Streaming on: Hulu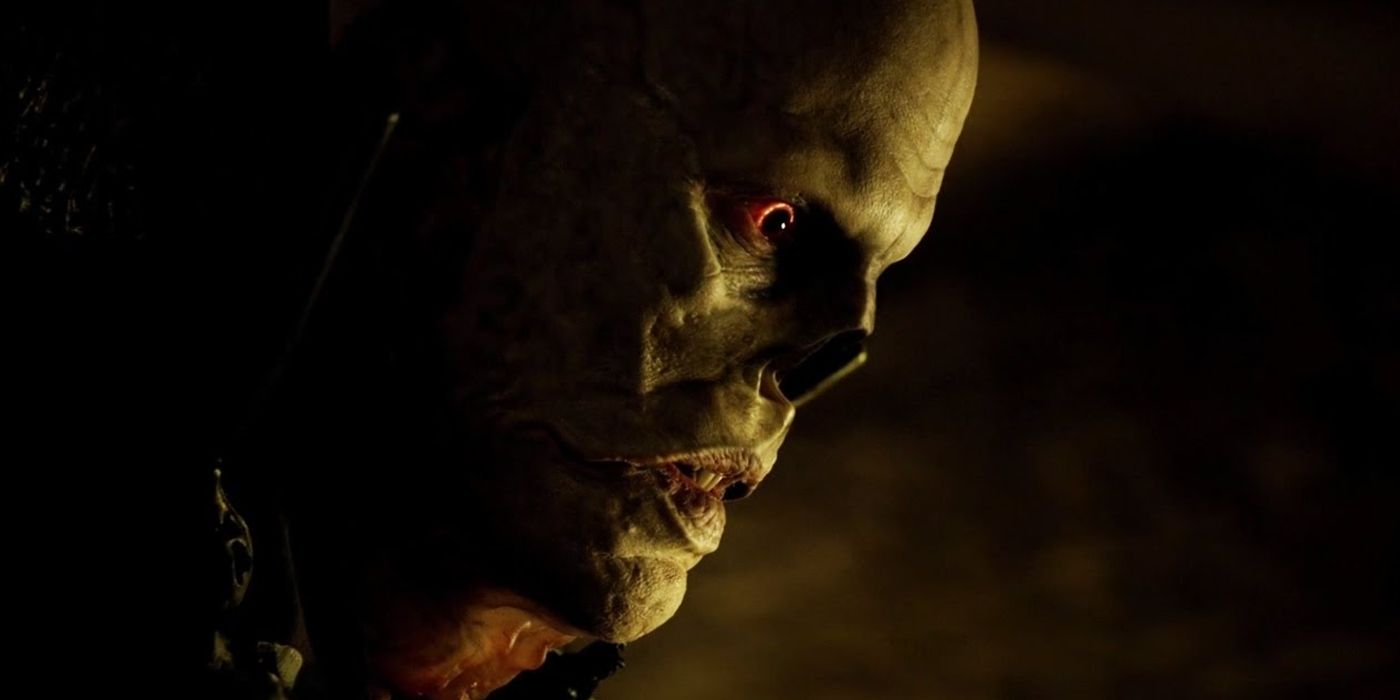 Crafted by Guillermo del Toro, The Strain reconceptualizes vampires as parasitic creatures that seize control of their human hosts in a gruesome and relentless manner. Situated in New York City, The Strain tracks a group of survivors as they battle the rapidly spreading vampire plague and the ancient vampire identified as The Master.
Infused with intense horror, grotesque creatures and a compelling story surrounding the origins and consequences of vampirism, The Strain is a standout in the vampiric genre. Spanning four seasons. The Strain delivers a chilling narrative that keeps its viewers on edge into the heart of darkness.
3
Hemlock Grove
Streaming on: Netflix
Hemlock Grove unfolds as a gothic horror series that explores the eerie occurrences within a fictional Pennsylvania town. Featuring a diverse character roster, including vampires, werewolves and other supernatural entities, Hemlock Grove delves into the hidden secrets lurking beneath the facade of a seemingly quiet and tranquil town.
With such a unique and darkly atmospheric approach to the vampire genre, Hemlock Grove is a television experience that demands the attention of audiences. By weaving together a web of intrigue, terror and disgust over three seasons, Hemlock Grove will have new viewers spellbound. As the series unfolds and new secrets are revealed, audiences will be perched on the edge of their seats.
REALTED: 10 Spooky Star Trek Episodes To Watch For Halloween
2
Interview With The Vampire
Streaming on: AMC, Max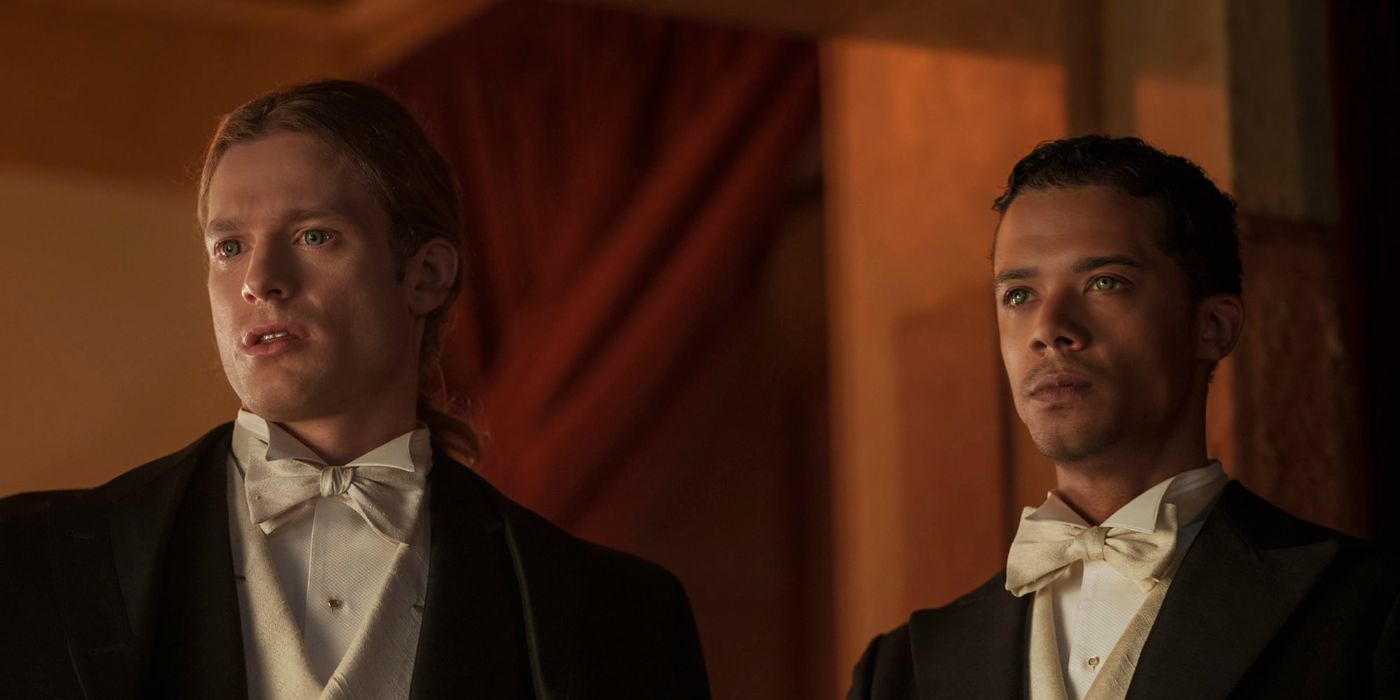 From a book, to a movie, and now a TV show, Anne Rice's Interview With The Vampire proves to be a thrilling addition to the world of vampire television. Fans of the iconic vampire story will adore this spin on the original source material. Set against the hauntingly beautiful backdrop of 20th-century New Orleans, this series skillfully merges the back-and-forth tapestry of different chronologies regarding the past and the present.
In its compelling exploration of themes like family, philosophy, immortality, and morality, Interview With The Vampiredistinguishes itself as one of the more thought-provoking vampiric shows, offering both fans and newcomers a captivating journey into darkness and redemption. Prepare to be enthralled by the intricate dance between light and shadow in the world of classic vampire tales.
1
What We Do In The Shadows
Streaming on: FX on Hulu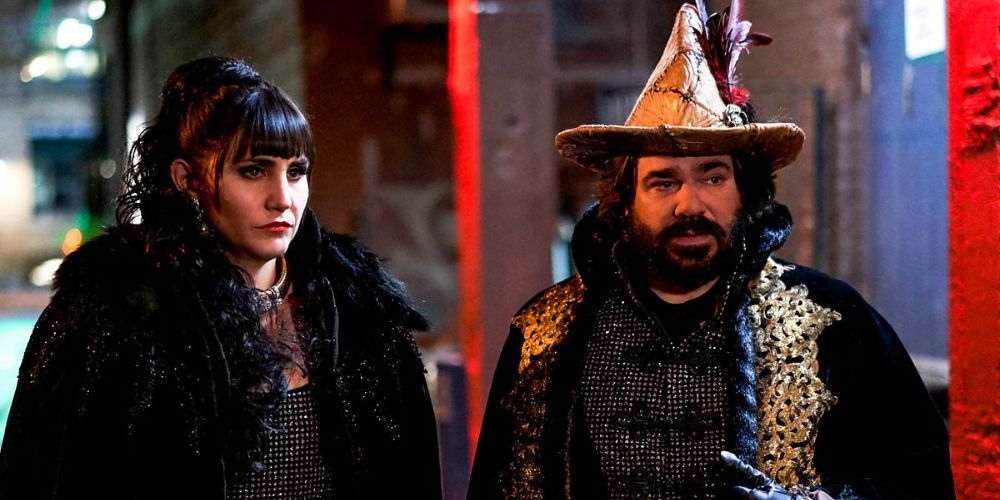 For those seeking a lighter, comedic take on the vampire genre, What We Do In The Shadows delivers just that. Co-created by Jemaine Clement and Taika Waititi, who also starred in the original film, this mockumentary-style series follows a group of bumbling vampire roommates living in Staten Island trying to navigate the modern world. Revolving around misadventures, supernatural quirks, deadpan humor and the absurdity of vampire existence, What We Do In The Shadows makes for a down-right hilarious viewing experience.
Streaming on Hulu, viewers can immerse themselves in the comedic escapades of these undead roommates as they fumble through the challenges of both the supernatural and the mundane. With each new episode, What We Do In The Shadows cleverly blends vampire lore with modern humor, creating a unique and entertaining cocktail that leaves fans craving more.