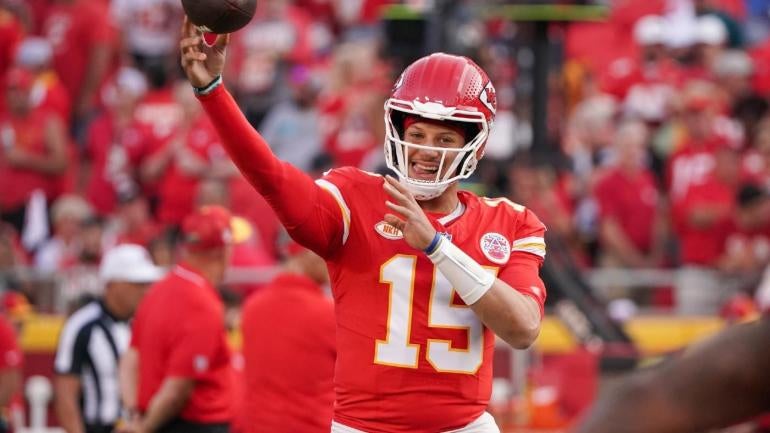 USATSI
The Broncos will be up against the odds when they visit the rival Chiefs on "Thursday Night Football" to kick off Week 6. Both teams could also be up against inclement weather, with significant wind gusts a possibility in Kansas City.
As of Thursday morning, The Weather Channel forecasts partly cloudy conditions around kickoff (8:15 p.m. ET), with chances of precipitation increasing to above 10% only after 11 p.m. But the forecast includes steady winds of between 15-20 miles per hour, and notes that "there is a marginal risk of severe weather" throughout the evening.
Meanwhile, the National Weather Service in Kansas City and Pleasant Hill, Missouri, noted Wednesday that several "strong to severe storms" were in development overnight into Thursday, with hail and winds up to 40-60 mph possible. Accordingly, AccuWeather projects a potential severe thunderstorm for Thursday night, with wind gusts up to 39 mph.
How might strong winds affect Broncos vs. Chiefs? For one, the passing games could be scaled back to avoid throwing into gusts. And both Denver and Kansas City lean heavily on their respective aerial attacks; Chiefs quarterback Patrick Mahomes ranks sixth among all players in passing attempts this year, while Broncos QB Russell Wilson is tied for second with 11 passing touchdowns.
In the event the AFC West foes are forced to turn to the ground, the Broncos are expected to have reinforcements, with starter Javonte Williams set to return from a quad injury that kept him out in Week 5. The Chiefs have leaned mostly on second-year back Isiah Pacheco, who's scored in three straight games.