Doja Cat announces new album release date and triggers fans' arachnophobia
Doja Cat took to Instagram to announce that her new album is set to drop September 22, but not all of her fans are thrilled with the art work.
Los Angeles, California – Doja Cat took to Instagram to announce the release date for her new album: September 22. Fans are already calling it the album of the year, though not all of them love the artwork.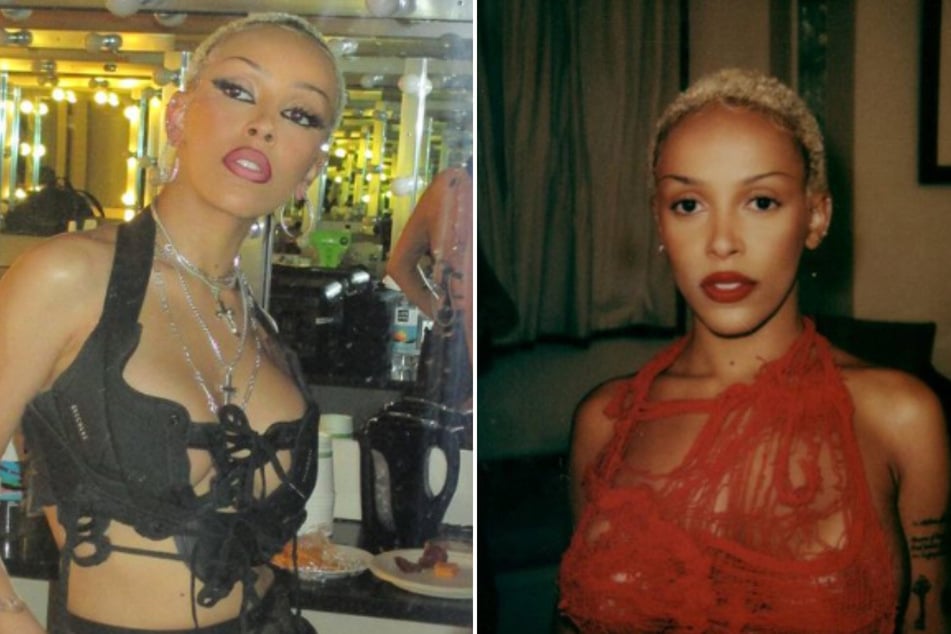 The Say So musician revealed the release date of her fourth studio album on Instagram with the caption: "SCARLET 9.22."
Doja Cat also unveiled the album cover art; fittingly, it features a crimson spider with a drop of blood.
Over the weekend, the artist shared that she'd finished the record by posting a series of selfies in a curly auburn wig along with the words, "Album is finished."
This exciting album news comes just one day after the Kiss Me More artist creeped out fans with the cover art for her newest single, Demons.
Doja Cat's cover art triggers fans' arachnophobia

Doja Cat's fans are thrilled that her fourth album is coming, giving her Instagram post more than 500,000 likes. They also flocked to the comments to gush, "ALBUM OF THE YEAR IS COMING" and "THE COVER IS EVERYTHING!!."
Other Insta users are excited but not quite so thrilled with the cover art. "Arachnophobia activated," one fan wrote, while others asked Doja to take the spider off her cover.
Doja Cat's Scarlet will follow the artist's 2021 album Planet Her, which featured the tracks Kiss Me More, Need to Know, and Woman.
The single Demons, the third from the upcoming album, is set to drop on Friday.