American filmmaker, director, producer, and screenwriter Ryan Murphy has been at the pinnacle of the television landscape since his start in the 1990s with The WB's Popular. The prolific, openly gay director began his writing career as a steady journalist for publications like the Los Angeles Times, The Miami Herald and Entertainment Weekly. After a script of his, titled Why Can't I Be Audrey Hepburn?, was purchased by Steven Spielberg, Murphy began to transition fully into becoming a scriptwriter for television and film.
Since his industry exposure with Popular, Murphy has since gone on to produce some of the most iconic shows and films within the comedy and horror genres. From the forever catchy and chart-topping Glee to the highly influential horror anthology series American Horror Story, Ryan Murphy has possessed an influential presence within the landscape of television. So, let's take a look at his catalog of television shows ranked by Rotten Tomatoes.
19
The Glee Project (2011-2012)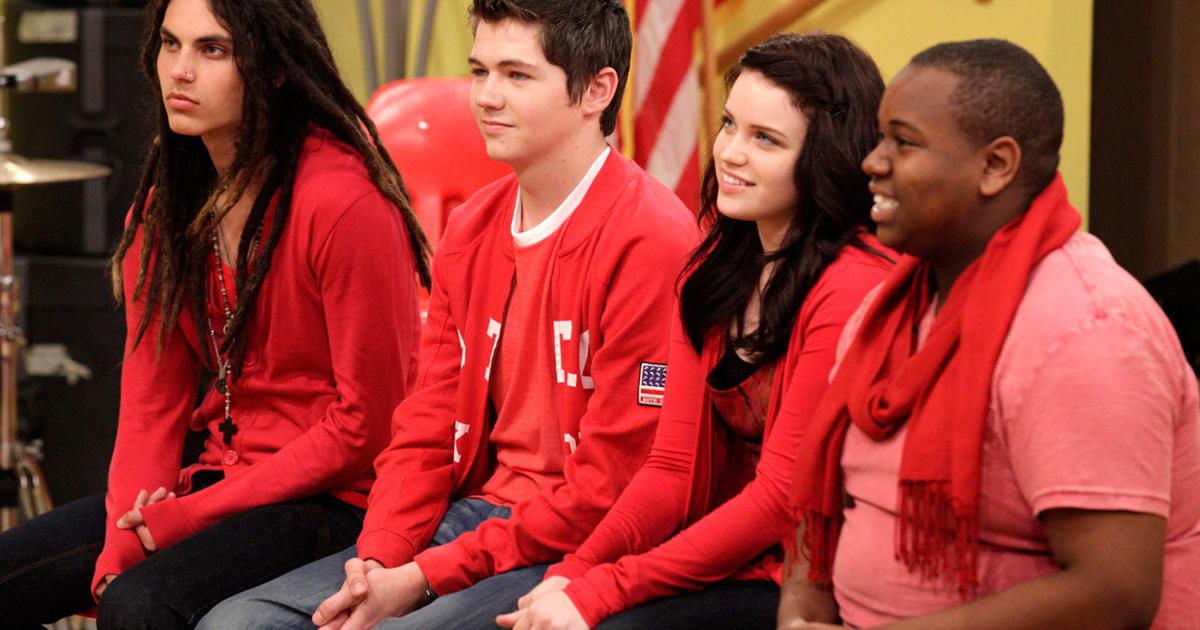 Spawned from the success of Glee, Ryan Murphy partnered with three other executive producers to create the reality television series The Glee Project. The show, which ran for two seasons from June 2011 to September 2012, acted as a talent audition competition for a future appearance on Glee. The chosen winner would be awarded a minimum of a seven-episode arc on the show. The Glee Project felt like an average singing reality competition show with callbacks, group performances, and guest judge appearances from the main cast of Glee. It also launched the careers of beloved performers on the show, such as Alex Newell, Blake Jenner, and Lindsay Pearce.
18
9-1-1: Lone Star (2020-Present)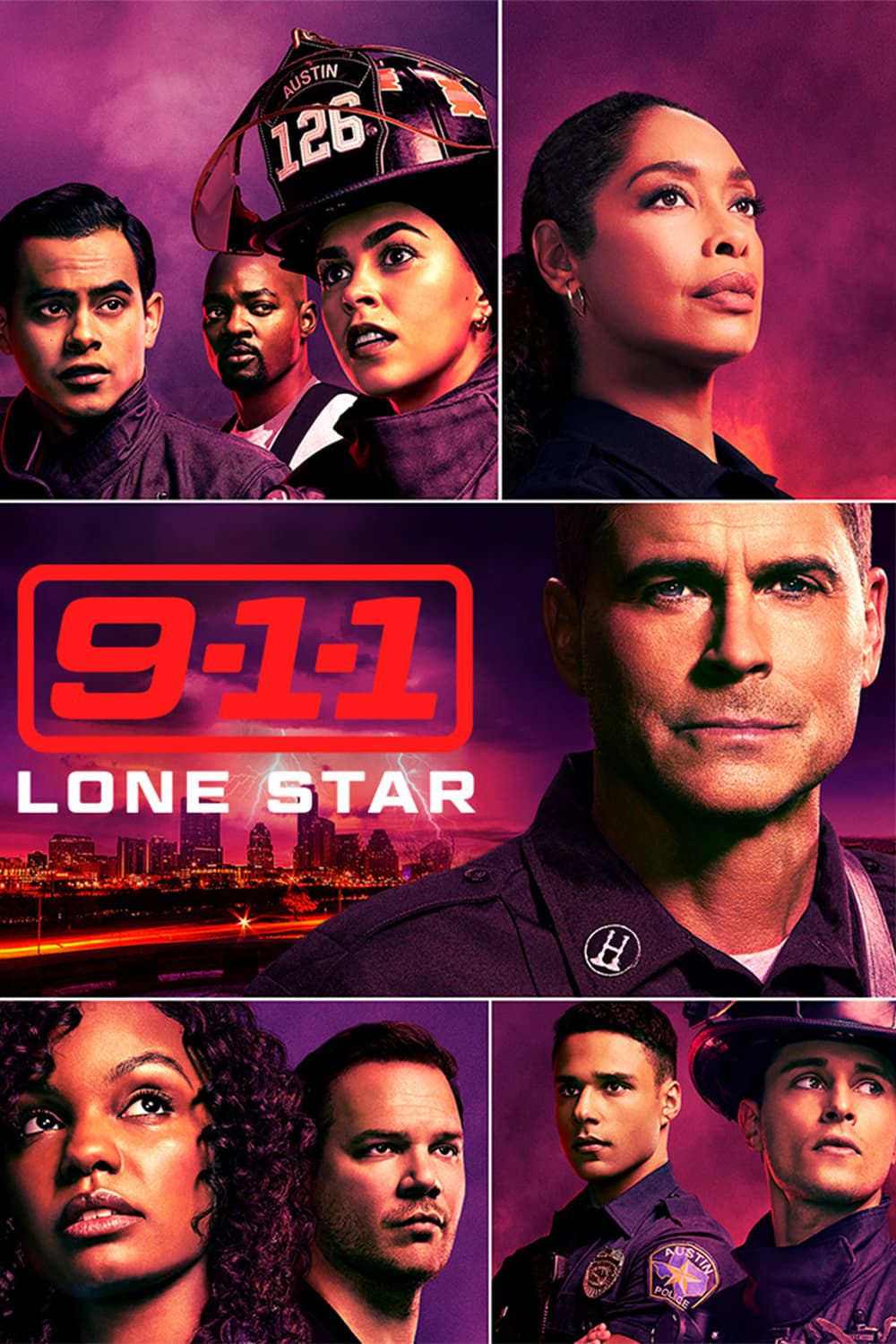 Release Date

November 30, 2019

Cast

Rob Lowe, Jim Parrack, Sierra Aylina McClain, Gina Torres

Main Genre

Drama
Another spin-off of a popular Ryan Murphy series, 9-1-1: Lone Star is a procedural drama series that follows a similar premise to its parent show, 9-1-1. The spin-off follows Owen Strand (Rob Lowe), a New York firefighter who relocates to Austin with his son. With a new job to protect the citizens of Austin, Owen struggles to balance his career and his personal life.
Despite the overall season not receiving a critics score on Rotten Tomatoes, the first season of the spin-off holds a 77% from 13 reviews. Additionally, the overall fan reception on the site seems to be positive as well, with the entire series receiving a 73%.
Stream on Hulu
17
The Politician (2019-2020) – 51%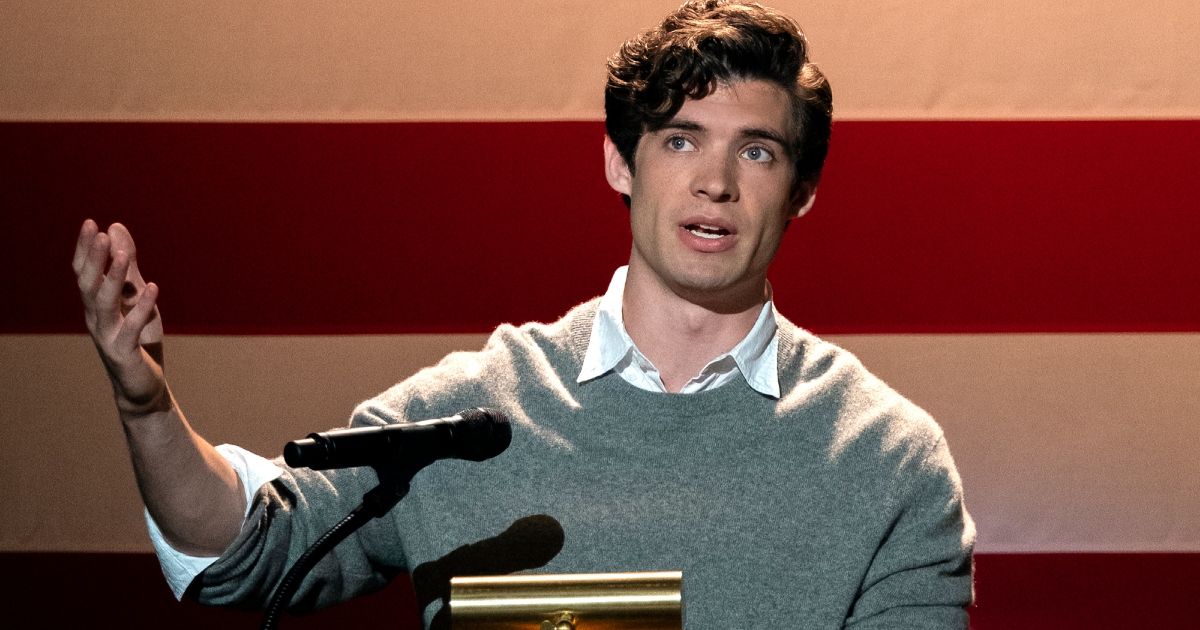 Ryan Murphy, along with his two frequent collaborators, Brad Falchuk and Ian Brennan, teamed up in 2018 to produce a drama comedy series about Payton Hobart (Ben Platt). In 2019, the story of the young and wealthy Payton was brought to Netflix's screen for two seasons, each focusing on a new political race for Payton.
Despite the star-studded cast of Platt, Gwyneth Paltrow and Jessica Lange, The Politicianreceived mixed reviews from fans and critics. The show was noted for its engaging atmosphere yet also criticized for its shallow characters. Yet, the show managed to secure numerous accolades, an 80% audience score on Rotten Tomatoes, and become one of Zoey Deutch's best performances.
Stream on Netflix
16
The New Normal (2012-2013) – 51%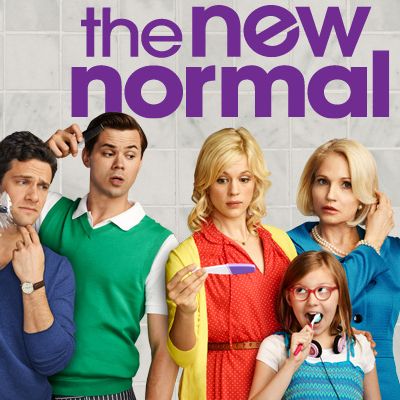 Release Date

September 11, 2012

Cast

Justin Bartha, Georgia King, Ellen Barkin

Main Genre

Comedy
The New Normal was a short-lived comedy series largely written and created by Ryan Murphy that aired on NBC. The show centers on Bryan (Andrew Rannells) and David (Justin Bartha), a gay couple living in Los Angeles who plan on having a child. After meeting Goldie Clemons (Georgia King), who agrees to become the surrogate for the couple's child, the three must navigate the new involvements of Goldie's family along with the change in scenery.
Upon release, The New Normal was another series by Murphy to receive mixed reviews from critics and fans. Viewers noted the series' inconsistencies in tone and comedy as negative factors, and the show was also panned for its racial stereotypes and mockery of an intersex individual.
Purchase on Apple TV
15
The Watcher (2022) – 56%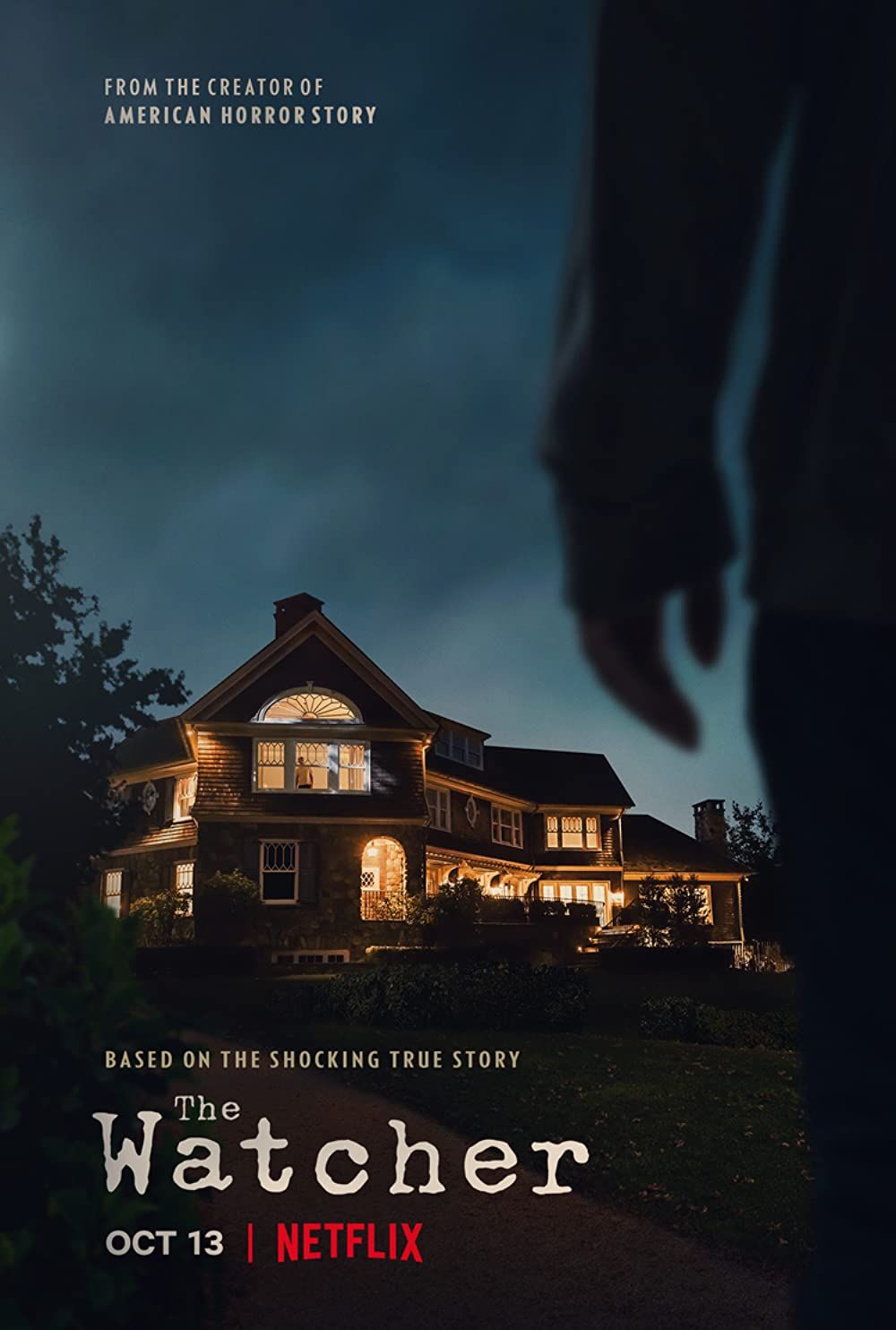 Release Date

October 13, 2022

Cast

Naomi Watts, Bobby Cannavale, Mia Farrow, Terry Kinney, Christopher McDonald, Jennifer Coolidge, Margo Martindale

Genres

Drama, Horror, Mystery
In 2018, Ryan Murphy left his longtime partnership with Fox after a lucrative deal was offered to him by Netflix. Under his new partnership, Murphy would go on to produce lesser streamed content such as The Politician and Hollywood. However, 2022 proved to be a pivotal year for Murphy's tenure with the company after the back-to-back releases of Dahmer — Monster: The Jeffrey Dahmer Story and the titular The Watcher.
Loosely based on an article by Reeves Wiedeman, The Watcher focuses on a married couple who are stalked by the mysterious "The Watcher." The originally planned miniseries would amass 125 million hours viewed in its first five days of release, despite the mixed reception from critics. Dedicated fans of the series are in for a treat as well, as the originally planned miniseries was renewed for a second season.
Stream on Netflix
Related:16 Horror Series to Watch Right Now on Netflix
14
Dahmer — Monster: The Jeffrey Dahmer Story (2022) – 57%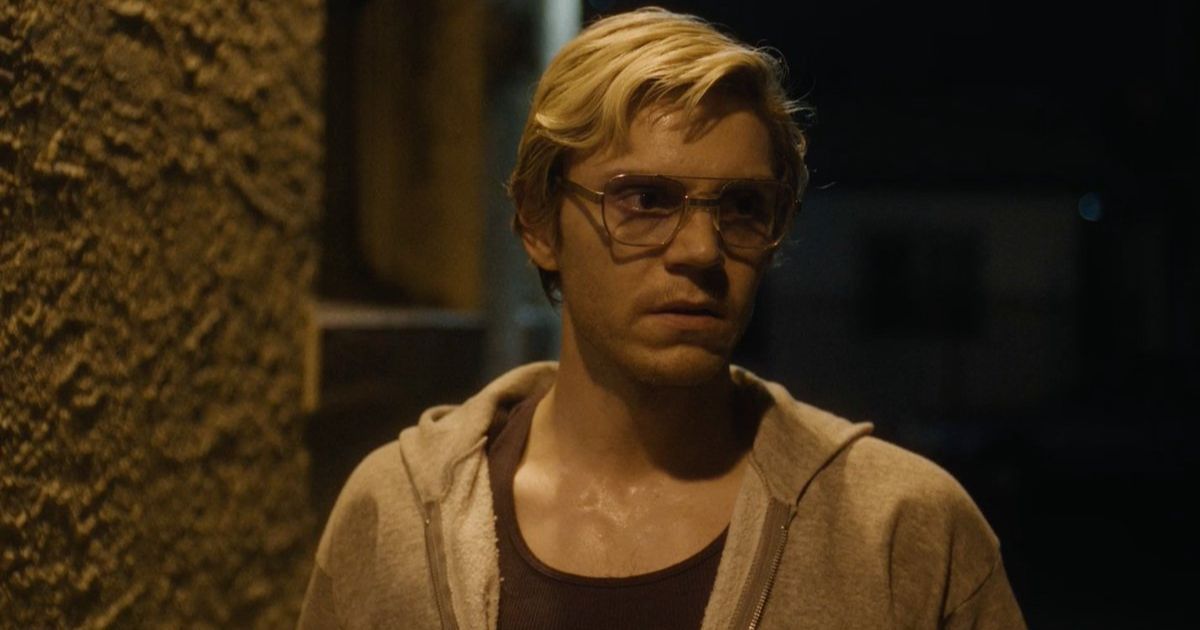 If there was a show from the mind of Ryan Murphy that could easily rank itself among the likes of American Horror Story and Glee in terms of popularity and relevance, the first season of Murphy's Monster anthology would take the spot. The season, titled Dahmer – Monster: The Jeffrey Dahmer Story, was released in 2022 and tells the story of the infamous serial killer, Jeffrey Dahmer (Evan Peters).
Despite receiving mixed reviews, such as a 57% on Rotten Tomatoes, from critics, the show was a commercial success. Dahmer became the third series on Netflix to reach over one billion hours viewed in 60 days and placed third in the platform's list of most viewed shows. The show also went on to receive numerous accolades, including numerous wins from Peters, and led to another career-defining performance from Niecy Nash.
Stream on Netflix
13
Hollywood (2020) – 59%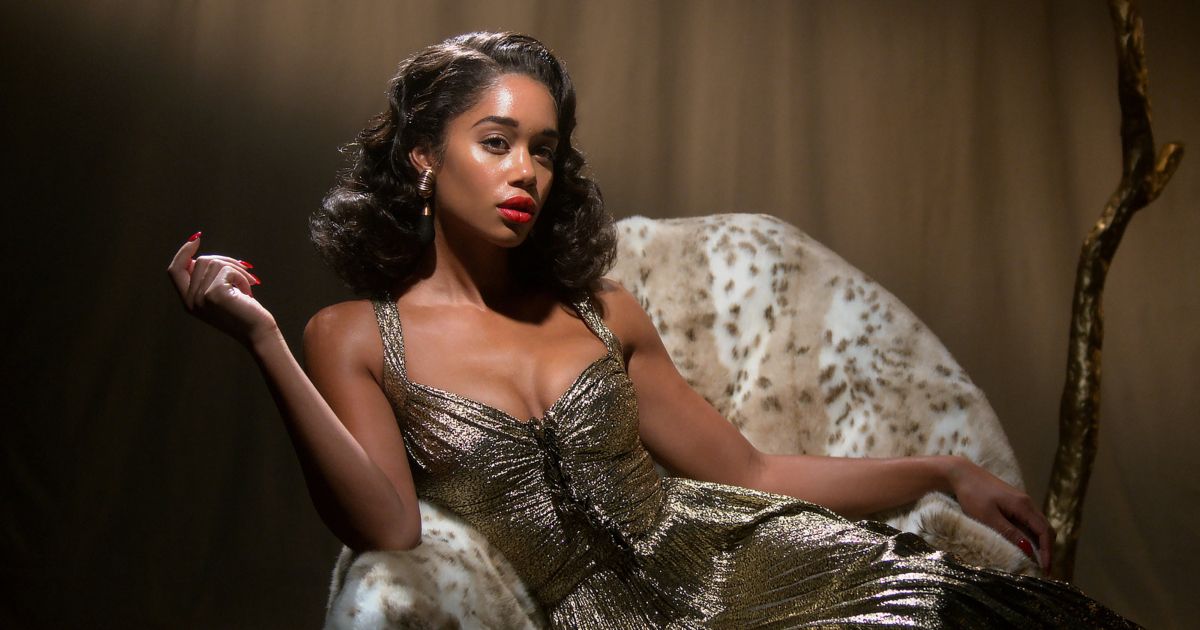 Ryan Murphy and Ian Brennan introduce a historical reimagining of Hollywood's Golden Age in the 2020 miniseries Hollywood. The series features an iconic ensemble cast who are primarily starring as a group of aspiring filmmakers and performers. Hollywood tackles complex issues such as homophobia and racism, which were heavily prevalent during the setting of the series from 1946 to 1949.
Despite its complexities, the show was not an astonishing hit among critics. Instead, the show recieved a 59% on Rotten Tomatoes and 56 on Metacritic which indicated strong mixed reviews. A poor reception to the scriptand coverage of its themes led Hollywood to fail at living up to its status as Netflix's next biggest hit. Still, the show helped launch the careers of its lead stars, including DCU's future Superman in David Corenswet.
Stream on Netflix
Related:Best Alternative Histories in TV Shows and Movies
12
Popular (1999-2001) – 60%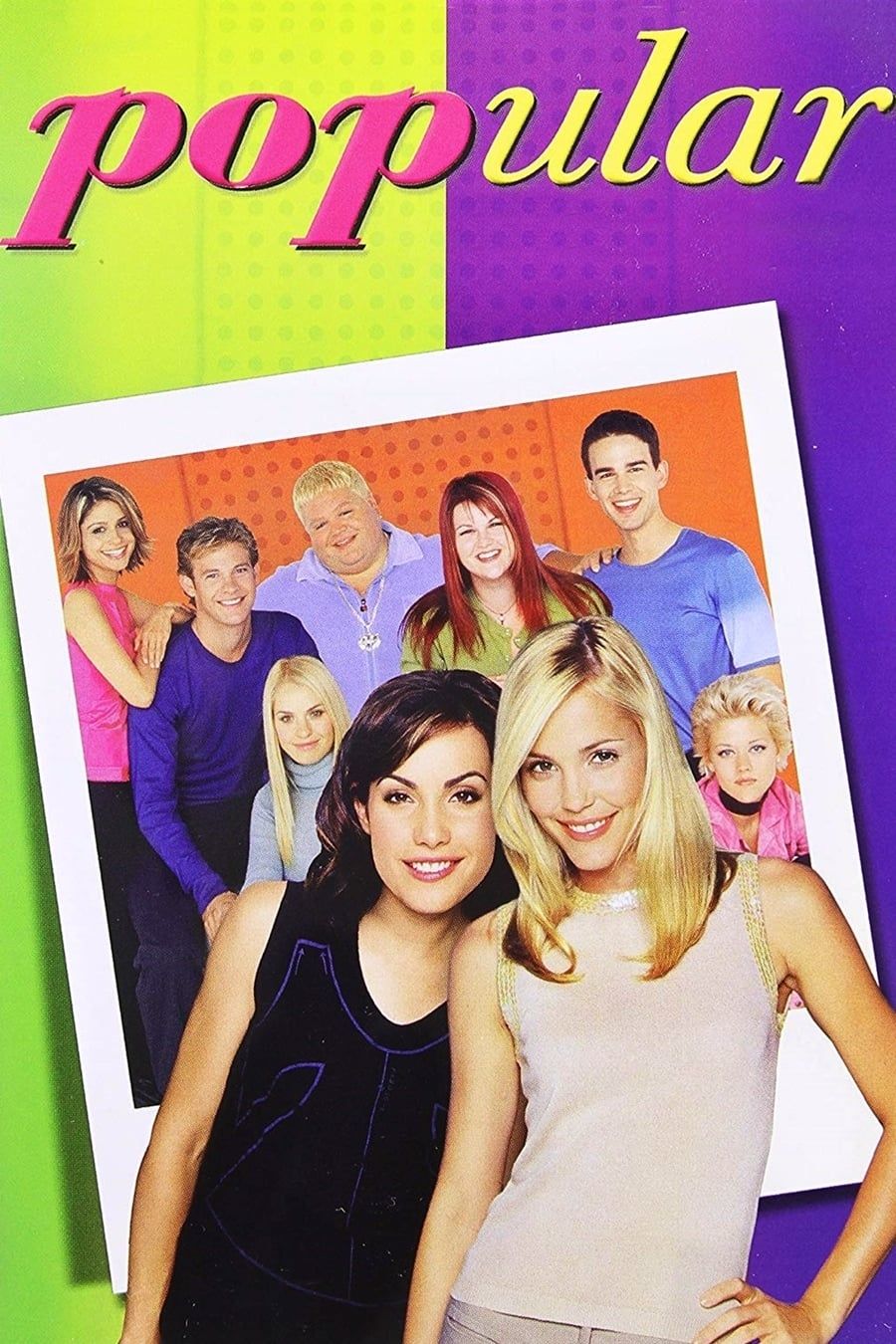 Release Date

September 29, 1999

Cast

Leslie Bibb, Carly Pope, Tamara Mello, Christopher Gorham, Sara Rue, Bryce Johnson, Tammy Lynn Michaels, Ron Lester

Genres

Comedy, Drama
After his career transition from being a prolific journalist to a screenwriter in the late 1990s, Ryan Murphy created his first television series with American producer Gina Matthews. Popular was a two-season show that premiered on The WB. The show focused on Brooke McQueen (Leslie Bibb) and Sam McPherson (Carly Pope), two high school students whose identities cross paths once their parents get married to one another.
The show received a relatively lukewarm reception among critics, earning a 60% on Rotten Tomatoes, but was lauded by some critics for its portrayal of the outcast trope in high school. Even despite the homophobia Murphy faced when getting the show developed under The WB, Popular has since become a cult classic among fans.
11
Ratched (2020) – 62%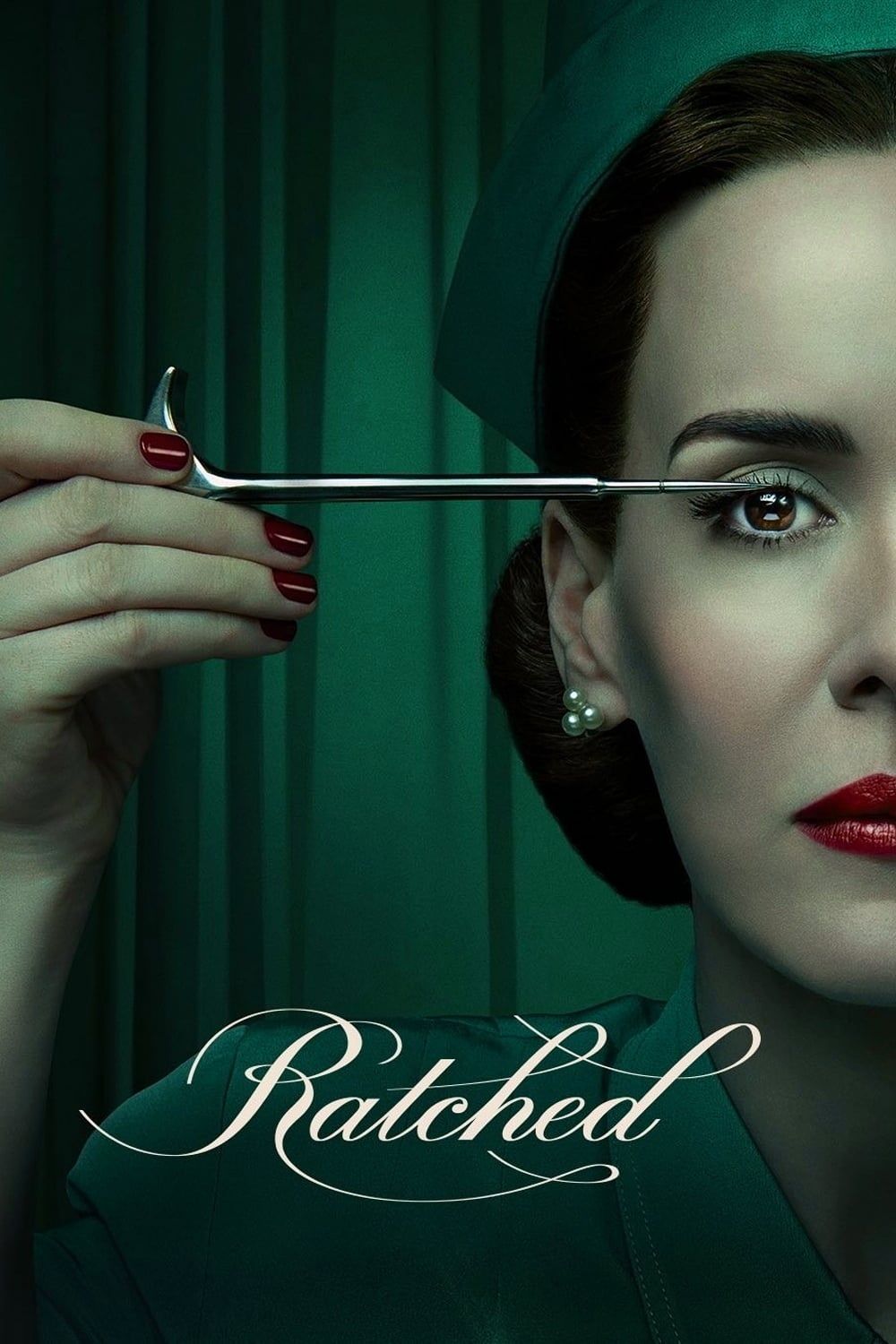 Cast

Sarah Paulson, Judy Davis, Cynthia Nixon, Vincent D'Onofrio, Amanda Plummer, Alice Englert, Sharon Stone, Corey Stoll

Genres

Documentary
There was once a moment in 2020 where Ratched was the only show on everyone's minds, and for good reason. The Netflix psychological thriller television show served as a prequel to Miloš Forman's famed One Flew Over the Cuckoo's Nest (1975). The series saw Sarah Paulson play the iconically intimidating Nurse Ratched before the events of Forman's film, effortlessly exploring the complexities and darkness within the character across its eight episodes.
Critics seemed to welcome the campy tone of the film, averaging a 62% on Rotten Tomatoes, but fans loved the series even more. Ratched was watched by over 48 million users within its first four weeks and placed number one in the Nielson ratings. Despite the popularity, the show's second season has since been in limbo, with Sarah Paulson unsure of whether the season will come.
Stream on Netflix
10
American Horror Stories (2021-present) – 66%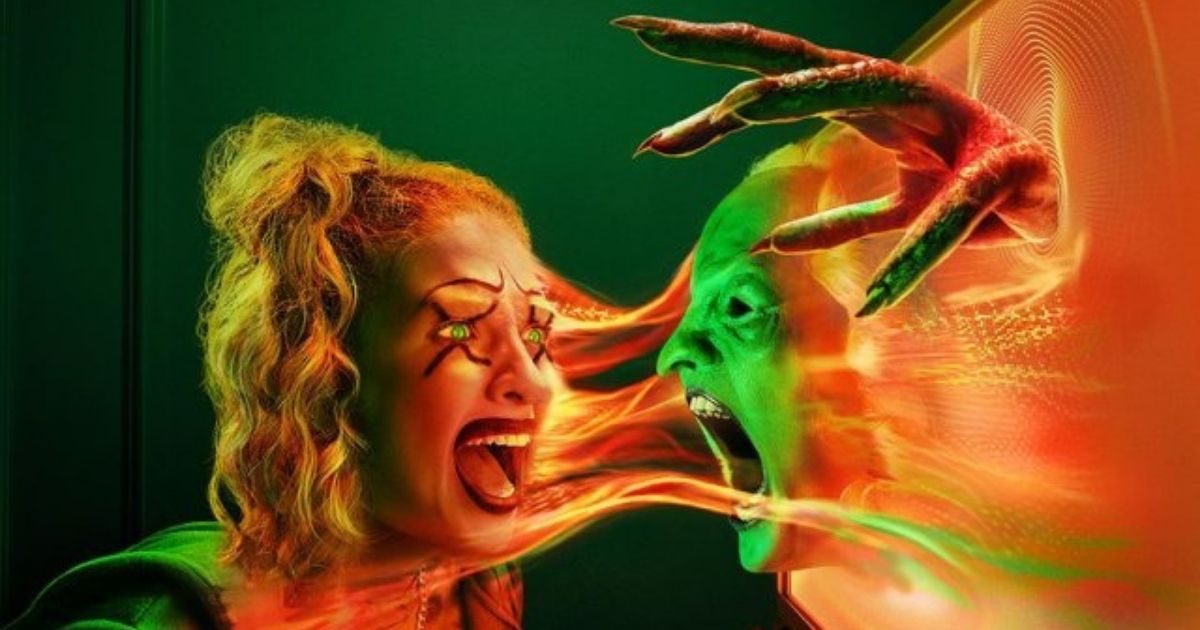 Ryan Murphy is unafraid to produce spin-offs to his most popular shows, and the development of American Horror Stories is no exception. Developed as a "low attention span-friendly spinoff series," according to TVLine, American Horror Stories is an anthology series exploring a new scary story within an hour in each episode. The show is set within the main title's universe, with two episodes from the first season directly referencing Murder House, and allows Murphy and fellow show writers or creators to utilize tropes, themes and urban legends not seen in American Horror Story.
While fan and critical reception has been completely mixed to negative as the seasons have progressed, it is safe to assume the show will continue to be a commercial hit now that a third season is underway.
Stream on Hulu
Related:How American Horror Stories Compares to the Original AHS
9
Halston (2021) – 67%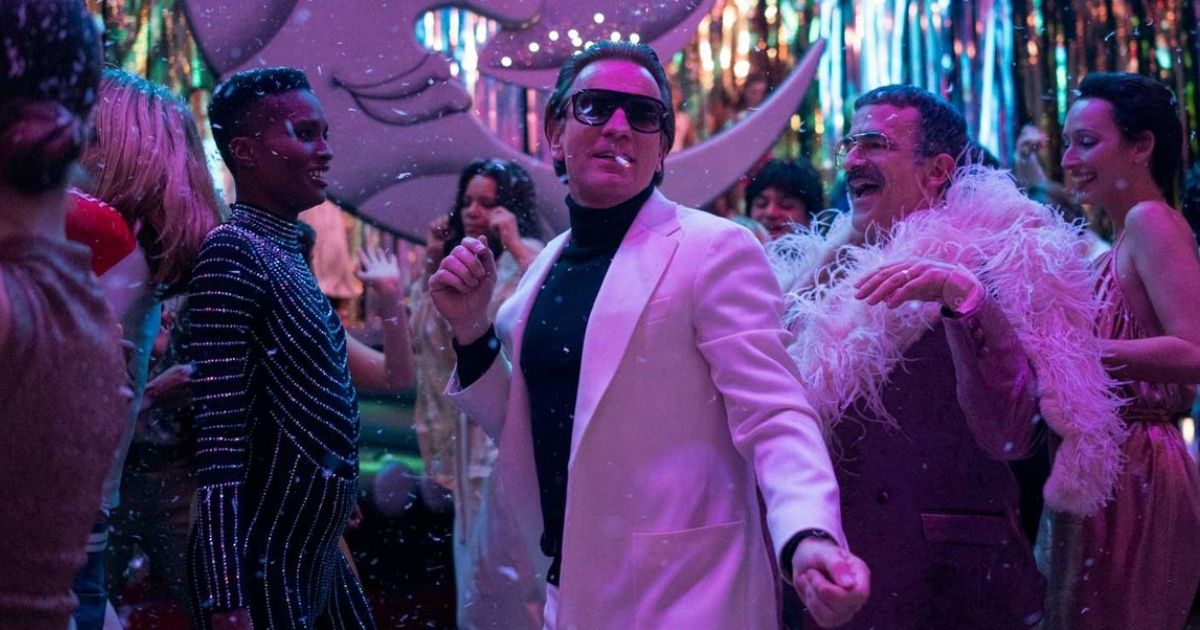 When it comes to genres that Ryan Murphy likes to create shows around, apart from horror, the popular biographical drama is an easy contender. Halston is one of the latest instances of Murphy's love for biographical stories to appear on-screen, with an entire series revolving around the life of Roy Halston Frowick (Ewan McGregor). The five-episode miniseries was released on Netflix on May 14, 2021, and featured other well-known celebrities as the characters, such as Liza Minnelli (Krysta Rodriguez) and Joe Eula (David Pittu). McGregor's performance would go on to be lauded by critics, even earning him an Emmy Award for his portrayal, and the series would go on to earn a 67% on Rotten Tomatoes.
Stream on Netflix
8
Glee (2009-2015) – 70%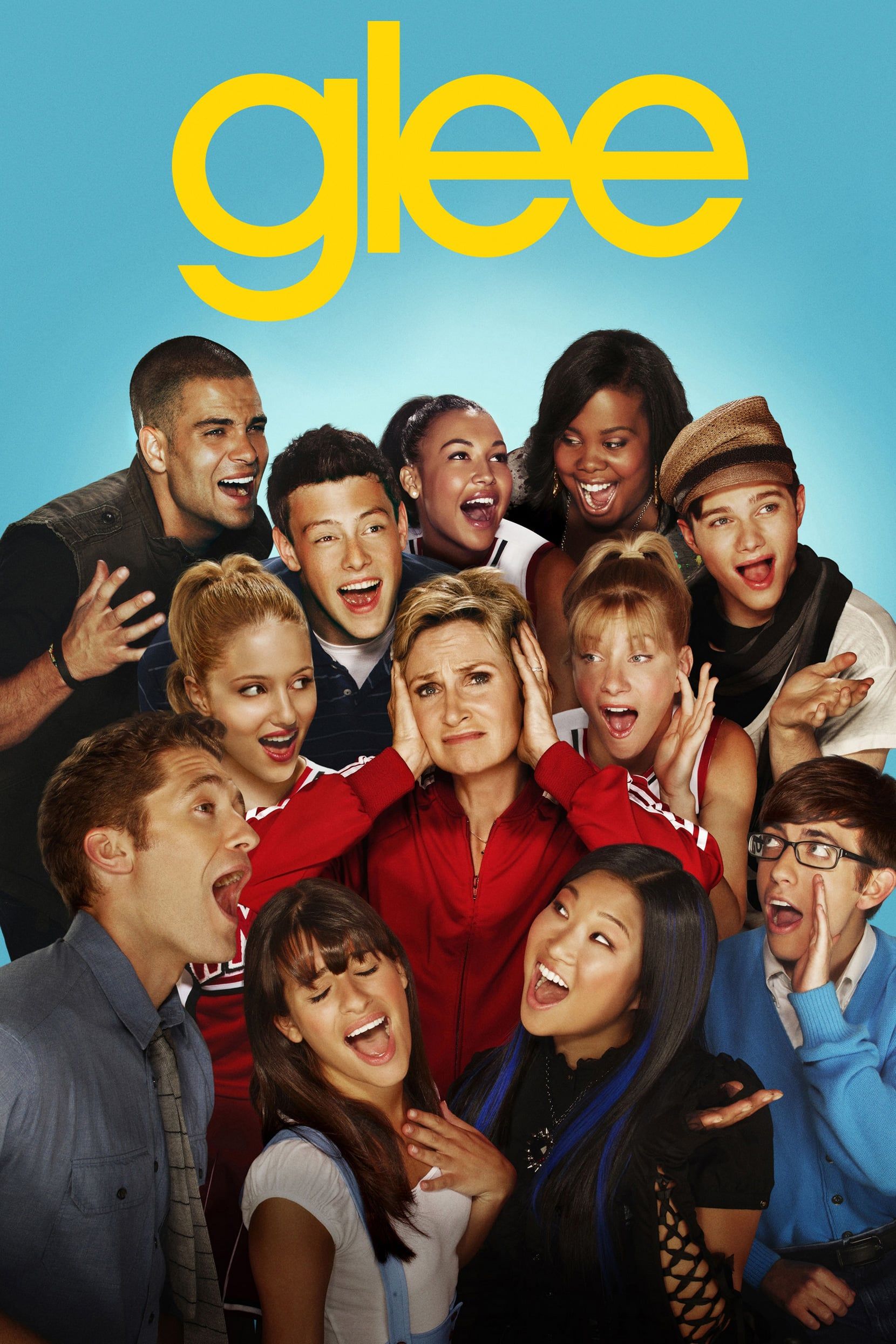 Glee was easily one of the world's biggest hits at the time of its release, ushering in a new craze and appeal for musical comedies that could be relatable and marketable if done correctly. Spanning six seasons on Fox, Glee revolved around a high school's show choir club known as the Glee Club. The equally musical, over-the-top, and hard-hitting series was memorable for its plethora of memorable solo and duet performances that managed to become chart-topping successes for some.
It is hard to deny the impact Glee has had on streaming television and musical comedies as a whole, as the show has gone on to produce some of the genre's biggest voices since its release. The show also launched the careers of its highly memorable cast of eccentric characters, spawned a dedicated "Gleek" fan base and has continued to become an important facet of television.
Stream on Disney+
Related:Glee: The 10 Greatest Characters, Ranked
7
Nip/Tuck (2009) – 74%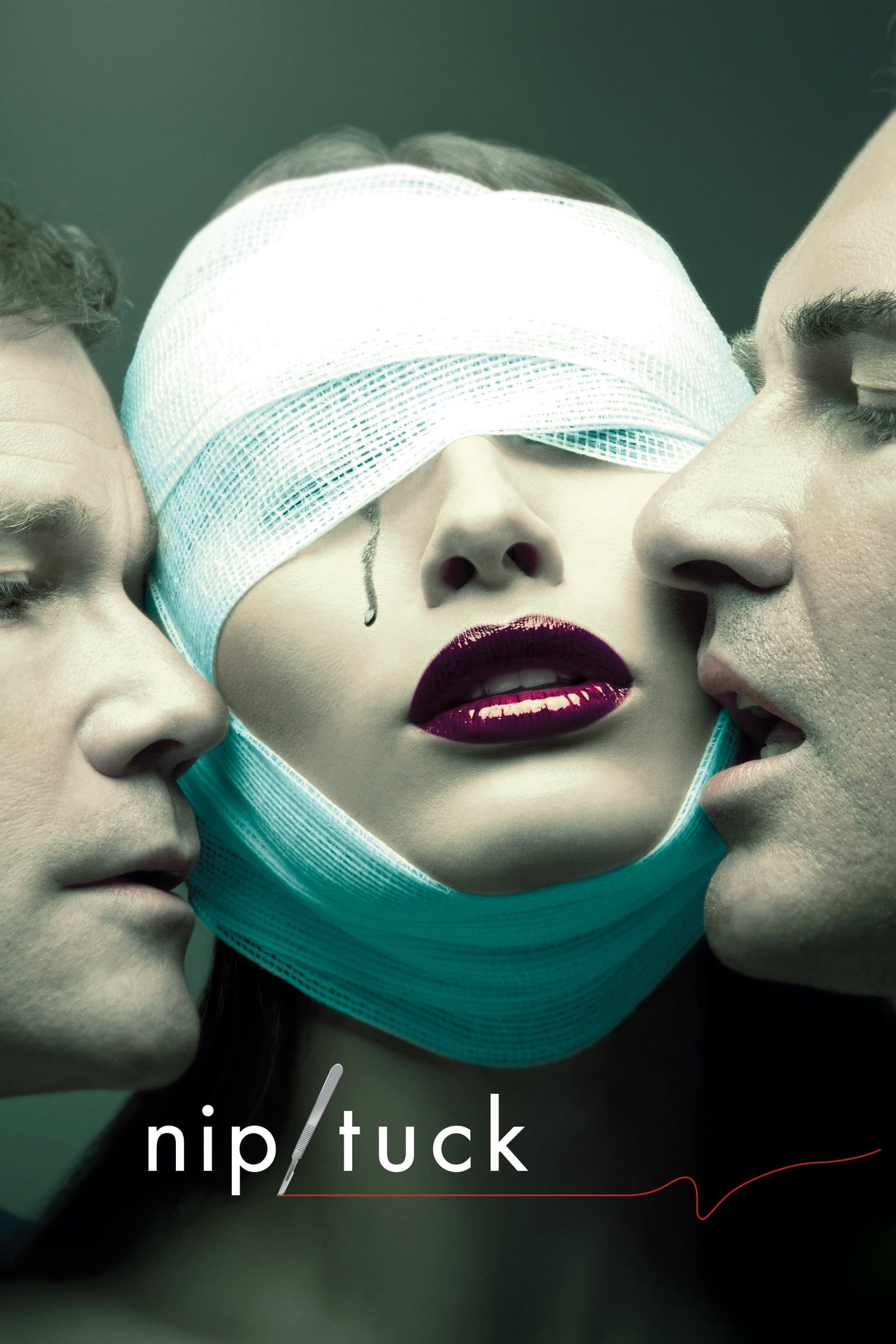 Release Date

July 22, 2003

Cast

Dylan Walsh, Julian McMahon, Joely Richardson, John Hensley, Roma Maffia, Kelly Carlson

Genres

Drama
While Popular was the show that got Ryan Murphy a proper foot in the television landscape, his hit show Nip/Tuck was the catalyst to his soon-to-be dominance in the television landscape.
Nip/Tuck centered on McNamara/Troy, a controversial plastic surgery center run by doctors Sean McNamara (Dylan Walsh) and Christian Troy (Julian McMahon). The series was noteworthy for its inclusion and depiction of varying plastic surgery stories within each episode, while the two professionals also tended to their personal struggles. The show ran for six seasons and averaged at least 3 million viewers total during its first four seasons on FX. The show was praised by critics and fans as well, earning Murphy a coveted Golden Globe when the series won the Best Television Series – Drama category in 2005.
Stream on Hulu
6
American Horror Story (2011-Present) – 76%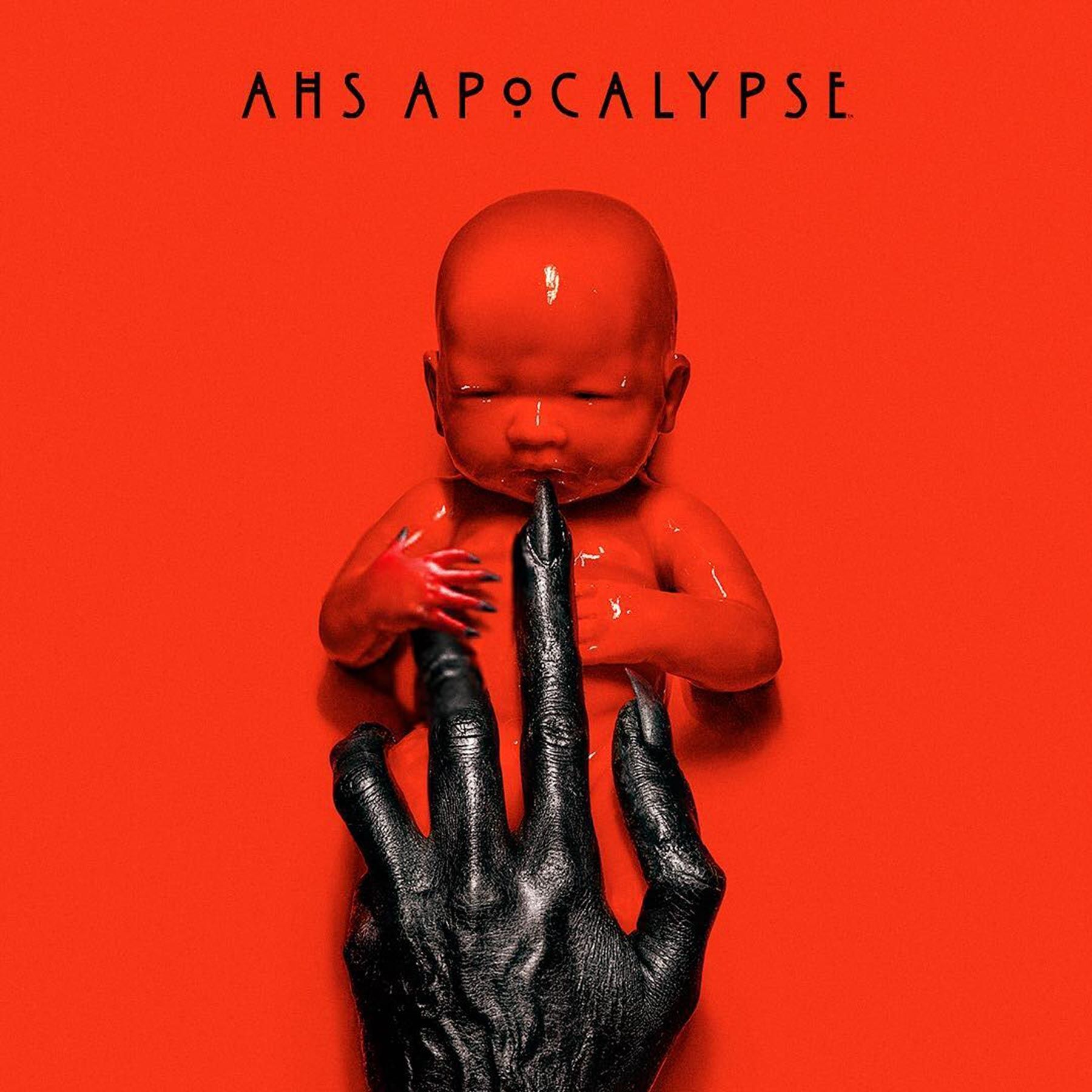 Release Date

October 5, 2011

Cast

Sarah Paulson, leslie grossman, Lily Rabe

Genres

Drama, Horror
A show forever iconic within the realm of anthology and horror, American Horror Story is one of Ryan Murphy's biggest shows to date. The highly respected series has gone on to produce 11 complete seasons, with a 12th currently airing, since it first premiered with the fan-named Murder House in 2011. The show helped revolutionize the anthology appeal to television shows, as it featured a new story revolving around common horror elements and tropes within its season. Despite the change in premise, the show also boasts a hearty supply of recurring performers, including Sarah Paulson, Angela Bassett, Evan Peters and Lily Rabe.
American Horror Story offers an intricately woven universe that is sure to excite fans of the series, even despite the show's rocky trajectory during its latest seasons.
Stream on Hulu
5
Scream Queens (2015-2016) – 77%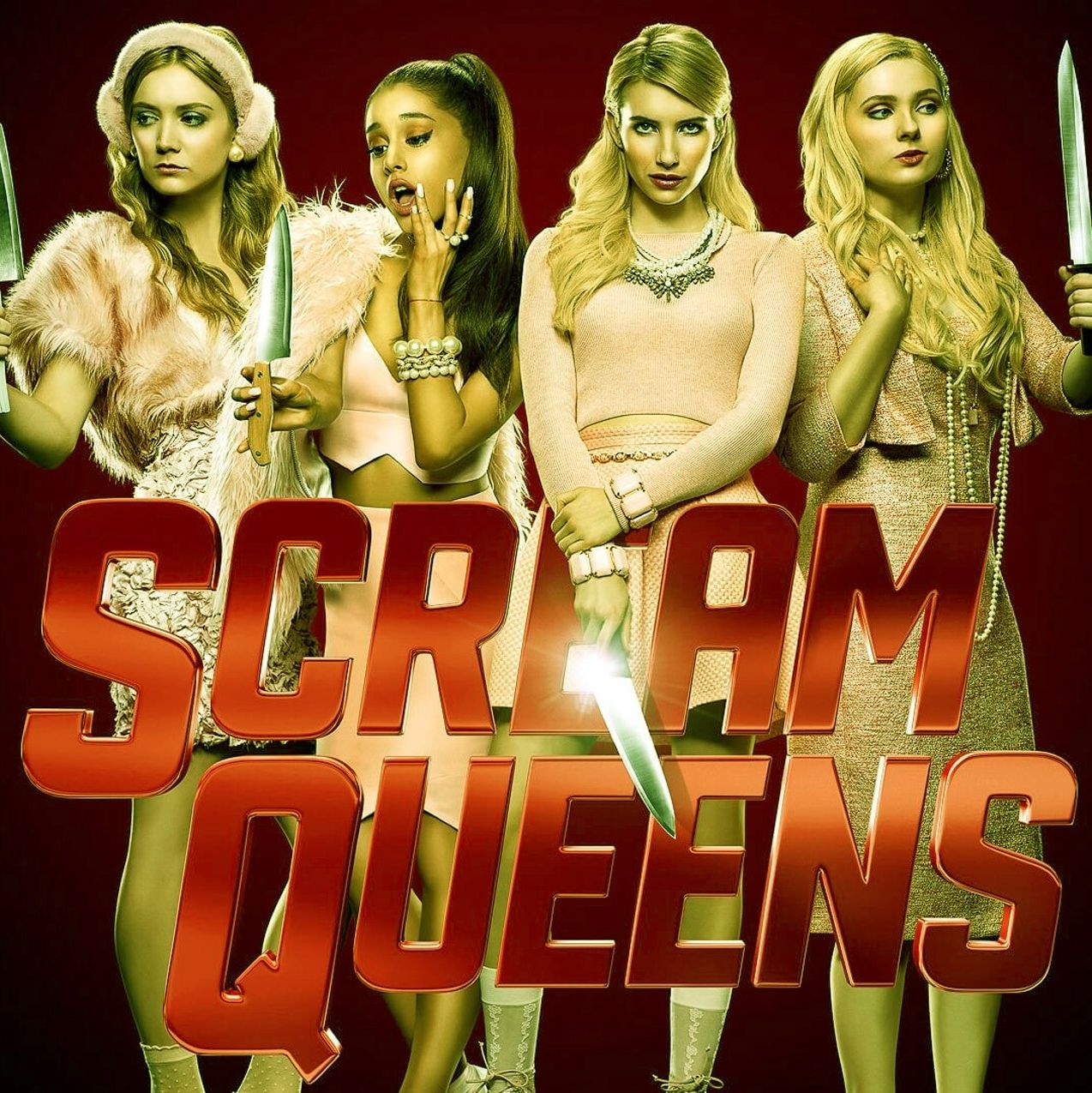 Another one of Ryan Murphy's cult-classic shows with a dedicated fanbase is the short-lived Scream Queens. The show premiered in 2015 on Fox and centered around a masked Red Devil murderer terrorizing the members of the Kappa Kappa Tau sorority at Wallace University during its first season. The series saw leading performances from some of Murphy's frequent collaborators in Billie Lourd and Emma Roberts, as well as horror icons like Jamie Lee Curtis and KeKe Palmer.
Scream Queens offered fans of Murphy's charismatic campiness and charm a wonderful showcase of these elements on screen. The show paid homage to classic horror elements, including a recreation of the famed scene from Psycho by Curtis's character, and exuberated the lovely comedy associated with Murphy's brand.
It is not surprising how commonly the idea of Scream Queens returning has been brought up. But with Ryan Murphy continuously hinting at the show's return every day, the long-awaited series can hopefully be back on viewers screens soon.
Stream on Hulu
4
9-1-1 (2018-Present) – 81%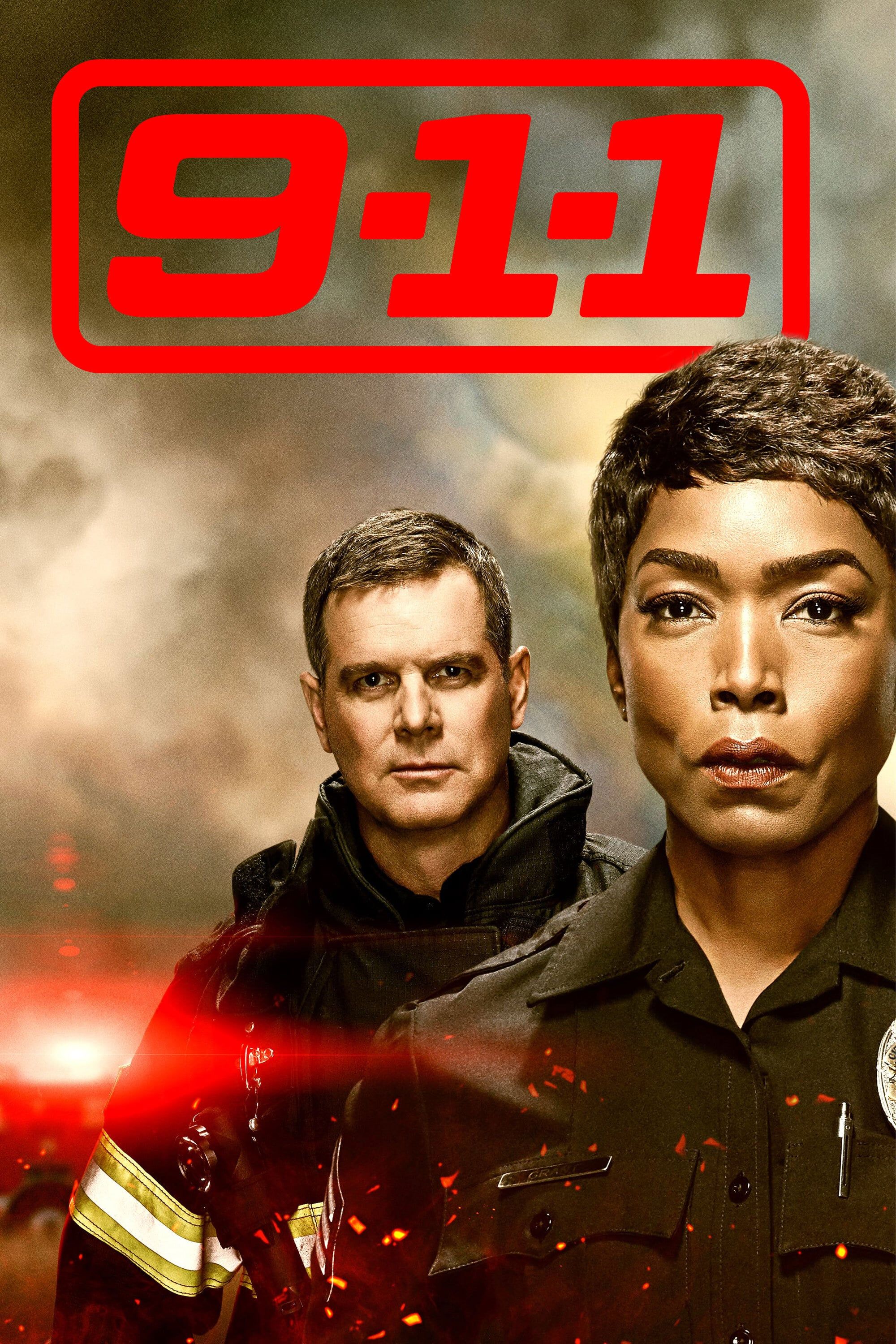 Release Date

January 3, 2018

Cast

Peter Krause, Angela Bassett, Kenneth Choi, Aisha Hinds, Jennifer Love Hewitt, Rockmond Dunbar

Genres

Drama
Ryan Murphy partnered with Brad Falchuk and Tim Minear to create 9-1-1, another procedural drama series under Murphy's catalog of memorable works. The series centers on the personal lives of forest responders within Los Angeles, as the crew of firefighters, police officers, paramedics and dispatchers face personal struggles along with protecting the citizens of LA.
9-1-1 proved to be a steady success for Murphy and Fox during its first six seasons, earning a 81% on Rotten Tomatoes and praise for its blend of intense drama and disasters. While the series has since been canceled by Fox after its sixth season, the show has managed to secure a spot in ABC's catalog of shows for its upcoming seventh season.
Stream on Hulu
3
American Crime Story (2016-Present) – 84%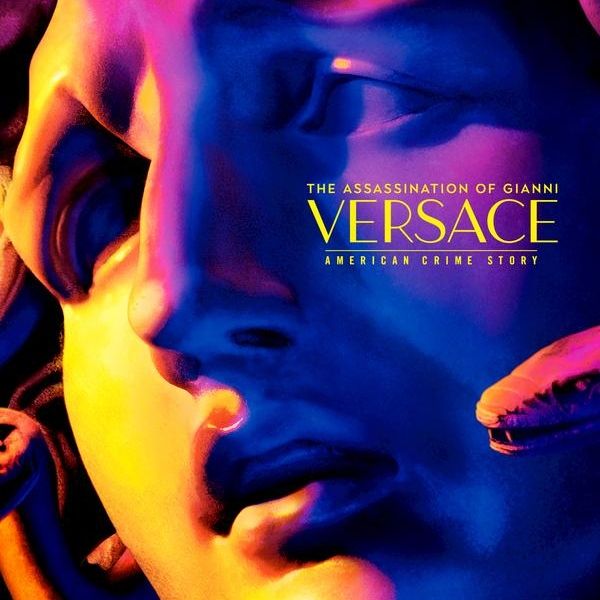 Release Date

February 2, 2016

Cast

Sarah Paulson, Annaleigh Ashford, Margo Martindale, Edie Falco, Clive Owen

Genres

Crime
American Crime Story became a media franchise created by Ryan Murphy and Brad Falchuk after the development of American Crime Story by Scott Alexander and Larry Karaszewski. Murphy served as an executive producer for the series, which chronicles a new scandal or crime each season. From the infamous trial of O.J. Simpson to the assassination of Gianni Versace, the American Story moniker introduced viewers to the inner workings of American crimes in a highly regarded series among critics and audiences.
Stream on Hulu
2
Feud (2017) – 95%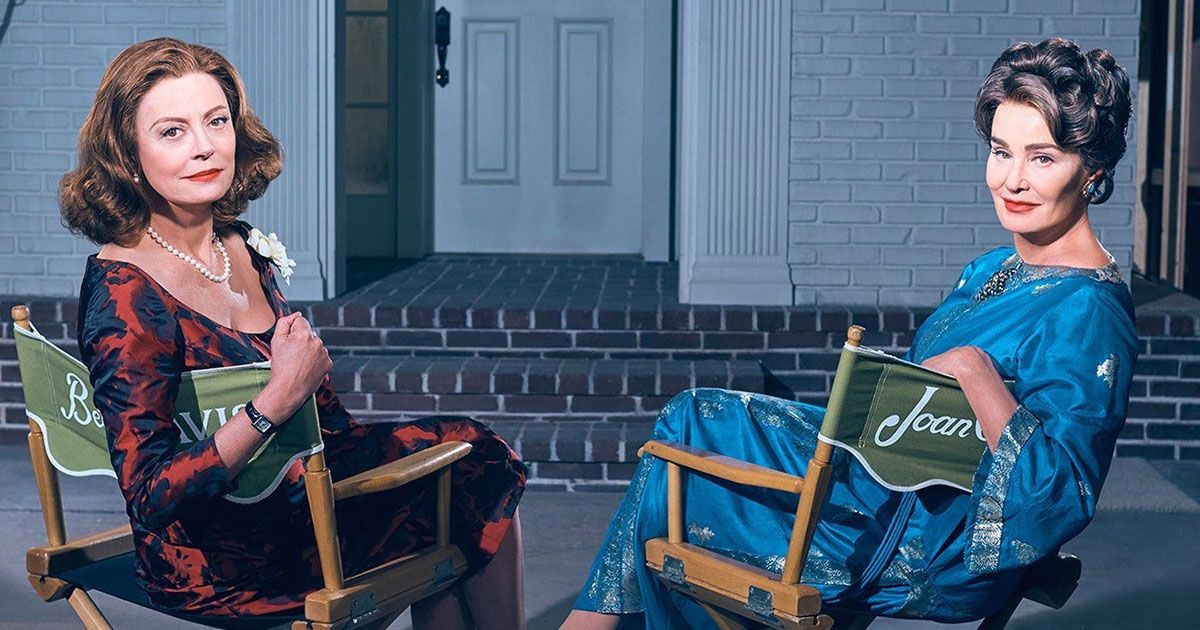 With only one season under its belt and another one soon to be released, Ryan Murphy's Feud is yet another anthology series from the creative filmmaker. The show is a gateway into the behind-the-scenes world of Hollywood, as the show chronicles infamous feuds that occurred within the entertainment industry.
For the show's first season, Jessica Lange and Susan Sarandon starred as Joan Crawford and Bette Davis, respectively, and focused on the two's tussles during the 1960s. Bette and Joan amassed critical acclaim, with a 95% on Rotten Tomatoes and praise for the leading performances. The show has been another highlight of Murphy's extensive career, and fans are eagerly awaiting to see what Capote vs. The Swans delivers in season two.
Stream on Hulu
1
Pose (2018-2021) – 98%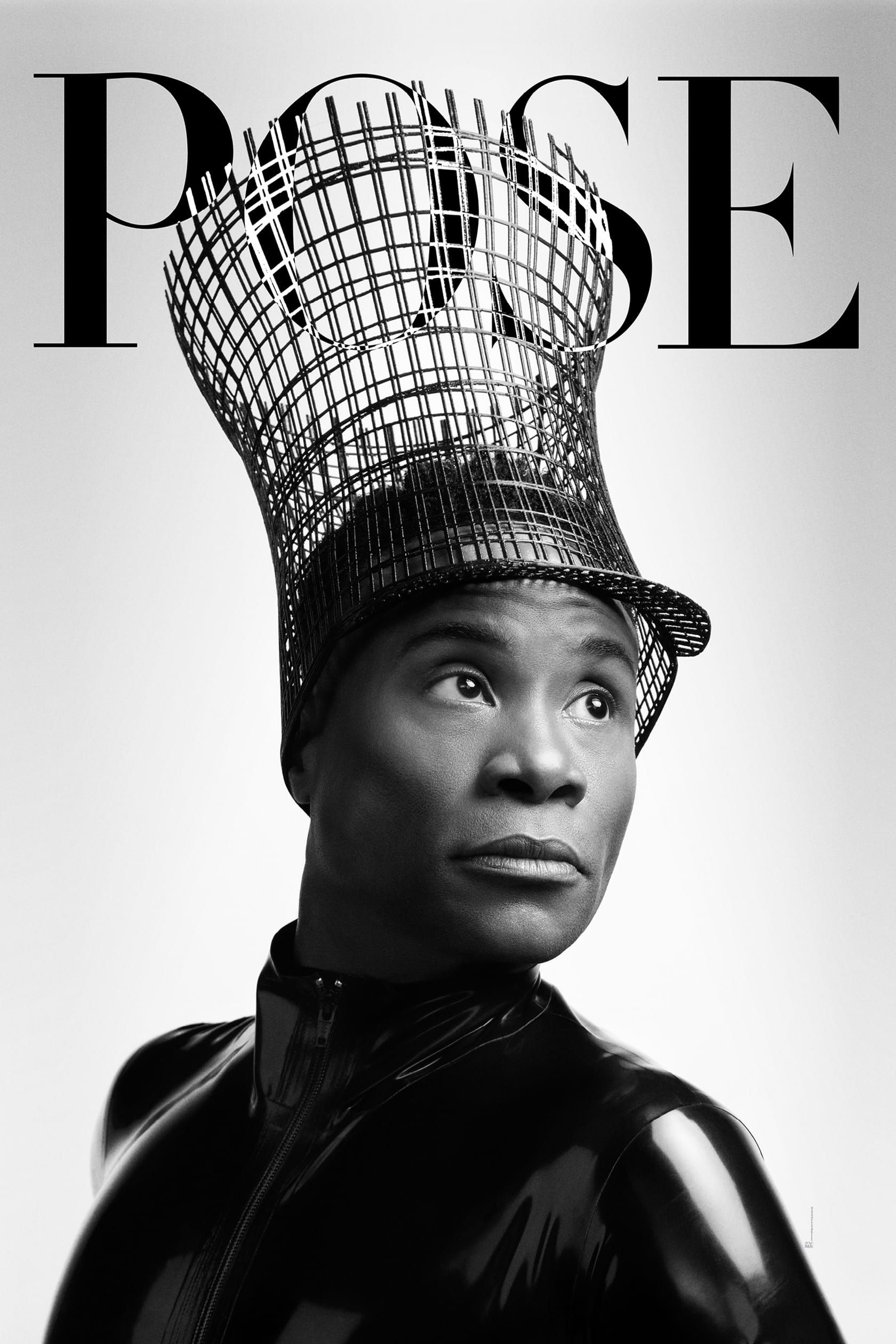 Release Date

November 30, 2017

Cast

Billy Porter

Genres

Drama
Created in part with Brad Falchuk and Steven Canals, Ryan Murphy's highest-rated show on Rotten Tomatoes was the three-season hit series Pose. Originally airing in 2018, Pose was an incredibly influential series depicting the communities residing within New York's ballroom scene in the 1980s and 1990s. The series was pivotal for its emotional portrayal of complexities centered around LGBTQIA+, Black, and Hispanic communities, as well as its inclusion of trans performers in leading and supporting roles.
Pose has cemented itself as one of the current generation's best shows to date, tackling challenging topics such as HIV/AIDS prevalent at the time. The show would also go on to help break barriers for its trans performers, leading Michaela Jaé Rodriguez to be the first trans lead to be nominated and eventually win the award for Outstanding Lead Actress in a Drama Performance.
Stream on Hulu