Early into his film and television career, Oliver Dench was encouraged to resist being too broad: "Do nothing."
"If you have an impulse, then squash it," he explains.
For some characters, the idea worked – a blank face can convey a multitude of emotions.
Now, however, "I'm at a stage where it's important not to feel stifled…make the crazy choice and do something interesting."
As the son of a hotel owner in "Hotel Portofino," Dench has plenty of storylines to mine. His Lucian Ainsworth has returned from World War I and could be suffering from PTSD. His father is a notorious gambler; his mother is desperately trying to make their Italian hotel an idyllic destination.
"I've led a much more fortunate life than Lucian," Dench says. "I did not fight in World War I, so there's already a massive jump of understanding that I couldn't realistically ever hope to empathize with. But sympathize? I absolutely can. That's sort of our job as actors. I just have to layer on the different things that Lucian is dealing with and try to make what I hope is somewhat interesting to watch."
Oliver Dench in "Hotel Paradiso." 
While the 30-year-old Dench originally aimed to be a Shakespearean actor, he realized it wasn't as viable as when his grandfather, the noted Shakespearean actor Jeffrey Dench, was in his prime.
"I used to think the most legitimizing career would be where you would first play Romeo, then Troilus and Hamlet and then work your way to Lear…and then you die on stage. I had to let go of that some years ago because I felt like I was running out of time to play characters that meant something to me."
Adding film and television to the mix provided more opportunities – from a futuristic series like "Pandora" to the period charms of "Hotel Portofino."
"I let the directors and producers worry about what they're going to do and I just try to be as mindful as possible of what I'm doing," Dench says. "Hopefully that fits into what the people around me want."
"Portofino," which is shot in a villa in Croatia, has the added benefit of immersing its cast in the period. "It's a beautiful, beautiful villa and it's pretty much as you would expect it," Dench says. "When I've brought friends to go around any sets I've been working on, it's been kind of underwhelming but this is one of the only jobs I've ever done where anyone who has come to visit me has walked around and thought, 'Wow, it does look exactly like it's meant to."
Oliver Dench stars as Lucian Ainsworth in "Hotel Portofino." 
While the period helps Dench narrow his choices, "those aren't really the interesting things to me. More essential are interpersonal relationships and character. They transcend time, really. I know there are some really far out there things and characters that could only exist in sci-fi. But, in terms of the things I've done, I've always played humans."
While Dench did get to check off those Shakespearean characters (for example, he was in a one-man version of "Hamlet" as part of the Henley Fringe Festival), he has an eclectic range of characters on his resume. Most recently, he was in a Paris revival of "Cabaret," playing Cliff. Ironically, his great aunt, Dame Judi Dench, made one of her biggest splashes in the show. Following in her footsteps, however, is unlikely.
The Oscar-winner's career, he says, is "unbelievable. If I can have a career that's half as wonderful as that, I'd be very happy."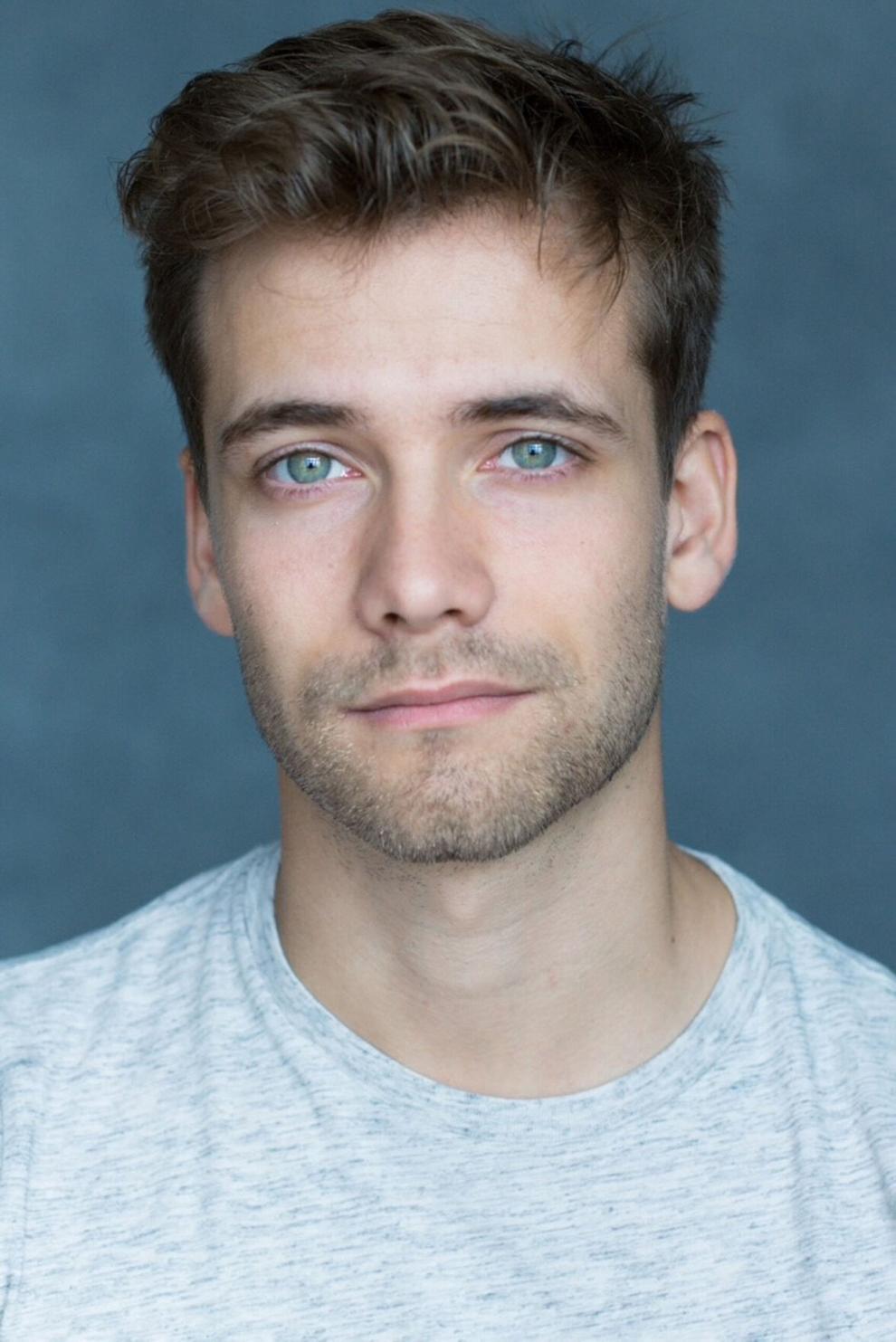 While shooting schedules limit what he can say yes to, Dench admits it's best to enjoy everything he's doing. "Portofino," for example, has incredible costumes. They're sometimes hot…they're woolen. When I first got into them, I thought, 'Oh my Lord, how do people ever wear these for their whole lives?' But the weird thing is you get used to it and, suddenly, it doesn't seem so hot."
Buildings, too, overwhelm. "Normally, I'm a big fan of much more modern buildings but when I went in the Alexander Nevsky Cathedral in Sofia…there was all this gorgeous copper and gold. I'm not a religious man, but I found it quite overwhelming."
Likewise, a career in entertainment. As a child, he thought about a future as a marine biologist, then a chef.
"But when I did the tiniest amount of work experience (in a kitchen), I found I was completely ineffectual. I found I really wanted to be an actor. I was very lucky to have the family that I do. Through my granddad, I was exposed to love Shakespeare and, because of that, I had an interest in the text. It made me want to act because I thought it was so beautiful and amazing."
"Hotel Portofino" returns Oct. 15 on PBS. It can also be streamed on PBS Masterpiece Prime Video Channel and PBS Passport. 
 Bruce Miller is editor of the Sioux City Journal.