ARLINGTON, Texas — José Altuve has played in 101 playoff games. He's homered in 24 of those games (and 26 times total). He's been on the field, playing second base, for two World Series final outs that gave the Astros their first and second championships. Despite all his postseason mileage, and against all of his magical – sometimes even controversial – October moments, a new personal favorite rose to the top of Altuve's list:
Game 5 of the 2023 American League Championship Series. 
The Astros trailed the Rangers by two runs in the top of the ninth. Adolis García had just given the Rangers the lead with a thunderous three-run blast. Benches and bullpens had also just emptied after Bryan Abreu hit García with a pitch (more on that later). Friday was about how Altuve, the indescribably talented Altuve, never seems to run out of producing big moments. 
With two runners on and no outs against Rangers closer José Leclerc, Altuve parked a three-run home run just above the outstretched arm of Evan Carter in left field. Altuve's teammates spilled onto the field, some jumping over the dugout railing, others wildly waving their arms and completely losing their minds. Alex Bregman said he lost his voice by screaming so much. Nobody could explain why or how the longest-tenured Astro can, time and again, meet the moment. 
In this one, his dramatic three-run home run delivered Houston a stunning 5-4 win over the Rangers on Friday night at Globe Life Field. The Astros clawed all the way back from an 0-2 series deficit to a 3-2 ALCS lead. 
"You don't use the word 'expect,' but you anticipate something great happening," Justin Verlander said of Altuve. "And more often than not, he just seems to deliver."
Late-inning theatrics made Friday perhaps the most electric game in Houston's seven-year dynasty since another Game 5 — versus the Dodgers in the 2017 World Series, which was also flipped by an Altuve home run. So, forgive the 33-year-old baseball wonder if his latest feat was his favorite.
"I got to say this one," Altuve said afterward of his top playoff moment. "Because it just happened and I still have the emotions, the adrenaline in me. Yeah, it was a cool moment, and because we ended up winning."
Winning is all that has ever mattered to Altuve and these no-quit Astros. But García, the Rangers' talented outfielder and team-appointed hype man, tried his best to ruin their plans. 
The momentum of Game 5 finally shifted in Texas' favor in the sixth inning, as García lofted a go-ahead three-run home run to left field. García instantly turned to his dugout as he slow-walked to first base. He shouted at his teammates, slammed his bat on the ground with authority, and only then did he start his trot around the bases. He'd just given his club a 4-2 lead in the sixth inning — the Rangers' first since Game 2.
"We're in the postseason, you know," García said of his celebration. "It's the moment. You hit a ball like that, you're going to celebrate. It's where we're at right now."
In García's next at-bat, Abreu drilled him near the shoulder with a 99-mph fastball. While Abreu later asserted he did not hit García on purpose, the slugger and the umpiring crew believed differently. 
"I don't think anybody is mad about him pimping a homer," Verlander said. "It was the biggest homer in his career, quite honestly."
Once García was plunked, he immediately pointed a finger in Astros catcher Martín Maldonado's face. The Houston backstop shook his head while García kept jawing at him. In the backdrop of the diamond, both benches and bullpens emptied. Chaos ensued as the two playoff rosters congregated in a heap at home plate. García was eventually steered off the field with the help of Astros slugger Yordan Álvarez. 
"I think every hitter would react the same way after a homer," Maldonado said. "But in that situation, we're down two [runs], there's a chance to come back in one of the most important games of the series. So I would say, we weren't trying to hit nobody."
Abreu echoed that sentiment himself.
"Probably in the heat of the game he overreacted a little bit," he said of García. "That wasn't something I was trying to do. My plan for him was to get the pitch up and in and the slider down and away. And I just missed the pitch. … 
"I'm the kind of guy that I don't care about celebration. That was a big, big moment, big spot for him. He hit a homer, he got a chance to celebrate and do whatever he wants."
In the aftermath of the HBP, Abreu, García and Astros skipper Dusty Baker were all ejected, as the umpires decided Abreu hit García with intent. Baker was livid with that ruling and put up a long argument, including a violent throwaway of his own cap, before settling back down in his usual spot on the bench, apparently refusing to accept his own ejection. 
Following a 12-minute delay in the action, Baker was forced by home plate umpire Marvin Hudson to leave his post in the dugout. Baker eventually retreated.
"It didn't make any sense to me," Baker later said of Abreu's ejection. "Nobody likes to get hit. But you're not going to add runs in the ninth inning in the playoffs when we're trying to win a game. I mean, how do you prove intent? That's what I don't understand. And I haven't been that mad in a long time. And I don't usually get mad about nothing."
Verlander added: "In that spot I don't know how those six guys got together and determined that they were sure it was intentional. Because I think from a baseball perspective, it surely was not."
Altuve and the Astros fighting back in the ninth inning made Baker's tantrum worth it. Afterward, multiple Astros players, including Ryan Pressly, admitted the benches-clearing incident fired up the team. 
Pressly closed out the ninth, but not before allowing the first two Texas batters to reach safely and garnering a couple of loud outs. The Rangers threatened to come back until the very last pitch. Pressly pounded his chest after getting Carter to whiff for the final out, his emotion encapsulating just how important and momentum-shifting this win was for Houston, a victory that wouldn't be possible without Altuve's heroics.
"He's the best athlete I've ever seen," Bregman said of his future Hall of Fame teammate. "Slow heartbeat, confidence in himself. The game's slow for him. He's just incredible."
The long and dramatic final innings were in stark contrast to the first half of the game.
All evening, Verlander challenged the Rangers with his four-seam fastball. Out of his 82 total pitches, 52 of them were heaters. And Texas only swung and missed at his fastball five times. But still, he kept shoving. It was a change of strategy for Verlander, who only threw the fastball 47% of the time in Game 1 of the ALCS. The veteran had hoped the pitch would serve him well. It eventually led to his demise, though, in his third encounter with García, who pounded a 95 mph offering into the seats in left.
García's ensuing antics might have come back to hurt his team, however. Certainly, his blowup at Maldonado only served as motivation for the Astros leading up to their final turn at-bat. The benches clearing also allowed Texas closer José Leclerc to get cold. Leclerc entered for the third out of the eighth inning following a two-out double from Kyle Tucker off Aroldis Chapman, and then was forced to wait through a lengthy delay as the benches cleared amid García's emotions running high. Rangers manager Bruce Bochy said he was sure Leclerc's effectiveness was impacted by the break.
"I was concerned about that delay. I really was," Bochy said. "It was a long one. It was taking too long, to be honest. The whole thing is a bunch of crap, to be honest, what happened there. Who knows what intentions are, but it's not the first time it's happened."
Ultimately, the Rangers wasted another solid outing from starter Jordan Montgomery, who took a no-decision after allowing two earned runs across 5.1 innings. Montgomery owns a 2.38 ERA through his four starts this October. He's surrendered two or fewer runs three times. But in order for Montgomery to pitch again this year, the Rangers will have to advance to the World Series.
Alas, it's the Astros who are one win away from their third consecutive appearance in the Fall Classic. This all-Texas rivalry gained new blood in Game 5, and it's still far from over. The Astros have struggled to win at home all year, and the Rangers will have surging right-hander Nathan Eovaldi going Sunday in Game 6 against struggling lefty Framber Valdez (FS1, 8:03 p.m. ET). 
Houston now has two chances to win at Minute Maid Park, but if the past five games have taught us anything, it's that this is still anyone's series.
Deesha Thosar is an MLB writer for FOX Sports. She previously covered the Mets as a beat reporter for the New York Daily News. The daughter of Indian immigrants, Deesha grew up on Long Island and now lives in Queens. Follow her on Twitter at @DeeshaThosar. 
Flippin' Bats:
---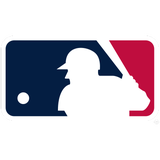 Get more from Major League Baseball Follow your favorites to get information about games, news and more
---