Britney Spears is one of the most iconic pop stars of the '90s who has gone on to sell over 100 million records across the globe. She first joined the entertainment industry with a role on The All-New Mickey Mouse Clubhouse in 1992 and also appeared on the show Star Search that same year. The show was canceled in 1995, and Britney tried to return to a normal life, but she continued to pursue a career in music.
Her debut album ...Baby One More Time, was released in 1999 and helped her rise to fame, selling over ten million copies in one year. Since then, Spears has been referred to as the "Princess of Pop" and has countless awards and nominations on her credits. She has five studio albums, 3 EPs, and 50 singles, along with several movie roles and television appearances.
With how many popular songs Spears has had over the decades, it's no wonder they've been featured in so many different types of media. Here are the top 15 Britney Spears needle drops in movies and TV, ranked.
15
"Womanizer" – The Hills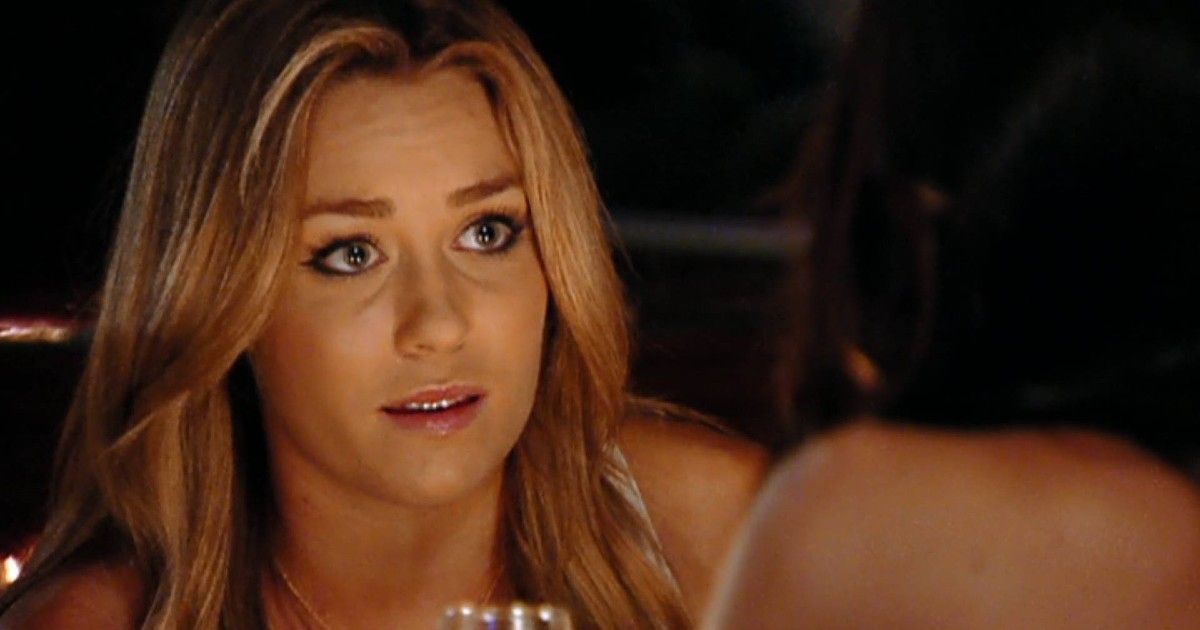 The Hills is an early 2000s spin-off of the reality series Laguna Beach, where cameras followed the drama-filled life of original cast member Lauren Conrad as she and her friends navigate the fashion industry in Los Angeles. The show ran from 2006 to 2010 and featured stars like Heidi Montag, Spencer Pratt, and Brody Jenner. One of the series' biggest plot lines followed the conflict between Lauren and Heidi's friendship that crumbled after the latter started dating Pratt in 2007.
It's no surprise The Hills featured several songs from pop-icon Britney Spears, including "Womanizer" in Season 4, Episode 8, "Don't Act Innocent," when Lauren arrives at FIDM. The show also used "Circus" in the episode "Dream Boy, Dream Job" in Season 4 and "I'm a Slave 4U" in the episode "With Friends Like These…" in Season 2.
14
"(You Drive Me) Crazy" – Impulse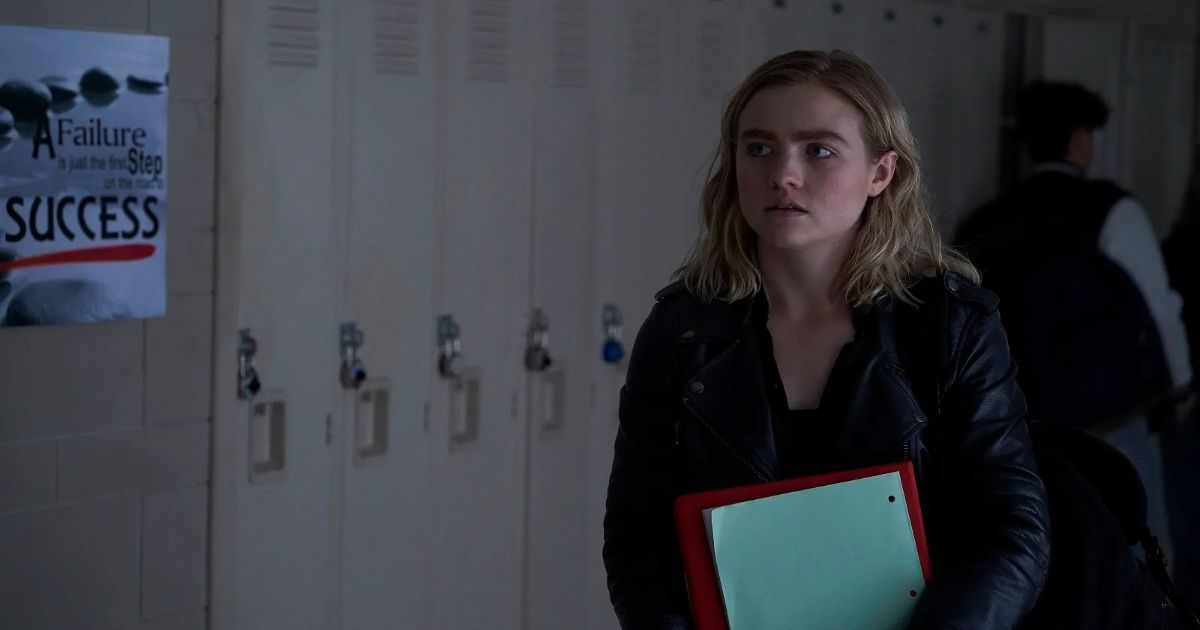 The YouTube science fiction series Impulse is based on Steven Gould's novel of the same name from the Jumper series. The show follows 16-year-old Henrietta, an introverted teen struggling to fit in at her new school. She has a cold exterior that makes it hard for her to make friends, and things only get more complicated when she discovers she has the power to teleport. Her new ability develops during a traumatic encounter with her classmate, Clay, and incorporates heavy topics like sexual assault and loss.
Season 2, Episode 7 of Impulse titled "The End of the World" features the Britney Spears song "(You Drive Me) Crazy." This episode follows Henrietta and Jenna as the two attend prom, and Jenna ends up making some heavy realizations about herself.
13
"Soda Pop" – Pokémon: The First Movie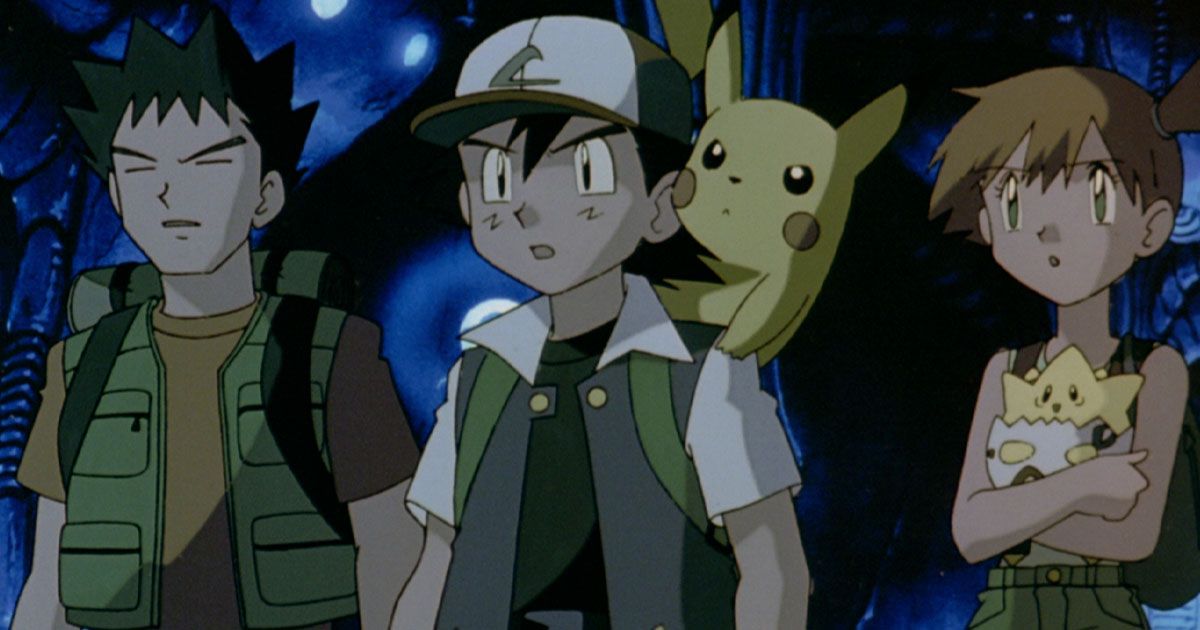 Another Britney Spears needle drop is in the end credits for Pokémon: The First Movie. This anime film debuted in 1998 and follows as Ash, Pikachu, Brock, and Misty face off against a Pokémon known as Mewtwo. This specific Pokémon is developed by scientists from some of the rarest Mew DNA. It's a classic for 90s kids and even features the short titled "Pikachu's Vacation," a cute addition to the movie where Pikachu and others spend their summer vacation at Pokémon Island.
While the song "Soda Pop" is only featured in the film's credits and soundtrack, it's a testament to pop music's influence on cinema during the end of the decade. The soundtrack featured songs from Spears, NSYNC, Christina Aguilera, and several other pop stars from this time.
12
"(Drop Dead) Beautiful" – Teen Spirit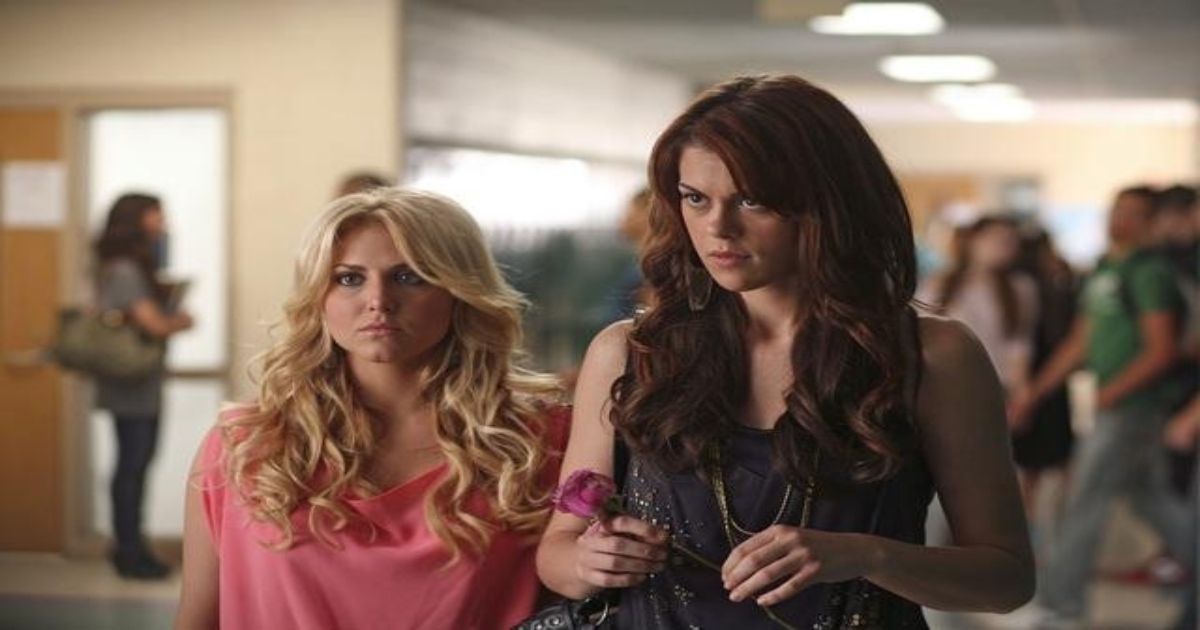 The 2011 TV movie Teen Spirit stars Lindsey Shaw and Cassie Scerbo as two very different high school students connected by a strange series of events. The plot shows Amber (Scerbo), a snobby senior who gets electrocuted and dies during her prom just after being named the prom queen. She arrives in limbo only to learn that if she wants to get into heaven, she needs to transform the school's most unpopular student, Lisa (Shaw), into prom queen for the makeup prom in one week's time.
Related: Best Britney Spears Performances, Ranked
The Britney Spears song "(Drop Dead) Beautiful" plays during the movie's last scene at the school's second attempt for prom. This is where Carlita becomes angry she was not crowned prom queen and shuts off the music by pulling out all the electrical wires.
11
"Intimidated" – Jimmy Neutron: Boy Genius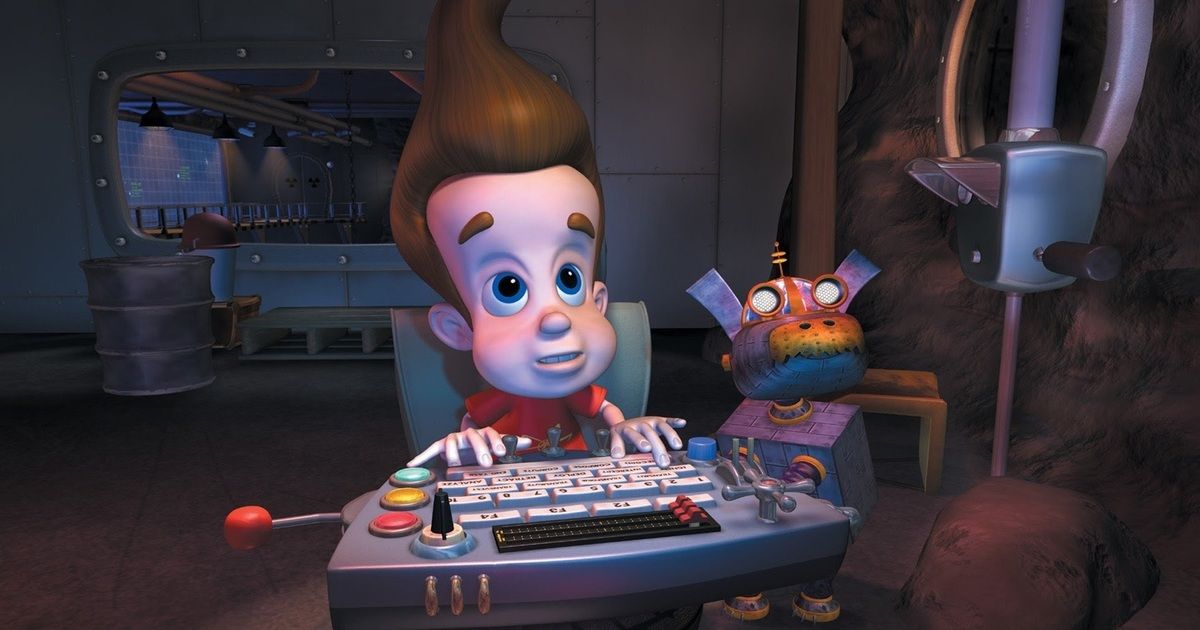 The 2001 animated Nickelodeon movie Jimmy Neutron: Boy Genius was the first time viewers were introduced to the title character, an eleven-year-old boy with genius-level intelligence. The plot shows Jimmy as he sneaks out of his house to spend the night at an amusement park, unaware that aliens from the planet Yolkus are abducting all the parents in town. This leads Jimmy and his friends, Carl and Sheen, on an adventure to rescue the parents and restore some sense of normalcy in their lives.
"Intimidated" by Britney Spears is one of several pop songs featured in Jimmy Neutron: Boy Genius and on the movie's soundtrack. The album is a collection of pop artists from the time and features Aaron Carter, 3LW, and Backstreet Boys alongside Spears.
10
"Thinkin' About You" – Superstar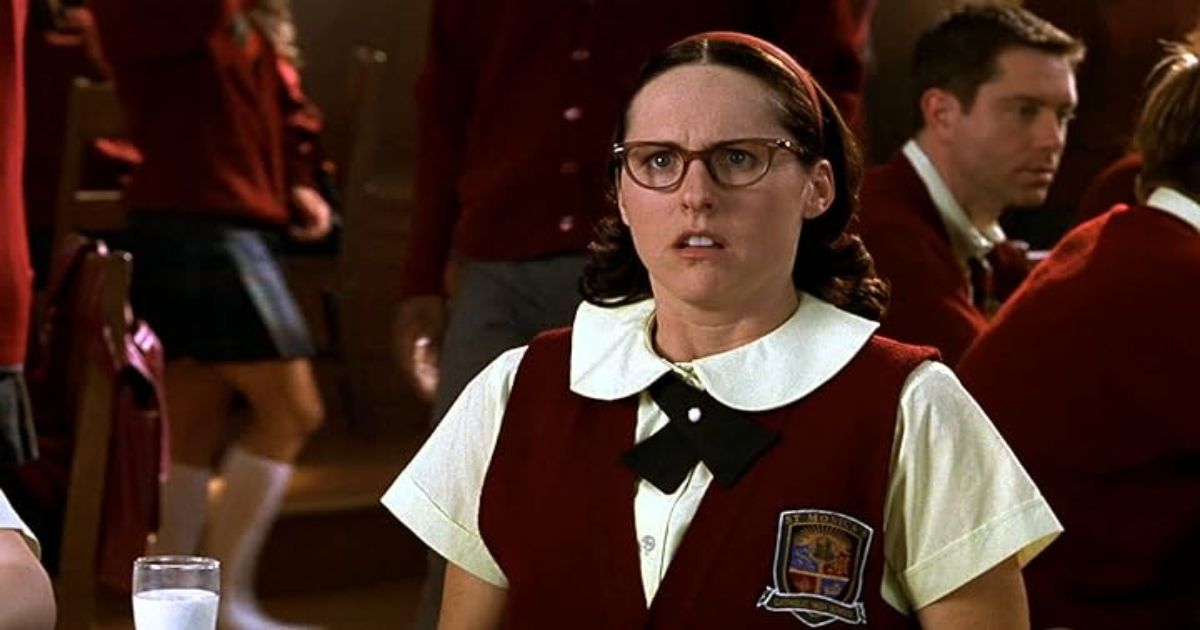 Superstar is a 1999 comedy movie spin-off of a Saturday Night Live character, Mary Katherine Gallagher. Molly Shannon stars as Mary, who's striving for two things: to win the affection of Sky Corrigan and to become a superstar. The film also stars Will Ferrell, Elaine Hendrix, and Harland Williams as supporting characters and fellow Catholic students at Mary's school. Despite the character's success on SNL, the film received negative feedback and holds a 32% on Rotten Tomatoes today.
Britney Spears's "Thinkin' About You" is heard in the background during a scene where Mary sits in the school's cafeteria and admires Sky. This inspires her to create a fully choreographed robot dance in her daydream that she ends up acting out in front of Sky in real time.
9
"I'm a Slave 4 U" – Bones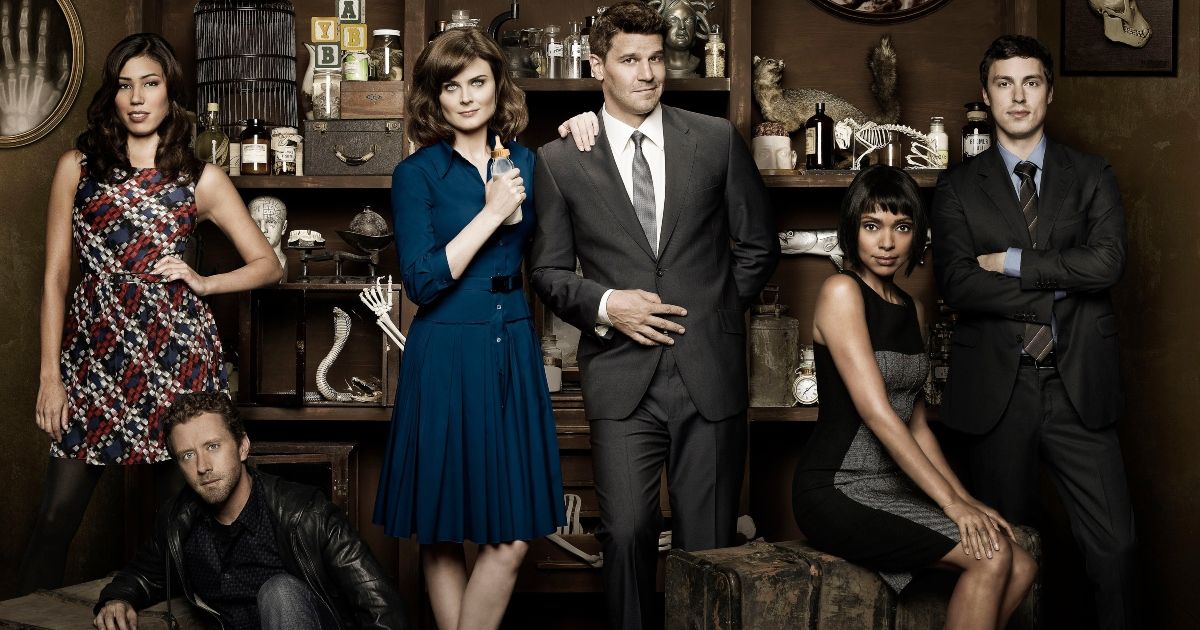 The crime drama series Bones ran for 12 seasons from 2005-2017, following forensic anthropologist Temperance "Bones" Brennan and FBI agent Seeley Booth as they work together to solve murders. The two specialize in examining bodies with advanced decomposition, often leaving just bones for them to work with. The cast featured Emily Deschanel and David Boreanaz in the main roles and also had numerous recurring appearances over the 12 years.
"I'm a Slave 4 U" is heard in Season 3, Episode 14 of Bones, titled "The Wannabe in the Weeds." This episode follows as Brennan and Booth work to solve the murder of an aspiring nightclub singer. There are several suspects with motives for the crime and a fan who becomes infatuated with Booth.
8
"(I Got That) Boom Boom" – White Chicks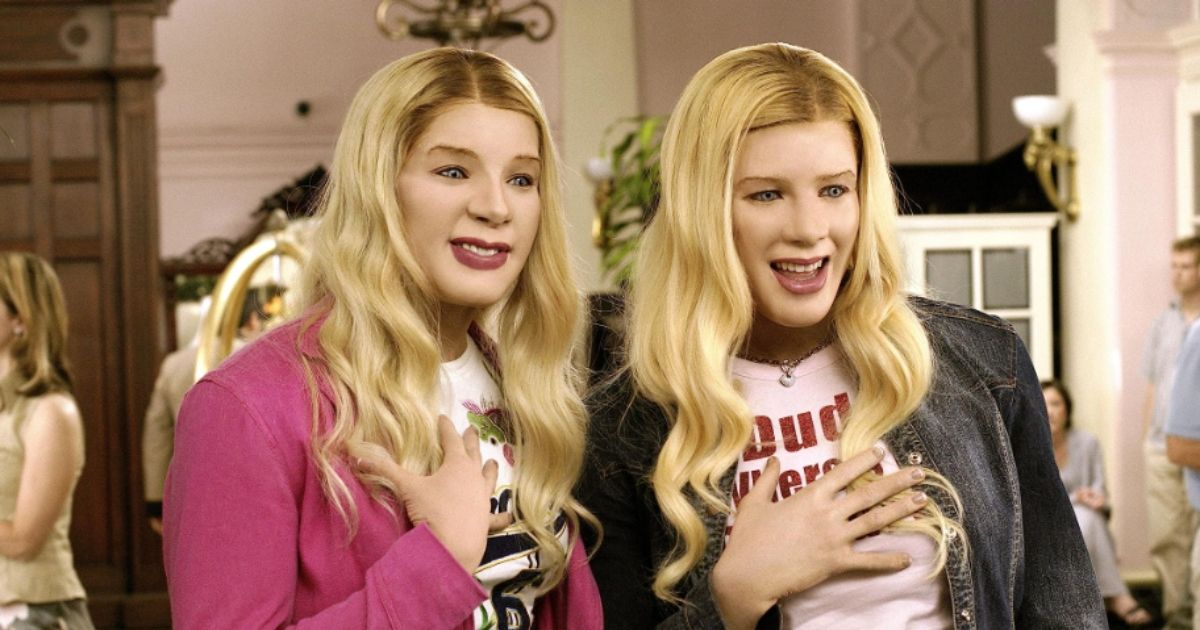 White Chicks is a 2004 comedy from Keenen Ivory Wayans starring Shawn Wayans and Marlon Wayans as brothers Kevin and Marcus Copeland, who are impersonating Tiffany and Brittany Wilson. The two Copelands are FBI agents meant to escort the Wilson sisters to the Hamptons, but things get derailed after a minor car accident. This causes the two brothers to disguise themselves as the Wilsons and attend a fashion event with their three best friends.
"(I Got That) Boom Boom" by Britney Spears can be heard during the iconic dance battle in White Chicks. This scene finds the brothers, Karen, Lisa, and Tori, at a nightclub when the Vandergeld sisters challenge them to a dance-off. The choreography is cringey and the perfect representation of early 2000s comedies.
7
"Beware" – Shameless
Showtime's Shameless is a comedy series that aired for 11 seasons from 2011-2021. The show stars William H. Macy as Frank Gallagher, a single father struggling to raise his family alongside his addiction issues. This leaves the oldest daughter, Fiona, to keep the household in line and care for the younger children. The series tackled sensitive, controversial topics with comedy and dysfunction, making it a thought-provoking watch.
Season 4, Episode 5 of Shameless, titled "There's the Rub," features the Britney Spears song "Beware." This episode shows Frank and Sammi as they try to help ease his liver issues and follows Fiona as she confronts Robbie at the dinner party.
6
"Boys (The Co-Ed Remix)" – Austin Powers in Goldmember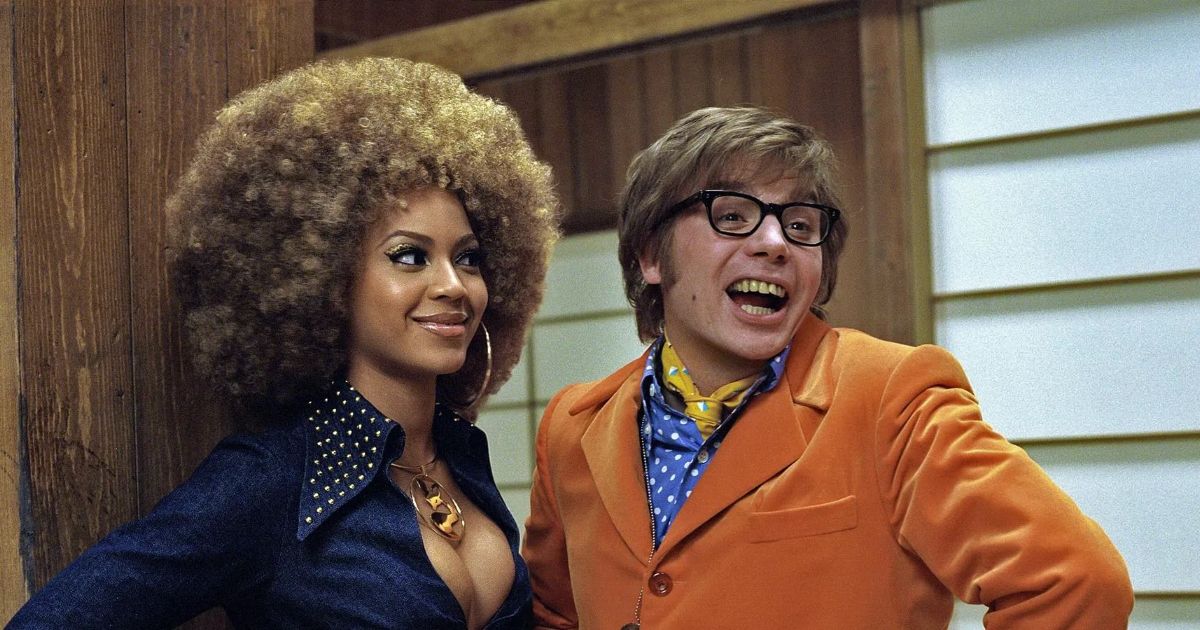 Austin Powers in Goldmember is a 2002 comedy starring Mike Myers as several different characters. This installment features time travel, where Austin visits 1975 in an attempt to save his father, Nigel Powers. He teams up with Foxxy Cleopatra, played by Beyoncé Knowles, and the two must stop Dr. Evil and Goldmember from completing their evil plan to take over the world.
Britney Spears' cameo in Austin Powers Goldmember is iconic and shows her on the set of a music video shoot for her song "Boys." It's the movie's opening credits scene where Austin enters the shoot, and the two have a dance battle. It ends with Austin using his mojo power to make her head explode, though she is seen again at the end of the movie talking to Mini-Me.
5
"Till the World Ends" – Girls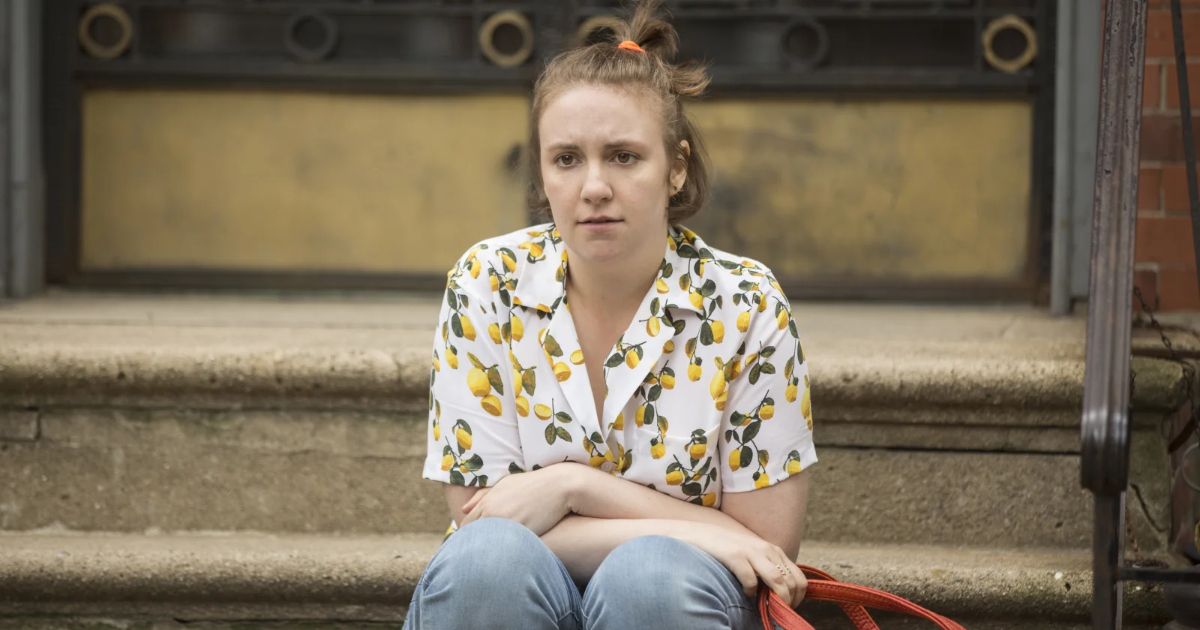 Lena Dunham's comedy series Girls was inspired by her personal life and follows Hannah Horvath as she navigates life in Brooklyn as a recent college grad and aspiring writer. It's a coming-of-age show that shows how messy life can be when you're trying to figure things out on your own, just surrounded by friends. The series stars Dunham as the main character, Hannah, as well as Allison Williams, Jemima Kirke, and Zosia Mamet as her close friend group.
The Britney Spears hit "Till the World Ends" is heard during "Welcome to the Bushwick (aka The Crackcident)" from Season 1, Episode 7. This chaotic episode follows the group as they attend a warehouse party in the city that Adam shows up to, and Shoshanna accidentally smokes crack, making the night difficult for everyone.
4
"I've Just Begun (Having My Fun)" – Bridesmaids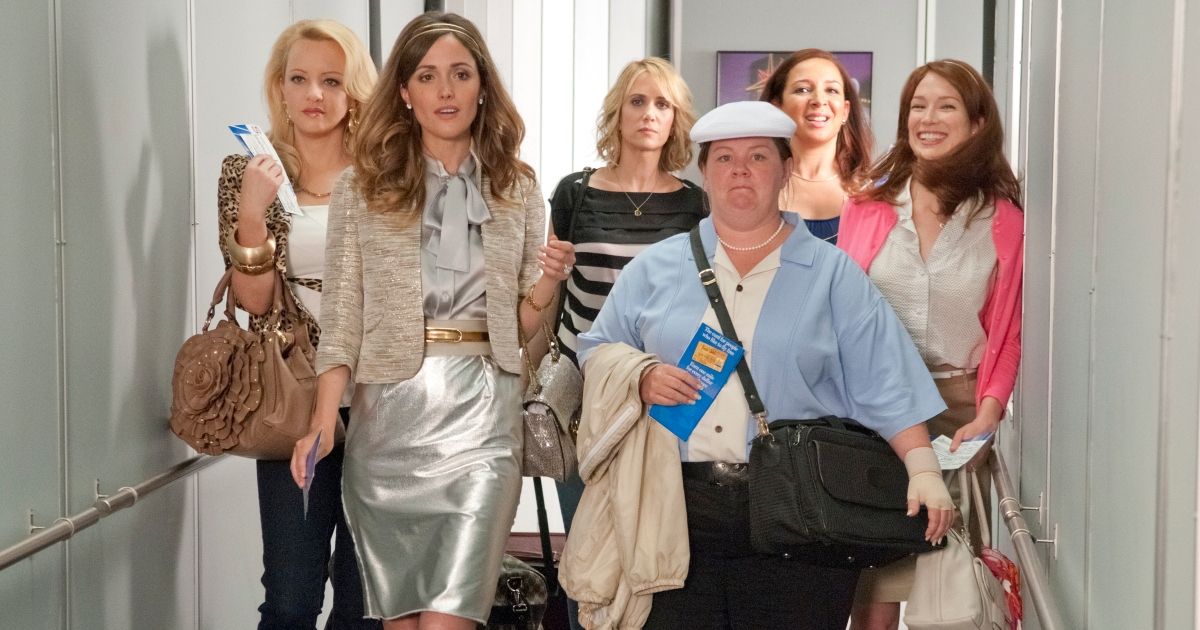 Bridesmaids is a 2011 comedy starring Kristen Wiig as Annie, a single woman in her thirties who's asked to be the maid of honor at her best friend Lillian's wedding. Annie accepts, leading her on an adventure to fulfill her duties as maid of honor, including meeting the bridesmaids, throwing a bachelorette party, and getting food poisoning at the bridal dress shop.
Related: 20 '90s Movies Every Kid Should See
The Britney Spears song "I've Just Begun (Having My Fun)" is heard twice during Bridesmaids. The first scene with the song is during the bachelorette party in Las Vegas, while the second is when Annie's outburst causes them to return to Wyoming.
3
"…Baby One More Time" – Supergirl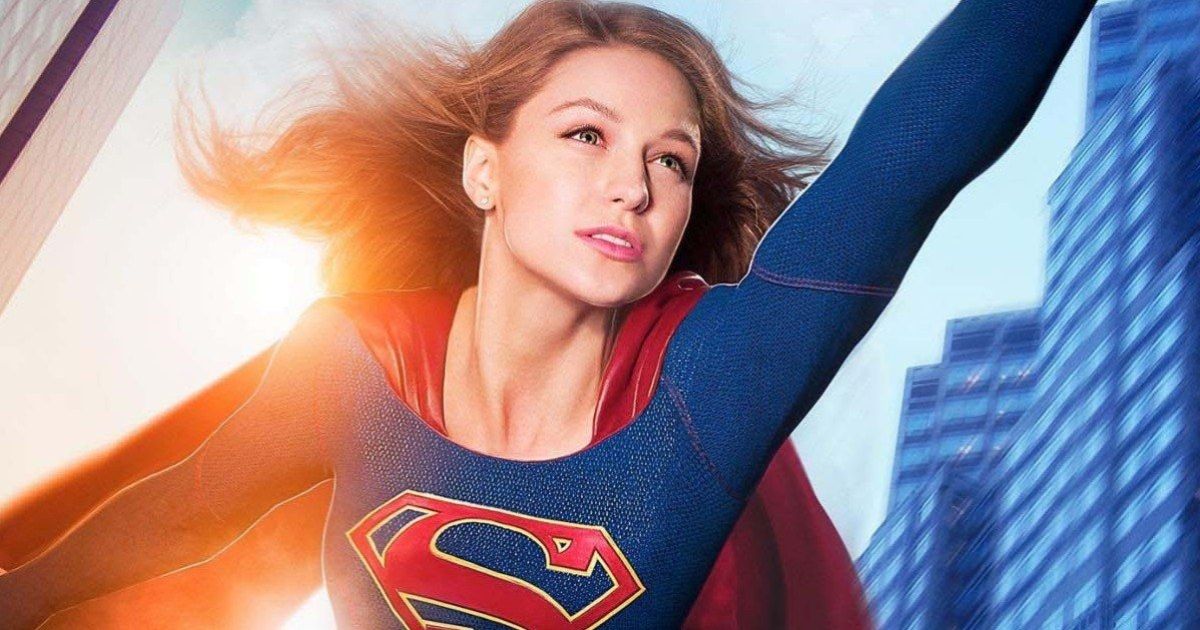 The superhero TV series Supergirl is based on the DC Comics character and stars Melissa Benoist as Kara/Supergirl. Kara is Superman's cousin and is from the planet Krypton. She was sent to Earth as a teenager and ended up living with a regular human family. Once she's an adult, she must come face to face with her powers when she's asked to help protect the city. The show ran for six seasons and totaled 126 episodes over a six-year run.
One of Britney Spears' biggest hits, "…Baby One More Time," is heard during Season 3, Episode 3 of Supergirl. This episode is titled "Far From the Tree," and the song plays while Kara is trying to distract the White Martians with the radio.
2
"(You Drive Me) Crazy" – Drive Me Crazy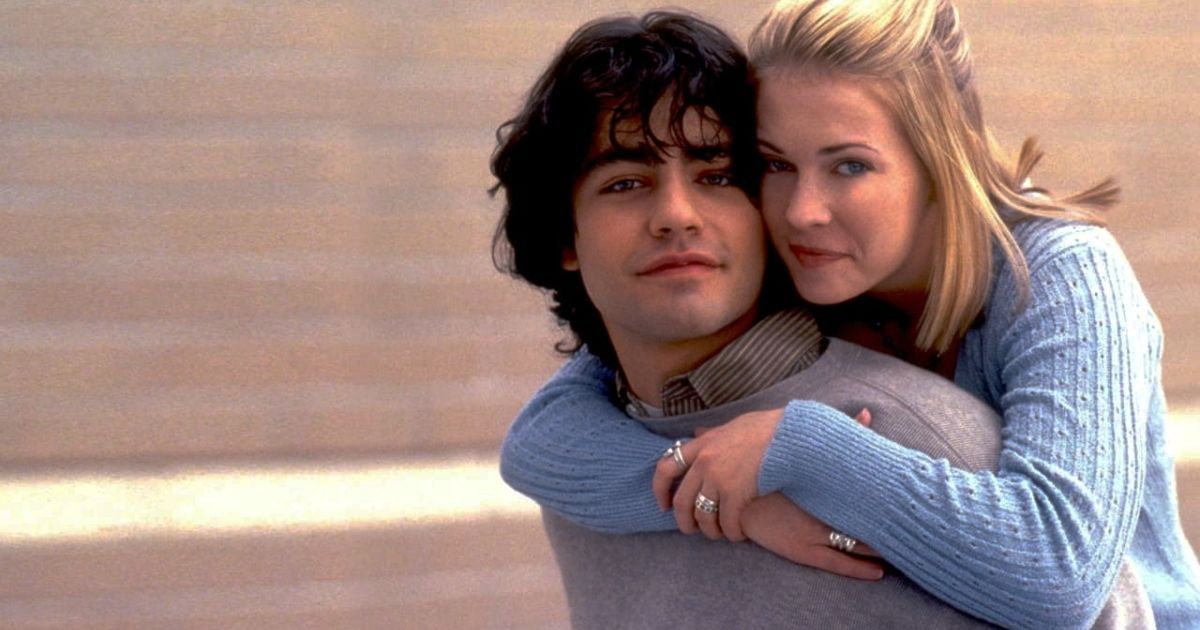 Drive Me Crazy is a 1999 romantic comedy starring Melissa Joan Hart as Nicole and Adrian Grenier as Chase, two neighbors who were once childhood friends but drifted apart in junior high. When they both start having relationship trouble, they pretend to date one another to make their love interests jealous. Throughout the process, the two start to fall for one another and, in a dramatic series of events, end up dancing together at the centennial gala.
"(You Drive Me) Crazy" by Britney Spears had a significant influence on the movie. It's not only featured on the soundtrack and in promotional items, it helped inspire the movie's final title. Originally, the movie was going to be titled Next to You, but the song helped develop Drive Me Crazy.
1
"Overprotected" – Crossroads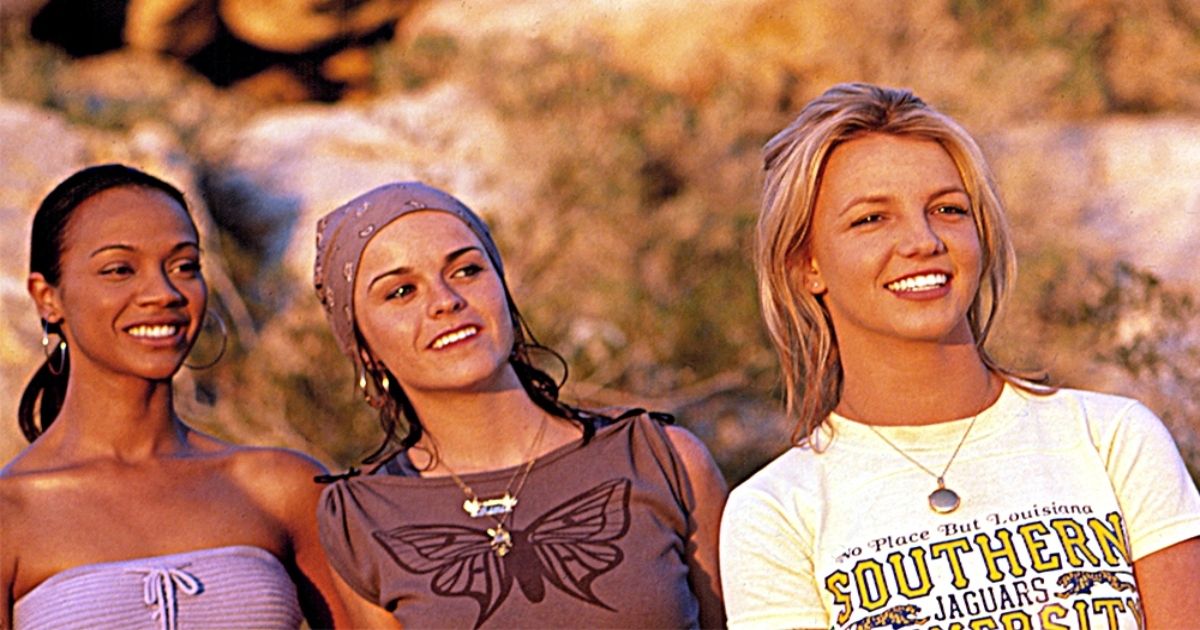 One of the best Britney Spears needle drops in a movie is in Crossroads, a teen drama that Spears herself starred in. This movie is a 2002 coming-of-age drama from Tamra Davis that follows three best friends, Lucy, Kit, and Mimi, as they head on a cross-country road trip together.
The group ends up traveling with Ben, who is someone they just met, and set off for Los Angeles, so Mimi can audition for a record deal and Lucy can find her mother along the way in Arizona. It may feel juvenile at times, but overall, it's a movie about friendship and the importance of finding who you are in the world.
Crossroads features several Britney Spears songs, including "Overprotected," which is incredibly fitting with what has happened in her personal life since the film's release. It also has songs like "Stronger," "I'm Not a Girl, Not Yet a Woman," and "I Love Rock N' Roll," which is heard when Lucy and Kit sing karaoke to repair Ben's car.