The Italian-American actress Torrey DeVitto may not yet be an A-lister ascending the echelons of Hollywood, but she has come a long way since her modeling years in the 1990s and has established herself as one of the most recognizable faces in television movies and series. It may be her chiseled, square-shaped face, magnetic dark brown eyes, or compelling delivery, but she always seems to leave a mark and warrants a closer look.
Born in 1984, she is the daughter of Billy Joel's former drummer, Liberty DeVitto, and as such is well-connected in the entertainment industry. She is an accomplished violinist herself and has appeared in several music videos, namely Will.i.am's We Are the Ones and Stevie Nicks' Moonlight.
An activist and a philanthropist through and through, she regularly uses her platforms to advocate vegan fashion, hospice care, suicide prevention, animal rights, mental health, and sexual assault prevention. She has earned several awards, including the National Hospice Foundation's Buchwald Spirit Award for Public Awareness; the Prestige Film Awards for the documentary Road to Hope; and the Southern Shorts Awards' Best Actress – Best of Show for Keyvan Sheikhalishahi's Divertimento. On another note, she was featured as one of Us Weekly's Most Stylish New Yorkers of 2018.
DeVitto may have played many doctors, but she's also appeared in Christmas and horror films, sitcoms, procedural shows, and hit teen dramas. These are 15 of her most famous and memorable roles.
15
Zoe Warner – I'll Always Know What You Did Last Summer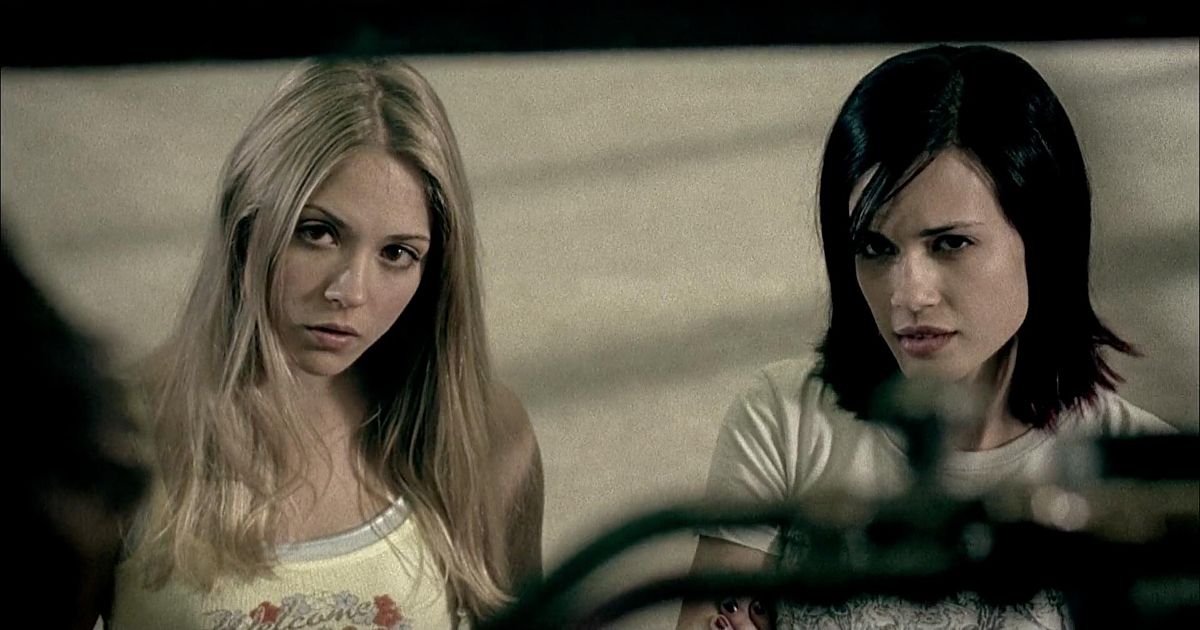 I'll Always Know What You Did Last Summer is a 2006 direct-to-video slasher featuring a serial killer with a hook called The Fisherman; it is directed by Sylvain White and stars Brooke Nevin, David Paetkau, and Ben Easter. DeVitto plays Zoe Warner, a singer nicknamed Miss Death Rock and the female lead's best friend. The character eventually meets a gruesome death, as she is hooked in the stomach and thrown from a balcony.
14
Sierra Young – Heber Holiday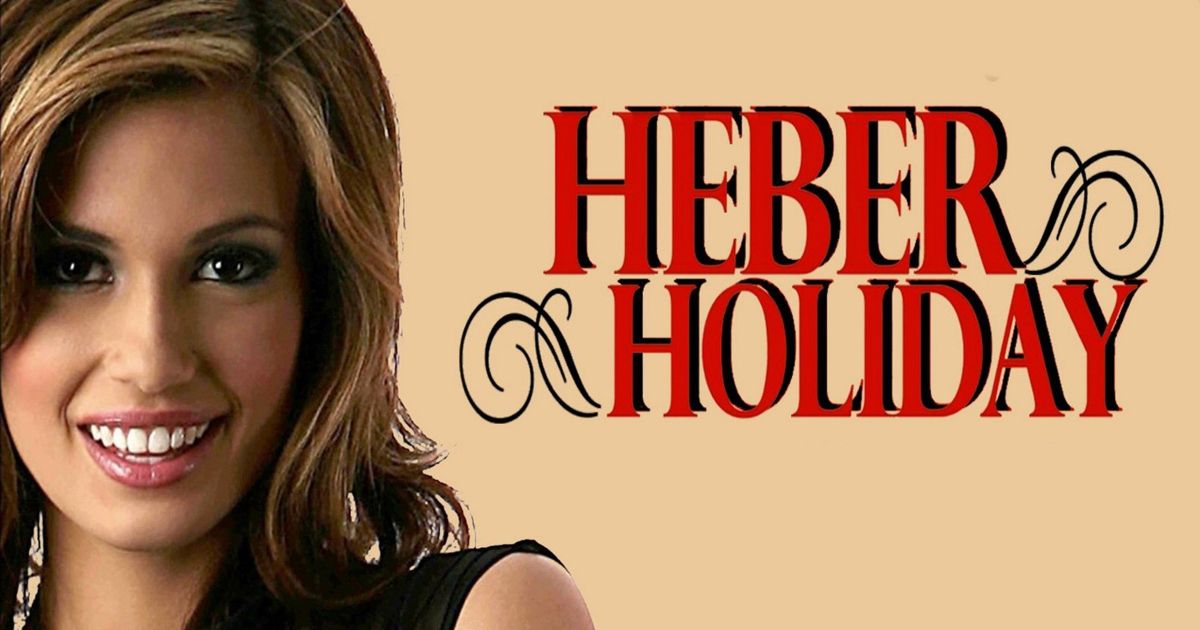 McKay Daines's 2007 comedy film Heber Holiday, also known as Shooting Star, features DeVitto as Sierra Young, a naive and spoiled Hollywood starlet who is more interested in partying and hooking up than behaving professionally to further her career. While in rehab in a remote town, she gains a new perspective on life. Heber Holiday won Best Feature at Park City Film Music Festival and Temecula Valley International Film Festival.
13
Mia Fonseca – Green Flash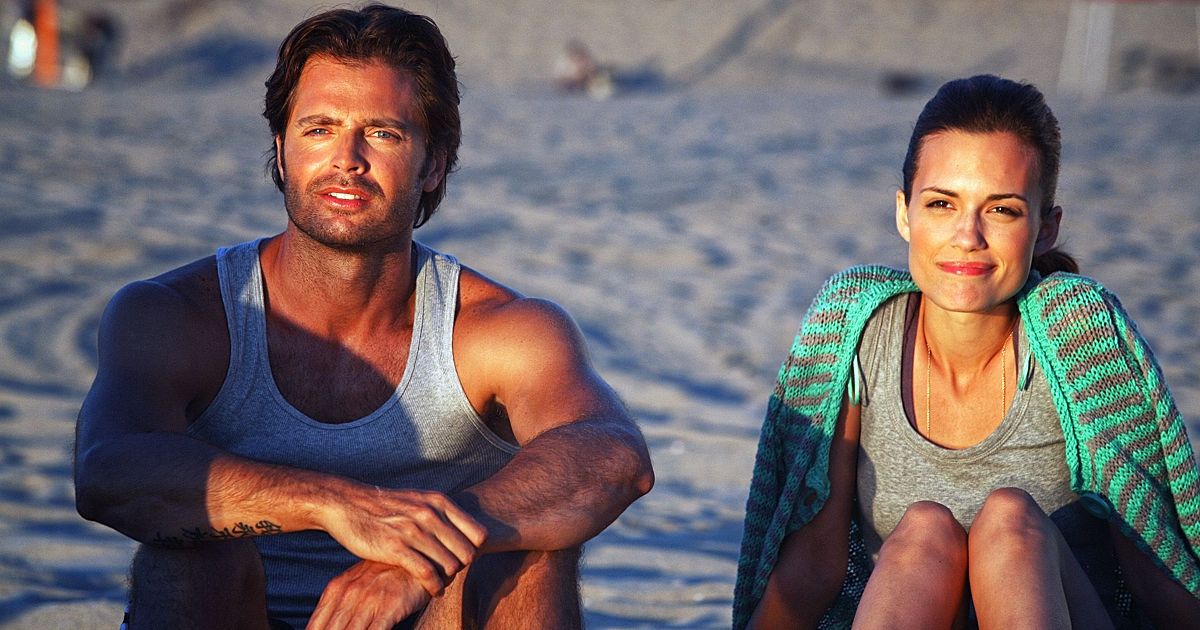 Also released as Beach Kings, Paul Nihipali Jr.'s 2008 dramedy Green Flash stars David Charvet as 30-year-old Cameron Day, a former college basketball champion who takes a chance at pro beach volleyball. On the circuit, he meets artist Mia Fonseca, who despises jocks and whose perspective proves emotionally enlightening.
Related: The Biggest Teen Movie Heartthrobs of the 2000s, Ranked
12
Phoebe Hilldale – Killer Movie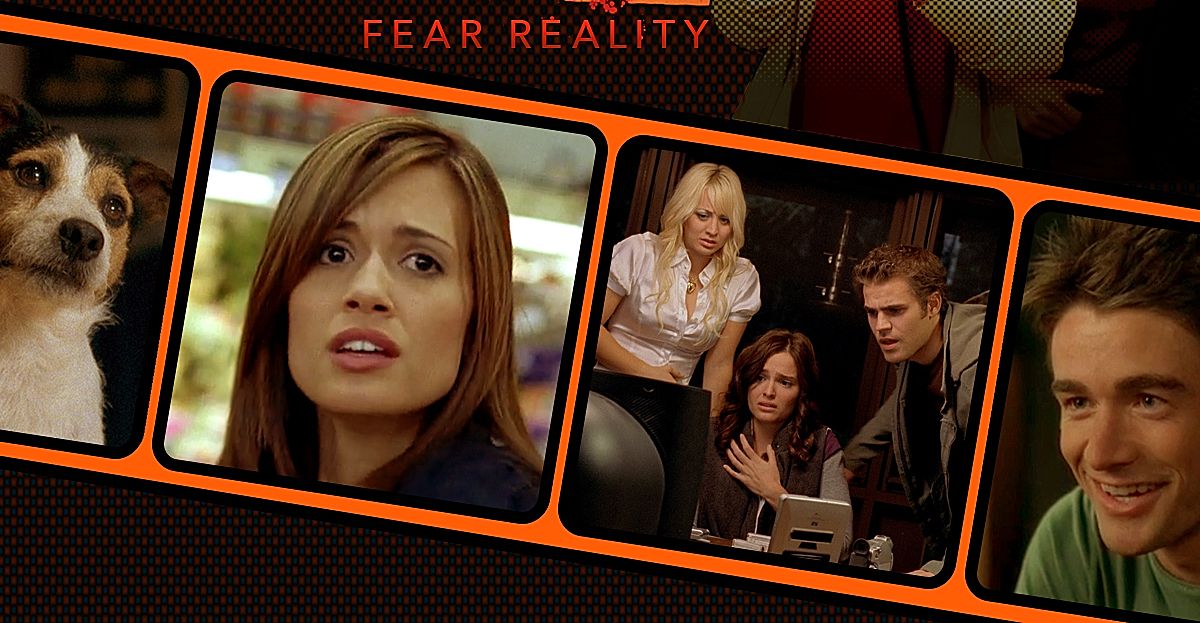 DeVitto was married to The Vampire Diaries star Paul Wesley, and in 2008, she starred with him as Phoebe Hilldale in the cult slasher satire flick Killer Movie, alongside Kaley Cuoco, Jason London, and Leighton Meester. Phoebe is a reality show producer who is investigating a suspicious decapitation in town. Little good it does her, as she will end garroted with barbed wire herself. The movie generated a decent cult following, and director Jeff Fisher released his own cut on August 27, 2021.
11
Dr. Kate Bryant – The Real St. Nick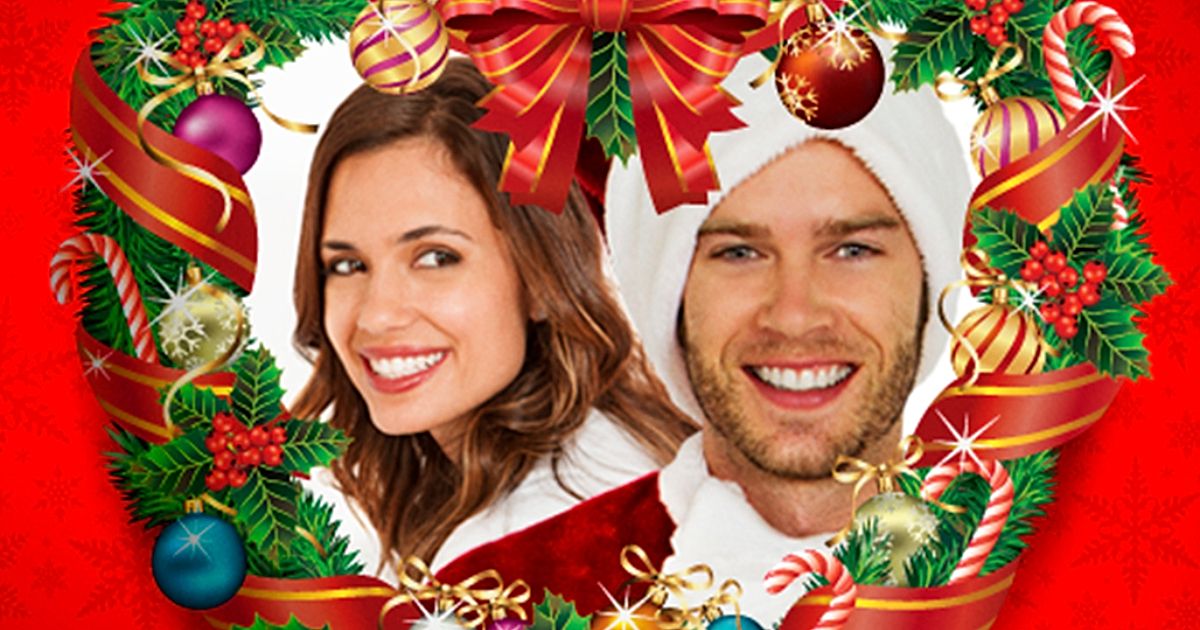 Directed by Penelope Spheeris, the 2012 romantic comedy The Real St. Nick centers on Dr. Kate Bryant, a psychiatrist who is saved from a rolling boulder by Nick (Callard Harris), a handsome young man claiming to be Santa Claus. As he has hit his head and seems to be delusional, she decides to take care of him in the psychiatric wing, and in return, he infuses the hospital with a lovely Christmas atmosphere.
10
Karen Kerr – Beautiful People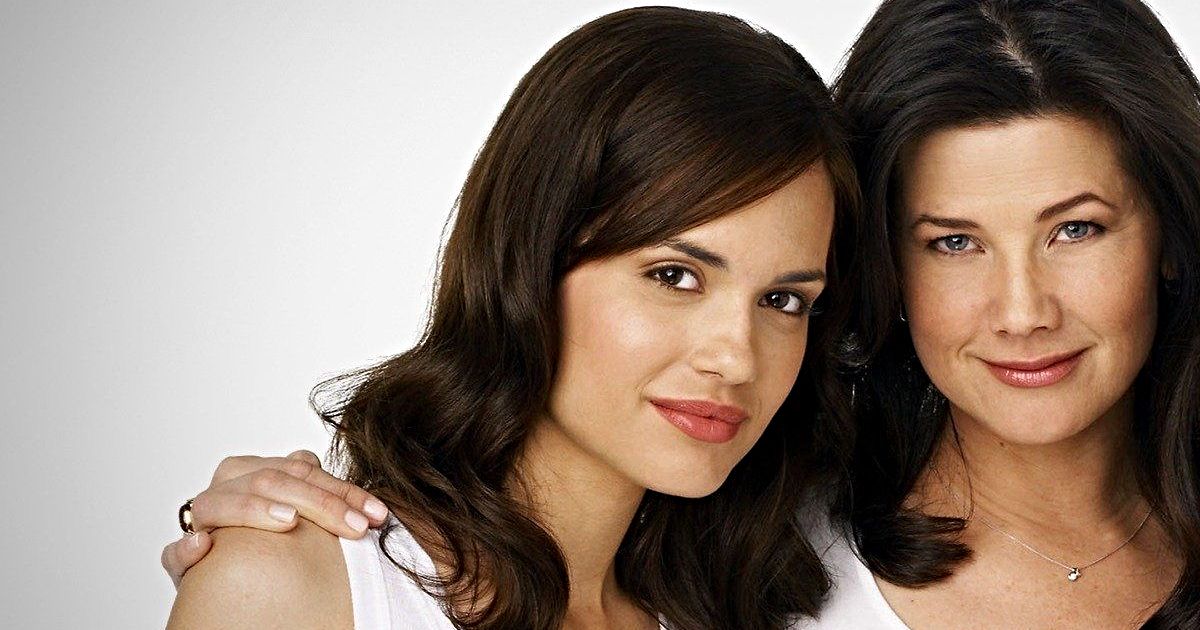 After making brief appearances on Dawson's Creek, Scrubs, and The King of Queens, DeVitto finally landed a main TV role as the eldest daughter of a family that included a newly-single mother and a gifted teenager: the Kerrs. Beautiful People was a two-season drama that aired on ABC Family from 2005 to 2006 and followed the Kerrs as they relocated from New Mexico to New York City. DeVitto portrayed Karen Kerr, a bubbly aspiring model who struggled with body image and became obsessed with diet pills.
9
Ilana Elbaz – Love's Greek to Me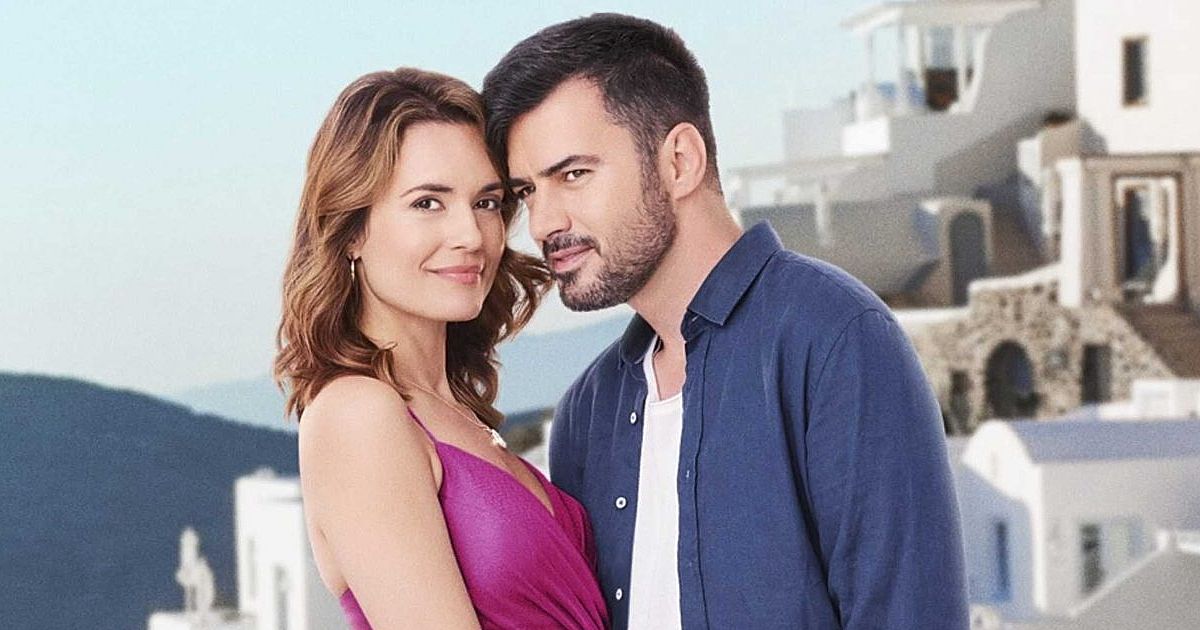 Love's Greek to Me is a 2023 Hallmark romance directed by Michael Robison and featuring DeVitto as Ilana Elbaz, who travels with her Greek boyfriend Mike Atlas (Yannis Tsimitselis) to the picturesque and touristic island of Santorini, where she has to deal with his loving but overbearing family, especially after he proposes. Star Trek veteran Marina Sirtis plays her manipulative future mother-in-law, Athena.
8
Madison Rush – Twas the Night Before Christmas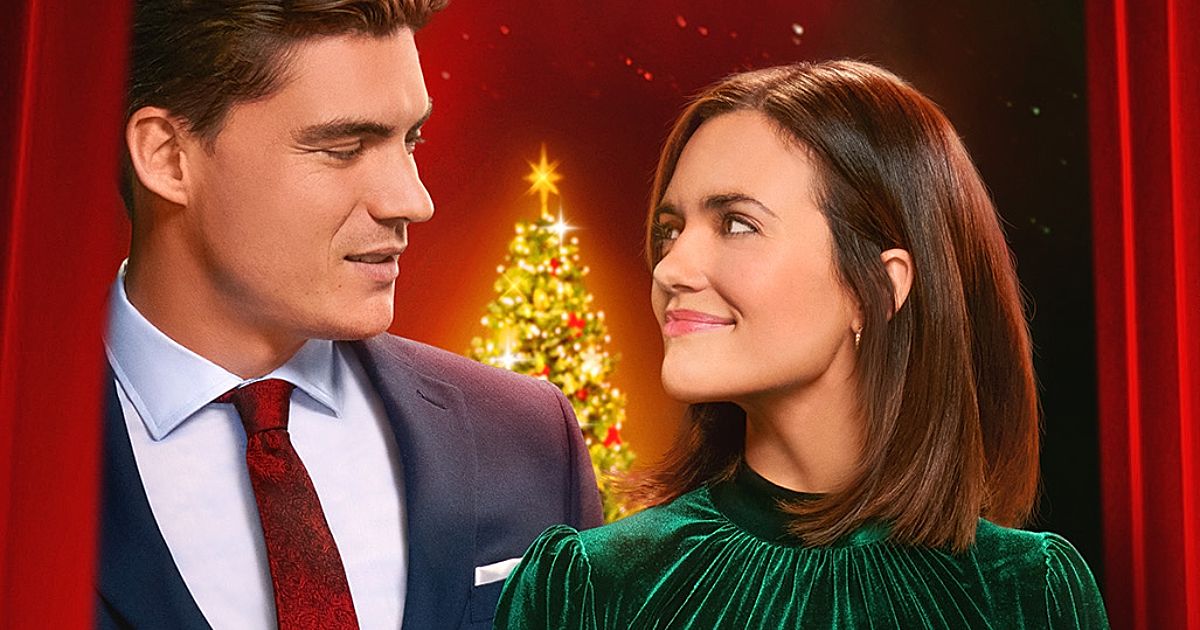 "Raise the curtain. Lift your spirits."

– Tagline
Gary Yates' family dramedy Twas the Night Before Christmas features DeVitto as Madison Rush, a former actress who is in charge of a small town's Christmas Eve mock trial production centering on the authorship of the poem A Visit from St. Nick. Also starring are Zane Holtz, Amanda Barker, and Tanisha Thammavongsa.
Reviews on IMDB are generally positive, ranging from "Totally different from most of the Hallmark Christmas romance movies, and the chemistry between DeVitto and Holtz was excellent," to "DeVitto is fast becoming one of my favorite Hallmark actresses. She's beautiful, talented, and often plays smart, strong, assertive women. She just lights up the screen."
7
Nicole Graham – The Christmas Promise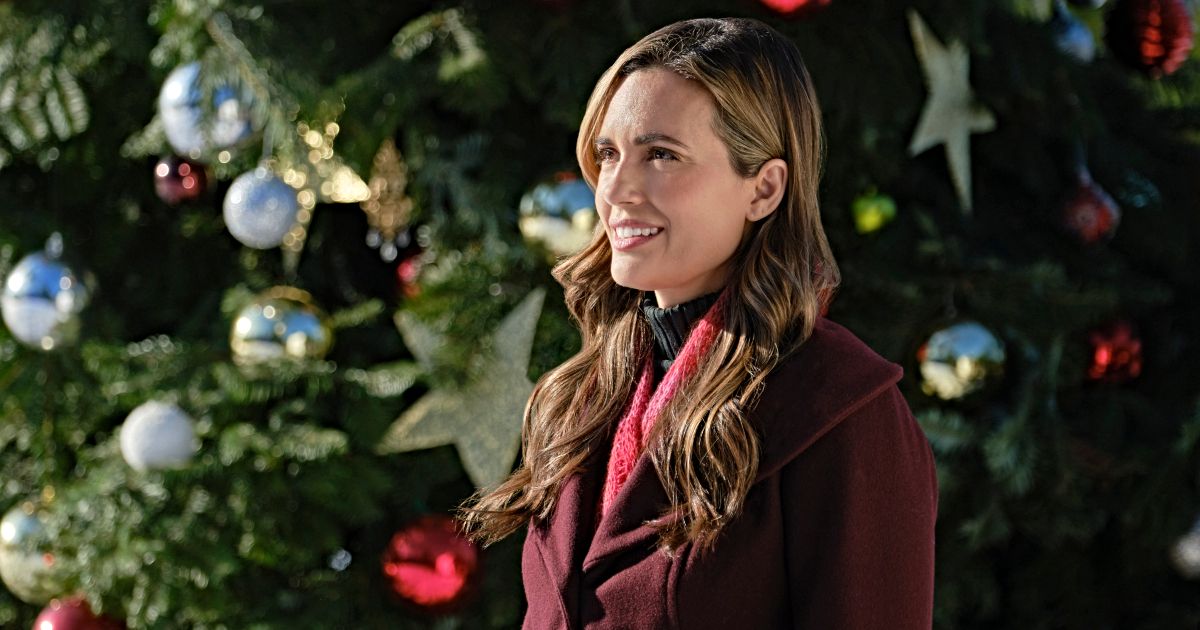 Helmed by Fred Gerber, The Christmas Promise is a 2021 Hallmark Movies & Mysteries romance drama starring Dylan Bruce as Joe Roberts, Patrick Duffy as Pops, Giles Panton as Henry, Matthew James Dowden as Alan Mahone, and DeVitto as Nicole Graham. Nicole is a devastated woman grieving the loss of her fiancé, Henry. She hires a carpenter, Joe, to finish the house they were renovating and planning to move into. In a bizarre turn of events, she suddenly receives a reply to a text she had sent to Henry's old phone number.
6
Melissa Hastings – Pretty Little Liar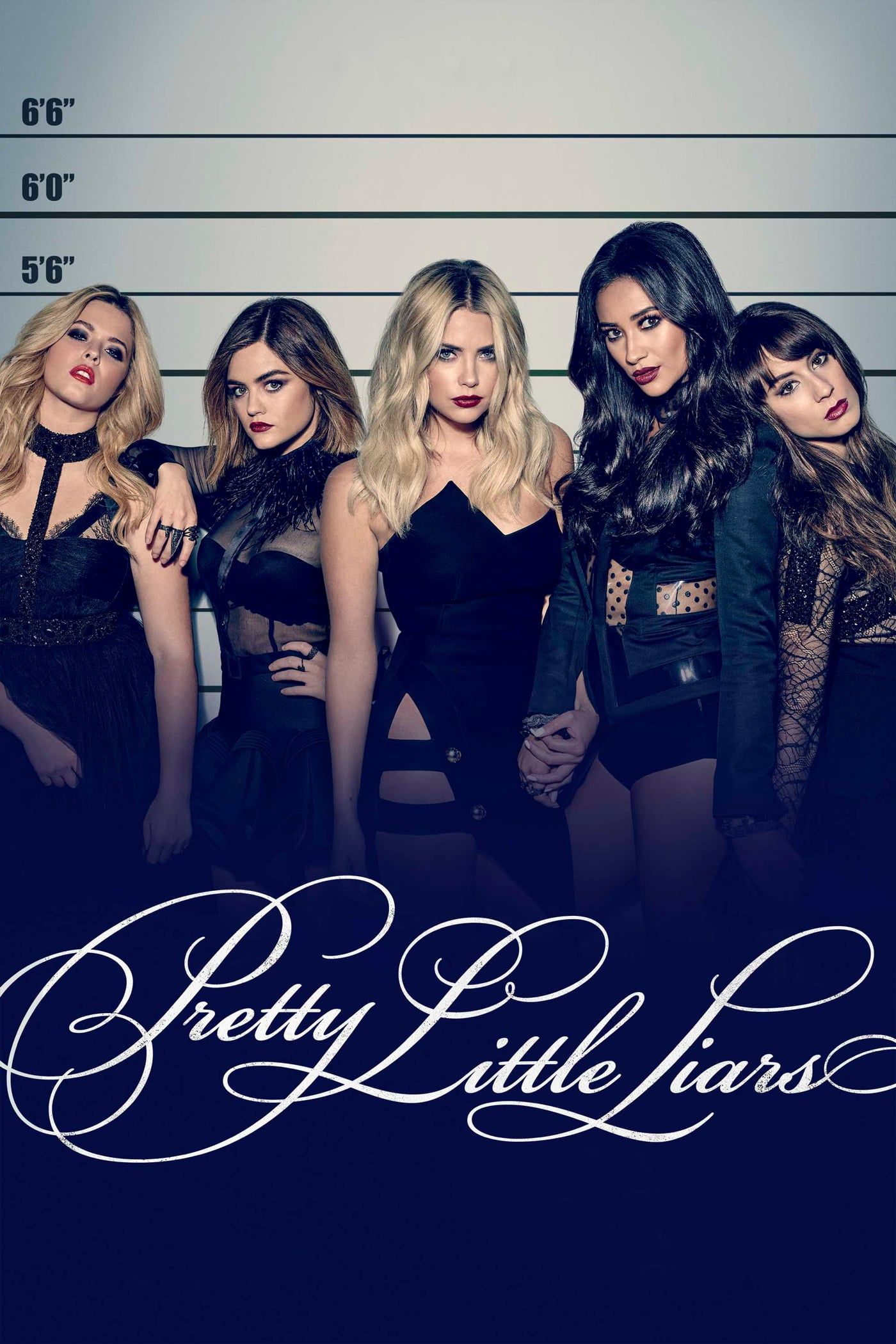 Release Date

June 8, 2010

Cast

Lucy Hale, Troian Avery Bellisario, Ashley Benson, Sasha Pieterse, Janel Parrish, Andrea Parker

Main Genre

Drama

Genres

Drama, Mystery

Seasons

7
Pretty Little Liars is a popular mystery teen drama based on the novel series of the same name by Sara Shepard. It aired from 2010 to 2017 and is set in the fictional town of Rosewood, where a clique of girlfriends keeps getting threatening texts by the anonymous A and has to deal with disappearances, murders, and dirty secrets. Troian Bellisario plays one of the girls, Spencer Hastings, and DeVitto portrays her mysterious and aloof half-sister, Melissa.
First depicted as an antagonist, it is revealed that she has been protecting Spencer and her friends all along, albeit very discretely. Her iconic lines vary from "Blood is thicker than water; it can also be very slippery," to "Our family has a gift for self-preservation. But there's a point when you go from survivor to predator, and I guess that's what happened to us," and "I'm not eating pasta. I don't need to be depressed AND fat."
5
Sarah Majors – Rip in Time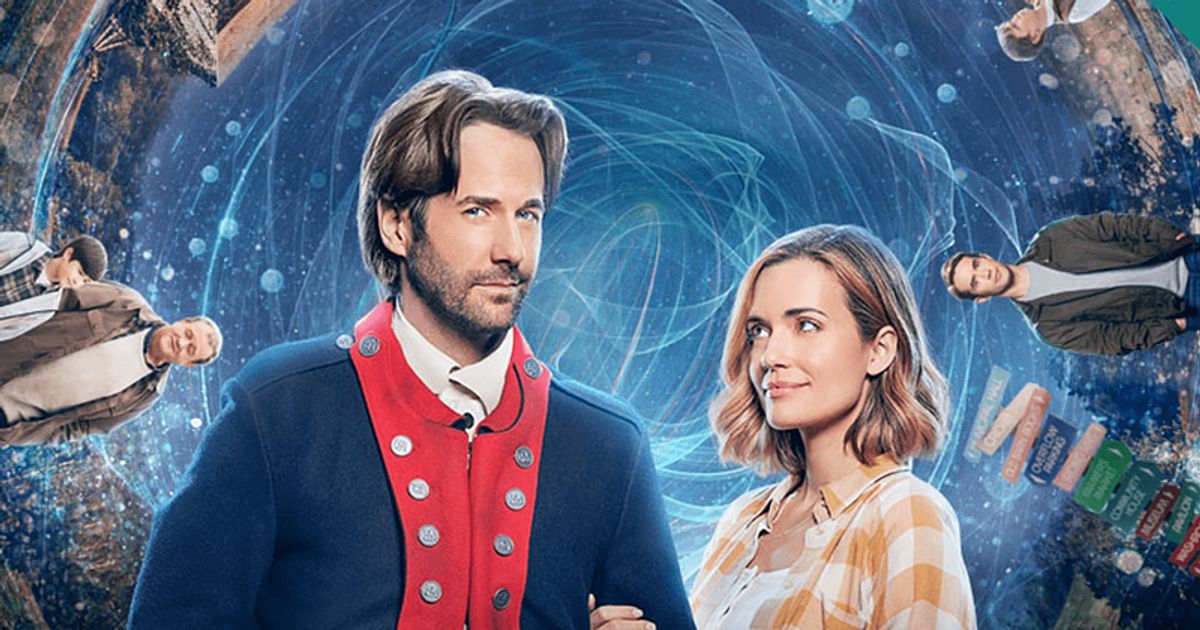 "When you're in love, time stands still."

– Tagline
Rip in Time is a 2022 romantic fantasy drama star directed by Jessica Harmon and penned by C. J. Cox (Sweet Home Alabama) for Hallmark. DeVitto plays Sarah Majors, a kind, opinionated, and hard-working 30-something organic farmer and single mother, whose life is turned upside down when she meets Rip Van Winkle Jr. (Niall Matter) and allows him to work on her farm. Rip claims he's from 1787, but Sarah thinks he simply is a troubled soldier with a case of PTSD and memory loss. The film is generally well-received by audiences, who are asking for a sequel, according to It's a Stampede. As for DeVitto, she called herself "a cheeseball" and a sucker for romance, and admitted she enjoyed this role very much, especially the dance sequence.
In an interview with The Media Village, Matter gushed over his co-star, saying, "I hadn't worked with Torrey before. It would be a dream to find myself working with her again. I was flabbergasted at how talented she is. (…) It often felt like she wasn't acting. Working with her was an absolute pleasure. I felt like we'd been friends forever."
4
Dr. Meredith Fell – The Vampire Diaries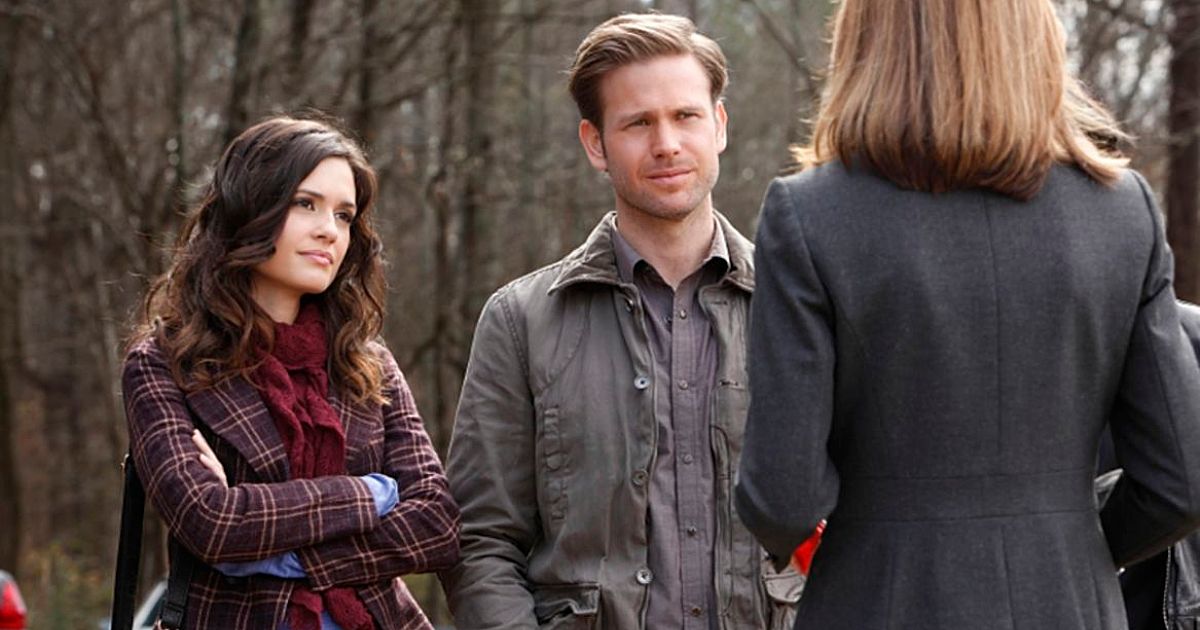 There is no shortage of complex and mysterious characters on The CW's fantasy drama series The Vampire Diaries, and Dr. Meredith Fell, a recurring presence in seasons three and four, definitely left her mark. Meredith works at Mystic Falls Hospital and is a member of the Founding Families, so she is well-acquainted with the town's supernatural activities and uses vampire blood to heal her patients. After being intrigued by Alaric Saltzman's (Matt Davis) inexplicable powers of recovery, she gets involved with him, but later marries a pediatrician and moves to Alaska.
"Sometimes I think that denial is the worst part for people like us because we know the truth. We can see they're on a collision course with it, and all we can do is brace ourselves for impact."
When asked about their opinion on Meredith Fell, Redditors' answers varied from "Meredith should have had way more screen time. I loved Damon's relationship with [her]," to "She was actually one of the few smart humans," "DeVitto has played some crazy characters; Meredith was one of her nicest. I would have liked her to stay," and "Probably would've had more appearances if she didn't marry and divorce Paul Wesley."
3
Carrie – One Tree Hill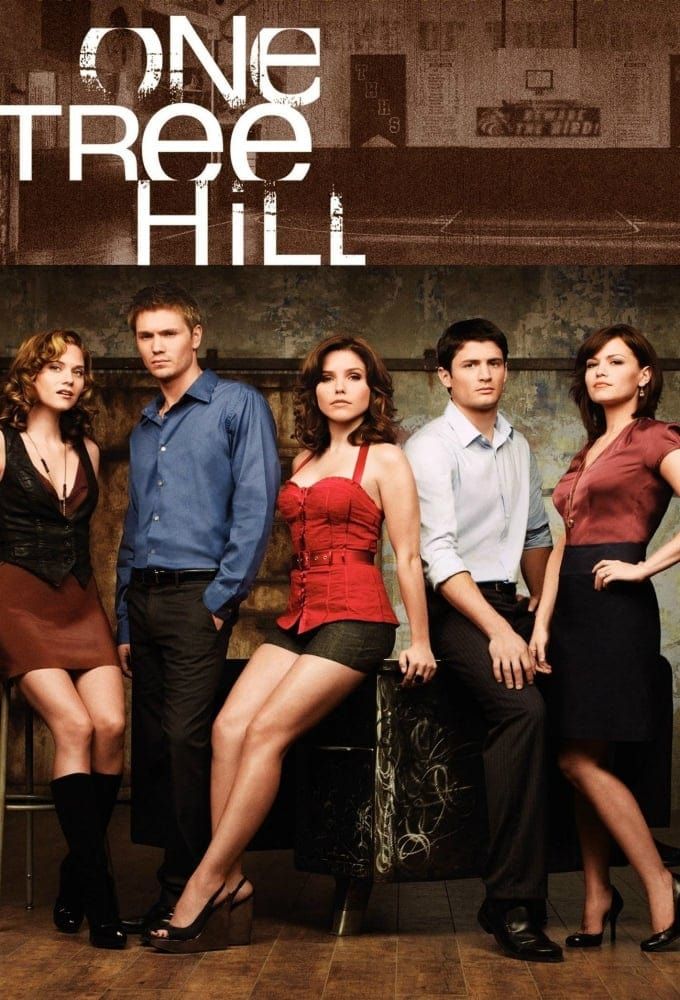 Release Date

September 23, 2003

Cast

James Lafferty, Bethany Joy Galeotti, Paul Johansson, Sophia Bush, Robert Buckley, Austin Nichols, Shantel VanSanten

Main Genre

Drama

Seasons

9
DeVitto has indeed played unhinged characters, and Nanny Carrie, a recurring antagonist in seasons five and six of The WB's drama One Tree Hill, is one for the books. She is first hired by Haley (Bethany Joy Lenz) to help her with her son Jamie and her wheelchair-bound husband, Nathan (James Lafferty). After Haley catches her making out with Nathan, Carrie shows off her psychotic colors and kidnaps Jamie, but the latter is saved by his grandfather, Dan (Paul Johansson). Carrie then goes on to abduct Dan to use him as bait to get to Jamie again, in an attempt to become his surrogate mother. After threatening several people with an ax, she is eventually shot by Dan.
Per Bustle, the actress thought she was auditioning for a regular babysitter at first, insisting, "There was nothing off about her. I had no idea she was going to cause the problems that she did. Honestly, I don't even think [the producers] knew at first. Then, [the producers] called me on hiatus, and they were like, "We're thinking about making Nanny Carrie more like a Misery, Kathy Bates storyline, would you be into it?" I was like, "Are you kidding? That's awesome!" Honestly, I get recognized more for her still more than any other thing I've ever done."
2
Maggie Hall – Army Wives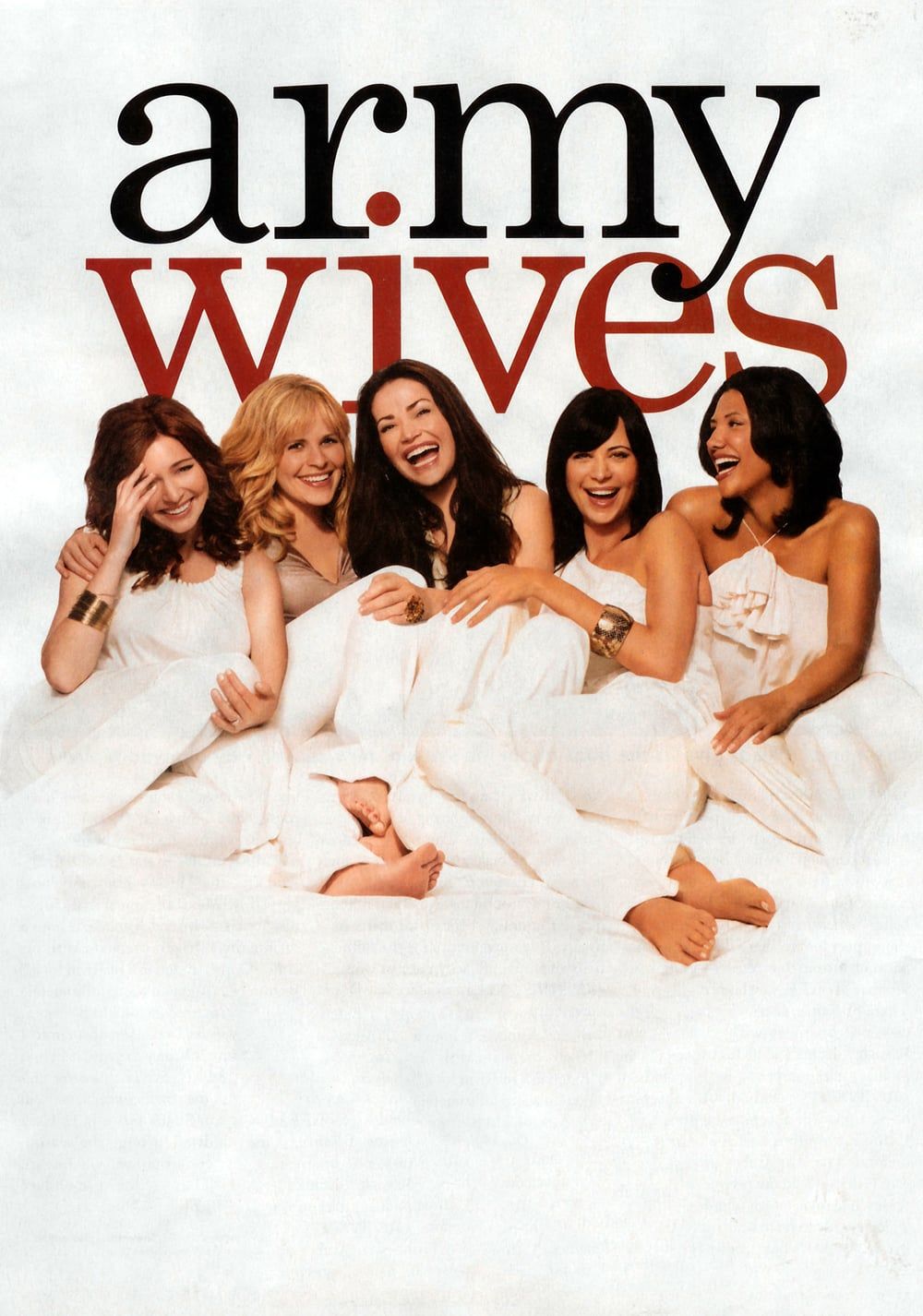 Release Date

June 3, 2007

Cast

Catherine Bell, Brian McNamara, Terry Serpico, Kelli Williams, Alyssa Diaz, Joseph Julian Soria, Torrey DeVitto, Ashanti

Main Genre

Drama

Seasons

7
The award-winning Army Wives aired on Lifetime from 2007 to 2013 and featured the actress in season seven as Maggie Hall, a charismatic and smart Army Airborne-turned-truck driver and a devoted mother in a blended family. She has a son with her former husband and is married to a staff sergeant with a teenage daughter of his own.
Per TV Fanatic, DeVitto considers Maggie a realistic character, confessing, "I love her because she's so badass. She can take care of herself, and she can handle herself around men. At the same time, I think Maggie is an iron fist with a velvet inside. She has such a tough exterior, but she kinda crumbles on the inside sometimes."
Related: 15 TV Character Actors Who Don't Get the Credit They Deserve
1
Dr. Natalie Manning – Chicago Med/P.D./Fire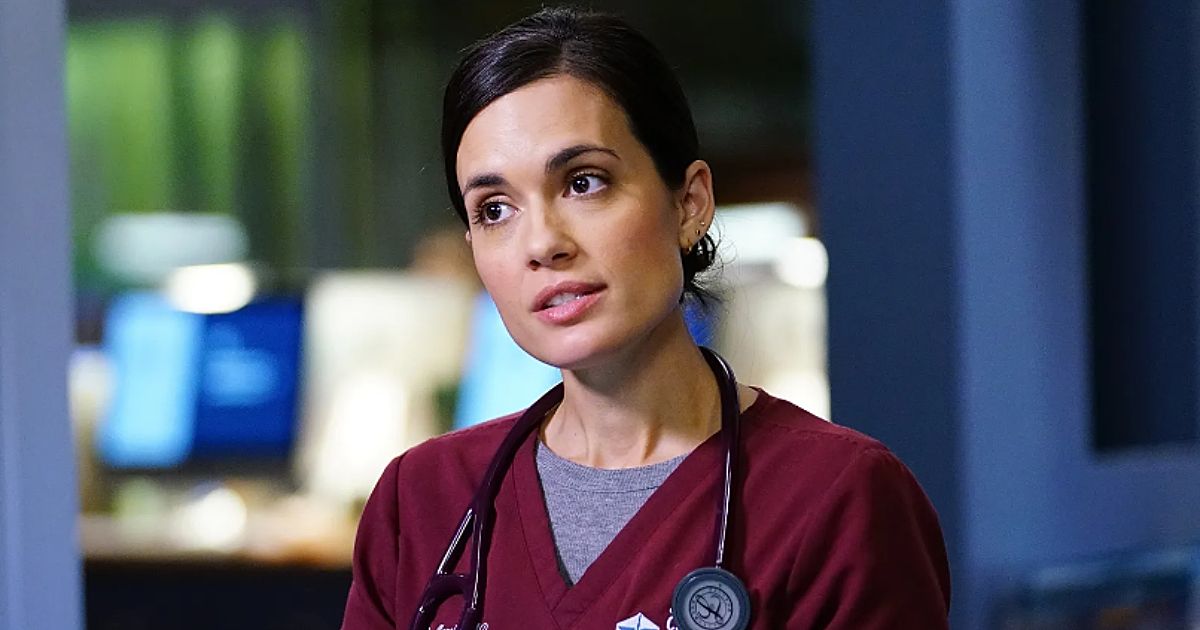 Created in 2012, the highly rated One Chicago franchise consists of Chicago Med, Chicago P.D., Chicago Fire, and Chicago Justice, and naturally, crossovers are bound to frequently occur. DeVitto plays Dr. Natalie Manning, a widowed emergency pediatrician who works at Gaffney Chicago Medical Center while raising her son, Owen. She is compassionate, strongly opinionated, and doesn't shy from breaking the rules and jeopardizing her career for the sake of her patients. She's eventually fired for stealing medication for her sick mother and moves to Seattle.