Julia Fox is an actor, model and author whose net worth has been so of much interest for long that she had to clear the air around it herself.
Fox is best known for her breakout performance in Uncut Gems (2019). But by the time the film was released, she had already made a name as a published author, entrepreneur and model.
Born in Milan, Italy, on 2 February 1990, to an American father and Italian mother, Fox spent her early years with her grandfather in Italy before moving to New York City (NYC).
An interview slash profile by The New Yorker reveals that she led a wild life in her youth in NYC. It included struggles with drugs, squatting in NYC homes under renovation, minor thefts, anti-war protests and teen romance. At one point in the early years, she also worked as a dominatrix at a Manhattan dungeon.
"I'm always changing. I'm always evolving. I'm always growing," Fox told The Hollywood Reporter (THR) in 2020, adding, "I want to explore myself in every facet. I don't ever want to limit myself based on what other people have told me I am."
While rising in the entertainment world, Fox works as a podcast host as well.
She married private pilot Peter Artemiev in 2018. However, they were divorced two years later.
The former couple share a son, Valentino, who was born in February 2021. At the time of the baby's birth, it wasn't clear if Artemiev was the father, but in a series of Instagram Stories in December 2021, Fox reportedly called him a "deadbeat dad."
Julia Fox: From dominatrix to artist, actor and author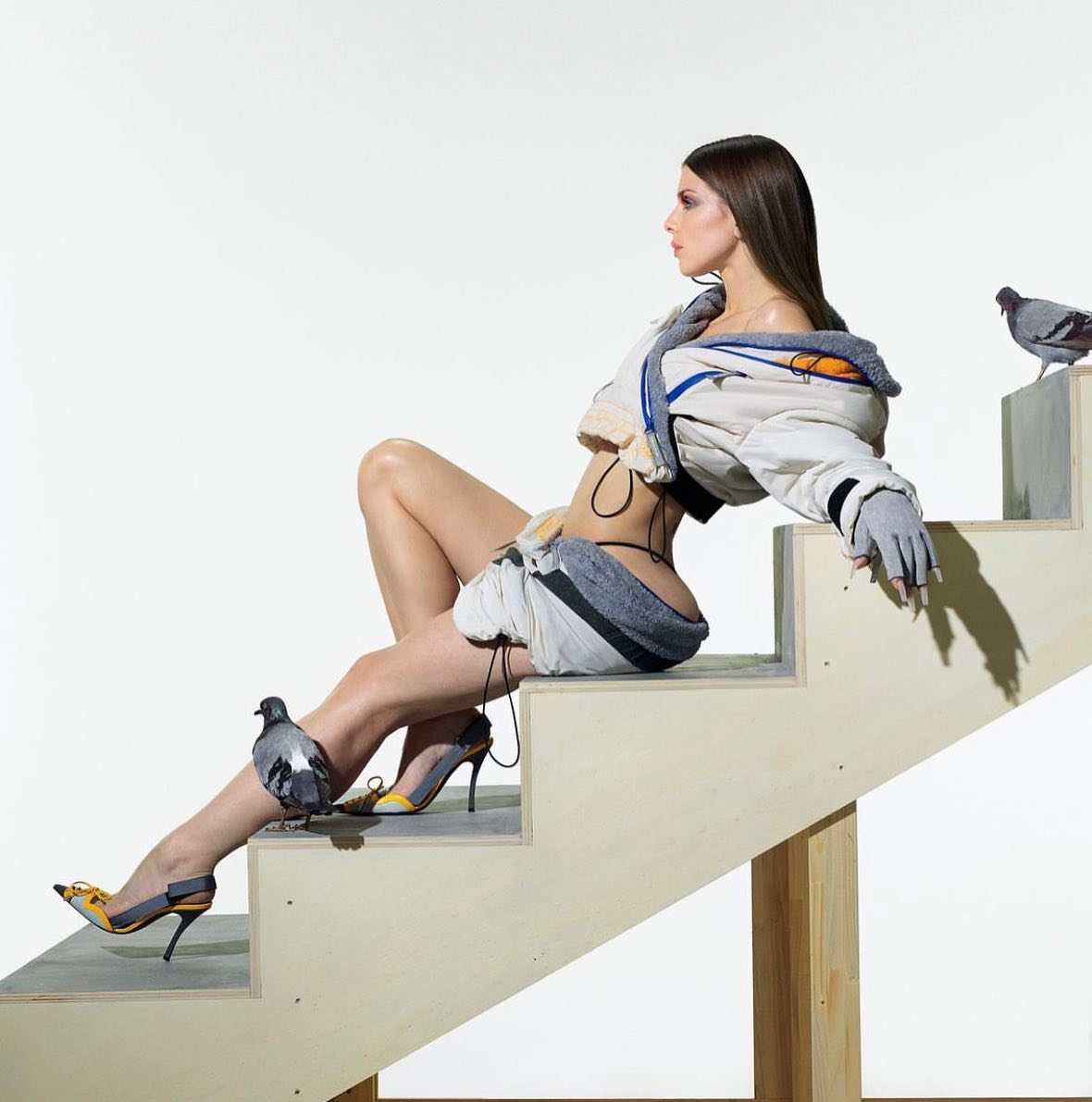 Julia Fox's career as a dominatrix lasted six months but was high-paying. She told THR that she could "get my own apartment, pay all my own bills" from the money she earned as a dominatrix.
She, however, started rebuilding her life after leaving her job as a dominatrix and launched a successful women's clothing line, Franziska Fox, with her friend Briana Andalore.
According to The Guardian, her design label got off the ground, thanks to an Indian billionaire she met at her former job. That billionaire also paid her rent and living expenses for five years.
She simultaneously ventured into the world of arts and released a series of provocative projects focussed on trauma. Among them was an exhibition in which she recreated a bedroom which she had stayed in during a road trip to Louisiana.
In 2017, she won the attention of major art enthusiasts and magazines with the exhibit titled RIP Julia Fox. Using trauma as an inspiration, she used her blood on silk canvases to create some of the featured paintings.
"I'm so proud as a person, so to make myself vulnerable was hard, but it felt freeing and cathartic. I was living my truth," she told The Guardian, adding, "You have to use your pain as your gift. If you're able to take something really negative and repackage it as something positive, you've nailed it."
Fox also posed nude in the January/February 2016 issue of Playboy, which was the publication's last to feature nude women and had Pamela Anderson on the cover.
In 2015, she published her first book on photography, Symptomatic of a Relationship Gone Sour: Heartburn/Nausea. It was followed by PTSD, her second photography book in 2016.
She wrote her memoir, Down the Drain, which was published on 10 October 2023 by Simon & Schuster.
Accolades for Uncut Gems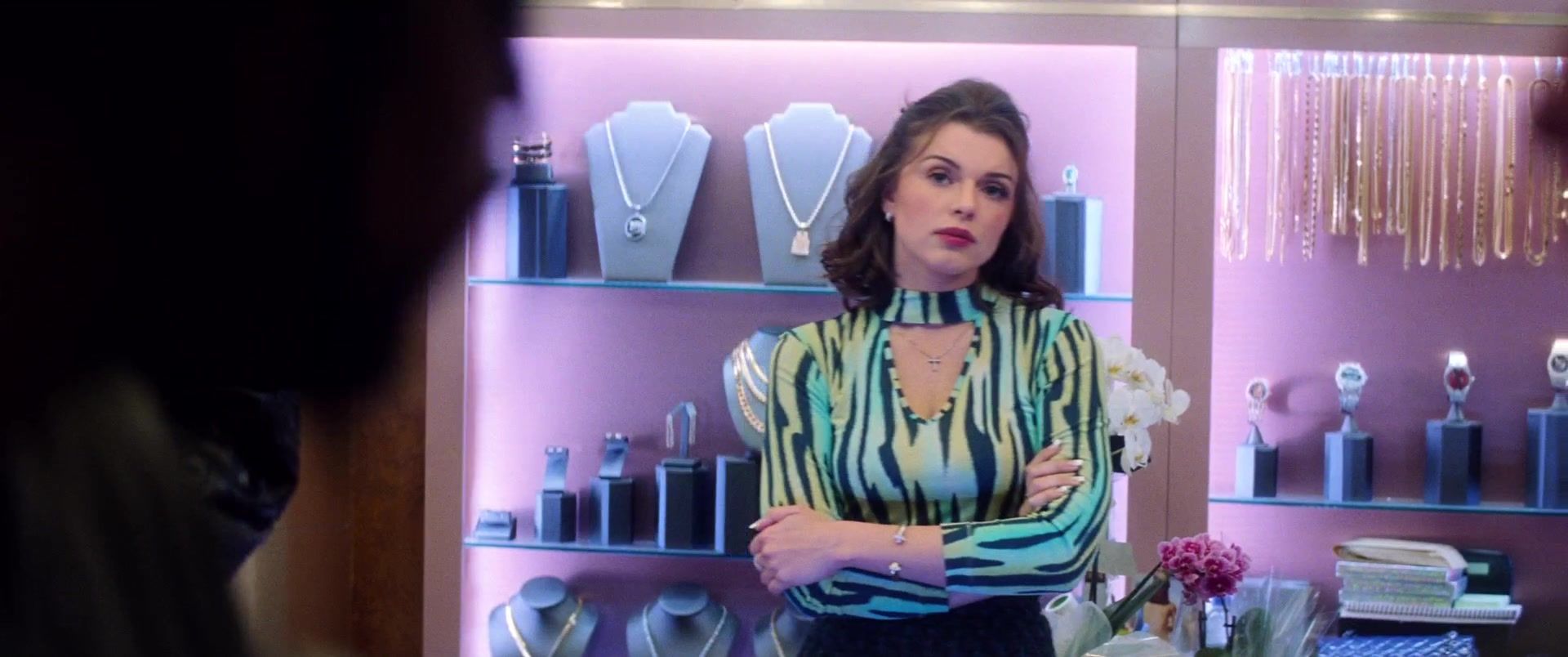 Julia Fox got the main role of Julia De Fiore in Uncut Gems partly because of her decade-long friendship with director Josh Safdie.
Directed by Josh and his brother Benny Safdie, the film is about a Jewish jeweller and gambling addict named Howard Ratner, played in the film by Adam Sandler. Fox's character essays the role of Howard's employee and mistress.
For this, Fox was nominated in the Most Promising Performer category at the Chicago Film Critics Association and received other nods at the Georgia Film Critics Association and Gotham Awards in 2019. She was also nominated for the supporting actress category at the Toronto Film Critics Association.
Uncut Gems brought instant fame to Fox. It led to modelling contracts with major luxury labels, including Coach New York, Diesel, Tiffany & Co., Valentino and Supreme.
More film offers came along and Fox found acting roles in an erotic drama, PVT Chat (2020), and Steven Soderbergh's No Sudden Move (2021), starring Don Cheadle, Benicio del Toro and Brendan Fraser.
Julia Fox and Kanye West
Julia Fox came in touch with Kanye West, officially known as Ye, in late 2021. Her memoir, Down the Drain, also has some details about her short relationship with Ye.
"He loves my ideas and thinks I'm really smart," Fox wrote in her memoir.
After talking long hours on the phone, they met in Miami for New Year's Eve after Ye chartered a private jet for Fox and her friends.
Their relationship was confirmed in January 2022 and ended the following month. Ye is now with Bianca Censori, while Fox is believed to be single.
What is the net worth of Julia Fox?
Several internet sites claimed that the net worth of Julia Fox is around USD 30 million. This prompted her to address the claims in two TikTok videos she posted in January 2023 in which she also gave a glimpse of her apartment in NYC.
Showing her modest apartment in the first video, she said, "For me personally, I don't like excessive displays of wealth. They make me feel icky, especially people who have really big houses. It's just wasteful when there's so many homeless people in this country, and I am just not really like that."
In the second video, she directly addressed rumours of her net worth.
"I just want you guys to know that, first of all, I'm not worth USD 30 million. Not even close. I don't give a f**k because I don't need USD 30 million," she noted, according to Entertainment Tonight. "What does one person need USD 30 million for? I've survived on a lot less and I'm doing just fine."
"Don't believe everything you read on the internet. All those celebrity net worth things are complete b******t," she said.
The apartment, she indicated in the second video, has an emotional connection to her as Valentino was born while she lived there.
"This just happens to be the apartment that I took my son home from the hospital from, so it's his home. It really is Valentino's apartment, so it's, like, a sentimental thing," she said, adding that she "could probably" afford a better apartment, but she wanted normalcy for her son.
She also said that the designer dresses she has been seen wearing on occasion are "borrowed couture" and are mostly by young designers who are starting out.
Money is possibly not the thing Fox is attached to. She told The New Yorker that when her billionaire sugar daddy left, she understood an important lesson about money.
"I had all these things, but suddenly I had to sell all of them to survive, and I was back to square one, hitting up my old dominatrix clients I hadn't seen in six years," she said.
"It was very humbling, and afterward I had less attachments to items. Back then, the things I was attached to were my Chanel bags, absolutely. Now the only things I'd grab in a fire are things with no monetary value," added Fox.
(Hero and Featured images: Courtesy of Julia Fox/@juliafox/Instagram)
Frequently Asked Questions (FAQs)
– Is Julia Fox with Kanye?
No, Julia Fox is not with Ye, formerly known as Kanye West.
– How did Julia Fox get popular?
Julia Fox shot to fame with her critically acclaimed role in Uncut Gems, starring Adam Sandler.
– Is Julia Fox a fashion designer?
Julia Fox is a fashion designer as well. She started the business with a friend before gravitating to art and then to acting.