This article is part of HuffPost's weekly culture and entertainment newsletter, "The Culture Catchall." Click here to subscribe.
After it's rained for 40 days and 40 nights in New York City, we now have to worry about the prospect of bedbugs. The insects have reportedly taken over Paris — and what better time to wreak havoc than during Paris Fashion Week, when there's an influx of people visiting the City of Light! If you're returning to Los Angeles or New York City from PFW, please take caution and be considerate. President Joe Biden, if you're reading this, DO SOMETHING.
Speaking of politics, Roy Wood Jr. is walking away from Comedy Central's "The Daily Show." Wood has a stacked resume — eight years of experience at the program, plus he served as chief entertainer at the 2023 White House Correspondents' Association dinner — and fans have been advocating online for him to be the show's new host. The network had reportedly settled on Hasan Minhaj for the role, but after The New Yorker found that Minhaj had fabricated some of his standup material, Comedy Central began considering other candidates. Instead of waiting for a seat at the table, Wood has taken matters into his own hands. His announcement comes amid news that writers on "The Drew Barrymore Show" have similarly declined to return. Moral of the story? Know your worth and add tax.
In other, much better news, Beyoncé, girl, you have done it again — constantly raising the bar for us all, and doing it flawlessly. Beyoncé's Renaissance World Tour has earned $579 million. making it the highest-grossing tour by a female artist ever and the seventh-highest-grossing tour in history. Ahead of her final RWT performance in Missouri, Bey and her Parkwood Entertainment team posted an ambiguous countdown on Instagram. Little did I know that in the depths of my slumber, she'd announce a tour film.
And like a fiend, I woke up at 6 a.m., groggy and scrambling to purchase my tickets for Nov. 30. Though frantic, that has truly been one of the highlights of my week. But for more on the rest of this week's industry happenings, get into The Culture Catchall.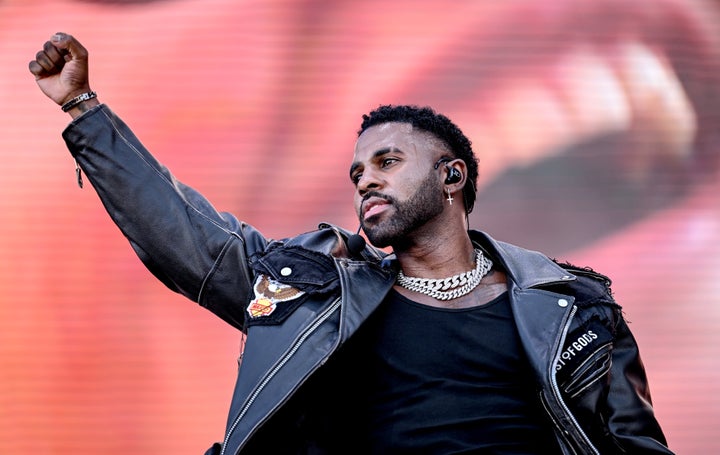 We're Still Talking About It
Ahead of the "Mean Girls" movie musical, premiering

Jan. 12 in theaters

, Paramount decided to pull a not-so-fetch move: releasing the original "Mean Girls" film in

23 parts on TikTok

. At first glance, sure, it may make the movie more accessible to the masses, but some say that this is just another example of studios trying to avoid paying residuals to actors. As of Wednesday, Paramount had removed all of the clips.

Coming off the heels of *NSYNC's first single in two decades, a documentary on the "golden age" of boy bands has been greenlighted at Paramount+. According to

Rolling Stone

, the currently untitled film will be directed by Tamra Davis. While the inclusion of *NSYNC and the Backstreet Boys is a given, many Twitter users rightfully said that

their Black predecessors and counterparts

(e.g., New Edition, Boyz II Men, the Jackson 5), who laid the groundwork and the literal footwork these bands would copy, should be included. We'll have to wait and see.

Jason Derulo

is facing sexual harassment and intimidation accusations from an up-and-coming artist he wanted to work with his label. Emaza Gibson, formerly of the

sister R&B duo Ceraadi

, filed a lawsuit Thursday in Los Angeles that alleged quid pro quo sexual harassment, breach of contract and more. According to Gibson, Derulo told her that she'd have to take part in "conducting sex rituals, sacrificing a goat, goat blood and doing cocaine'" to be successful in the industry.

Learn more here.
Industry News and Announcements