Vancouver's film and TV sector is readying to bounce back with a surge in new productions once Hollywood actors join writers and return to work after separate multi-month strikes. 
Hollywood writers last month ended the second-longest strike in Tinseltown history – 148 days – after wreaking havoc on the B.C. film sector and its global counterparts. 
Industry insiders told BIV that they expect it will take up to six months for production houses to fully normalize activity after actors and writers ratify new contracts. Once that happens, the sector will still struggle to be as busy as it was in 2021, they say.
More global competition is feared, given that plenty of new sound stages have been built across Europe. B.C.'s tax incentives to lure productions also lag those in competing jurisdictions.
Combined, those hurdles could exceed B.C.'s advantages of:

• being close to Los Angeles and in the same time zone;

• having electrical plug-ins for sets so producers can be more sustainable and not need to use diesel generators; and

• having a wealth of talented workers in needed ancillary sectors. 
The buzzword on many industry insiders' lips is "reset." They say Hollywood labour disruptions followed streaming giants realizing they could not continue to spend lavishly to create massive volumes of content as part of a relentless drive to increase subscriber counts. 
Investors have become more demanding of large streaming services, such as those run by the Walt Disney Co. (NYSE:DIS) and Netflix Inc. (Nasdaq:NFLX). Netflix had a stutter-step in 2022 with global subscriber numbers temporarily falling. Disney this year has watched its Disney+ subscriber count fall in several sequential quarters.
This newfound frugality is set to cause production houses to be more selective in approving projects, resulting in fewer overall shows – even as they raise prices for consumers.
How is the industry coping now?
Michael Thomas has been pummelled with one setback after another in his attempt to make his Ocean West Catering profitable. 
"We just got out of COVID," he said. "Then the war started, everything goes crazy, and the price of groceries goes through the roof. The next thing we know there are [writers' and actors'] union strikes."
He said the business that he runs with Robert Vandenberg has been lucky in that it caters many private functions thanks to building a reputation through more than 30 years in business.
Ocean West Catering pre-pandemic generated about half of its revenue from the film-production sector, Thomas said. The loss of those sales is tough for him, yet worse for his staff.
Catering a wedding is a one-off night of work. Catering for a film shoot can provide weeks of work, or more, he said. 
This summer his business had almost no film- and TV-production work. 
"If we're not working, we're not banking hours," he said. "If we're not banking hours, our Blue Cross is inactive. Now we have no work, yet they expect us to pay $200 a month to maintain our family benefits."
Thomas is one of countless people in ancillary sectors who depend on the film sector. The financial pain he feels is also besetting hairdressers, lighting technicians, grips, costume designers and others. 
Creative BC in March estimated that B.C.'s film and TV industry employs about 65,000 workers with the equivalent of 35,000 full-time and equivalent jobs, most of which are based in Metro Vancouver.
Vancouver Economic Commission (VEC) research holds that the industry spent a record $4.9 billion on film, TV, visual effects and animation in B.C. in 2022.
Gemma Martini, chair of the Motion Picture Production Industry Association of BC, has been charting the state of the sector's downturn.  
"I think we have 10 or 12 productions active in B.C., where we would generally have 50 for this time of year," she said in early October. "That goes to show how far down we are. It was worse back in August."
She is also CEO at Martini Film Studios, which has seen a similar decline in activity.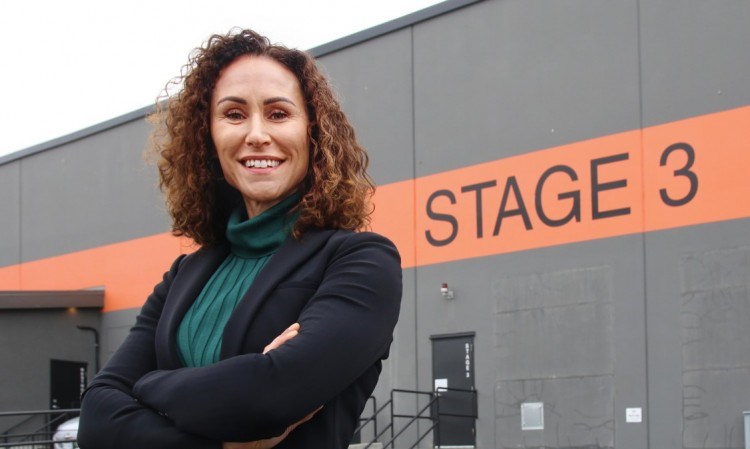 Vancouver Film Studios (VFS) president Pete Mitchell estimated that his facility has seen business decline by about 90 per cent this summer. Normally it has about 15 productions a year at its 13 sound stages. That number of productions might not sound high, but the TV show The Flash took one of the facilities' studios for about 10 years thanks to many renewals, he said. Productions often book VFS studios for six months at a time, and can use multiple sound stages at once, Mitchell said. 
"Prior to the strike, in the preceding 10 years, we had virtually 100-per-cent occupancy," he said. 
Vancouver Film Commissioner Geoff Teoli told BIV that City of Vancouver permit data showed 136 days' worth of filming in June through August, down from 258 days of filming in the same months last year. Permit fees generate about $1,300 per day for the city, but that price is set on a cost-recovery basis. The result is that the city is not losing out on revenue, Teoli said. 
"The majority of those 136 days was from 45 television commercials," he said. "They're non-union and don't need writers or actors."
Some production companies did not make it out of the summer alive. Burnaby's Bron Studios, known for financing projects such as Joker, Licorice Pizza and Ghostbusters: Afterlife, filed for creditor protection in July, albeit for tens of millions of dollars in debts racked up long before the Hollywood strikes launched.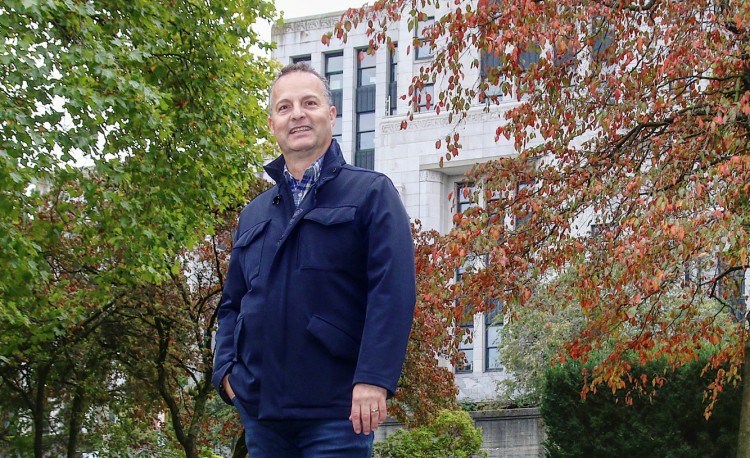 Where does the sector go from here?
The consensus seems to be that there will be a brisk uptick in business like what the industry saw when it relaunched during the COVID-19 pandemic, and that it will take about six months to ramp up to cruising speed. 
Even after that six-month mark, the value of film production volume in B.C. is likely to remain below that $4.9-billion record, which the VEC calculated for 2022.
"There was a downturn before the strike," said Mitchell, before explaining that many streaming services were scaling back on their number of productions and being more conservative in creating budgets. 
Netflix executives years ago booked VFS stages without knowing which productions would use the space, he said.
Those days are over. 
The streaming giant has become more like traditional Hollywood studios, given that pre-strike it started to only book studio space when its producers knew that they needed the sets for specific productions.
Mitchell expects a hollowing out of middle-budget productions as the studios cope with higher costs for paying writers and actors and investor impatience for profit.
Studios are also likely to gravitate to lower-cost jurisdictions to make films and TV shows. 
"When you look at the top five production centers around the world, we're definitely not in that top group," he said. "You can argue about where exactly we fit in but we're down the bottom of the list."
Cheaper filming regions include New York, London, Toronto and Atlanta, he said.
Governments in North America and around the world have a complex array of tax credits – sometimes on expenses such as labour, and other times on the entire production budget.
Mitchell estimated that for the average production that films in Toronto, the producer would get tax credits equating to about 20 per cent of the entire budget. In B.C., the tax credits on the entire budget would probably work out to be around 14 per cent, he said. 
"There's a significantly higher amount [of tax credits in Ontario,]" he said. "On a $100 million project, that's a $6 million difference."
He is urging the B.C. government to increase tax credits and for other industry insiders to become more vocal about the need for higher tax credits.
BIV asked Creative BC – the provincial-government funded economic-development agency for the creative sector – if it would advocate for Victoria to increase incentives to lure the economic stimulus of film and TV productions.
It responded in an email, saying that it provides the B.C. government with "analysis and insights" that act as "advocacy to support both industry and government in their relationship."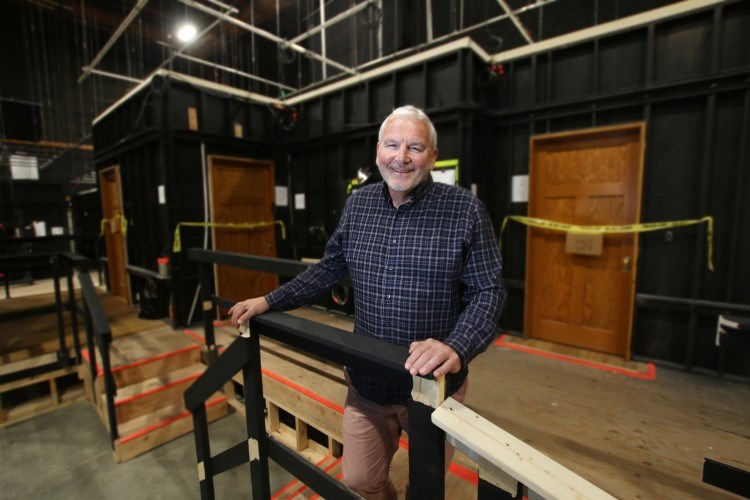 Mitchell expects studio executives will offer him lower rates to use VFS sets, and that even after negotiation attempts, future rates will be lower than they were a couple years ago.
VFS' founding McLean family sold VFS to Hackman Studios during the pandemic for what former VFS CEO Jason McLean told BIV was "hundreds of millions" of dollars. 
Hackman's parent, Hackman Capital Partners, describes itself as the "world's largest film and television studio platform" thanks to more than 130 active sound stages and more than 60 stages in development. 
Mitchell said that Hackman's scale could encourage some volume discounts and corporate loyalty among studios that buy space for multiple productions through the decades.
In each regional market there is competition, however, Mitchell stressed, and production houses are likely to go to less expensive jurisdictions even if they save slightly on a studio rental.
"The limiting factor in attracting productions prior to the strike was the availability of stages," he said. "There was a shortage around the world. Everybody was full. What has happened in the interim is that people have built more stages, and right now, pretty much every stage in the world is empty. People are going to come in and say, 'I'm happy that you were charging me "X" before, but I'm going to offer you "Y,"' and see who bites."
McLean told BIV that while his family's June transaction to sell VFS may have seemed like prescient timing, given the strikes, the sales process was in the works for more than a year. 
The first formal round of bidding attracted nine interested buyers. That was then whittled down to six potential acquirers, and finally down to one. 
"They were all from Canada, the U.K. or the U.S. – mostly from the US.," he said. 
The family sold VFS largely to diversify assets. 
Family patriarch David McLean is 85 years old and still comes into the office regularly, Jason McLean said, adding that his mother, Brenda McLean, who is in her mid-70s, is also active with the business, as is his brother Sacha McLean.
"We have a very fascinating and fun helicopter business that's doing really well – Blackcomb Helicopters," he said.
"It's a very different business – one that we really enjoy, and one where we're having some success. We've got about 18 to 20 machines doing all kinds of work – from wildfire suppression to utilities to tourism, and everything in between. The business has lots of moving parts. I'm really glad I'm not just twiddling my thumbs. I don't know what I would do with myself if I had excited out of all the businesses."